My Advocacy Journey
Meet Judy, 24 – Plan International Intern and Girls Out Loud member shares her advocacy story with Plan International.
From child to change maker
As a young child, I embarked on an advocacy journey fueled by unwavering determination and passion. I was determined to lend my voice to those who were vulnerable and lacked the same opportunities I enjoyed. This remarkable journey took root in 2009, when I enrolled in junior secondary school and joined the Youth and Child Advocacy Network, a youth-led organisation with a mission to amplify the voices of children. Many of our initiatives were supported by Plan International Sierra Leone, and this marked the beginning of my direct interaction with the organisation.
Over the years, I transitioned from child advocate to young leader, and it was through the Plan International Youth Network that I truly witnessed the immense impact of advocacy. Plan International provided me with a platform to lead and champion issues "spot on," as our outgoing Country Director, Evariste Sindayigaya, often says. This platform not only transformed my life but also positively influenced those around me, making me a better person.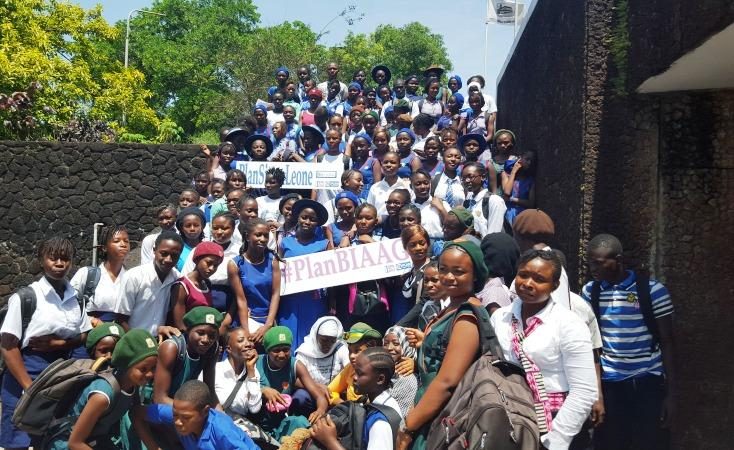 Campaigning for girl's rights
In 2016, an extraordinary opportunity arose when Plan International Sierra Leone granted me and fellow children the chance to take over parliament on International Day of the Girl. As the Majority Leader I played a pivotal role in discussions, addressing conflicting laws affecting children. In the presence of change-makers, we boldly challenged these laws and proposed solutions. Amid many memorable moments, what stood out was the coordination of the Girls Get Equal campaign. This initiative not only showcased our talents but also encouraged other young people to explore and embrace their unique abilities. As a campaign coordinator, I introduced the Flash Mob initiative, which saw us dance through the city's major areas, effectively popularising the Girls Get Equal Campaign.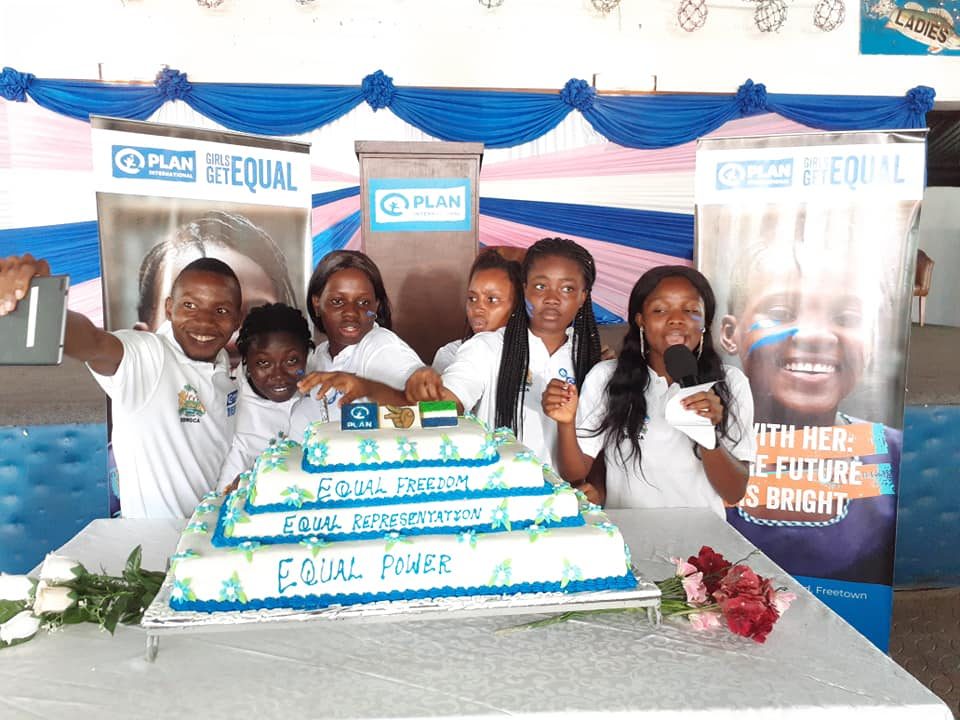 Peace project
Plan International has consistently supported my journey throughout my career. From assisting in event planning to project implementation, the organisation's guidance has been instrumental. Through the Youth Challenge Fund, I recently collaborated with fellow young leaders to execute the "Cinema on Wheels" peace project. This project was designed to strengthen national peace before, during, and after the June 2023 elections, and was a demonstration of our commitment to a harmonious society.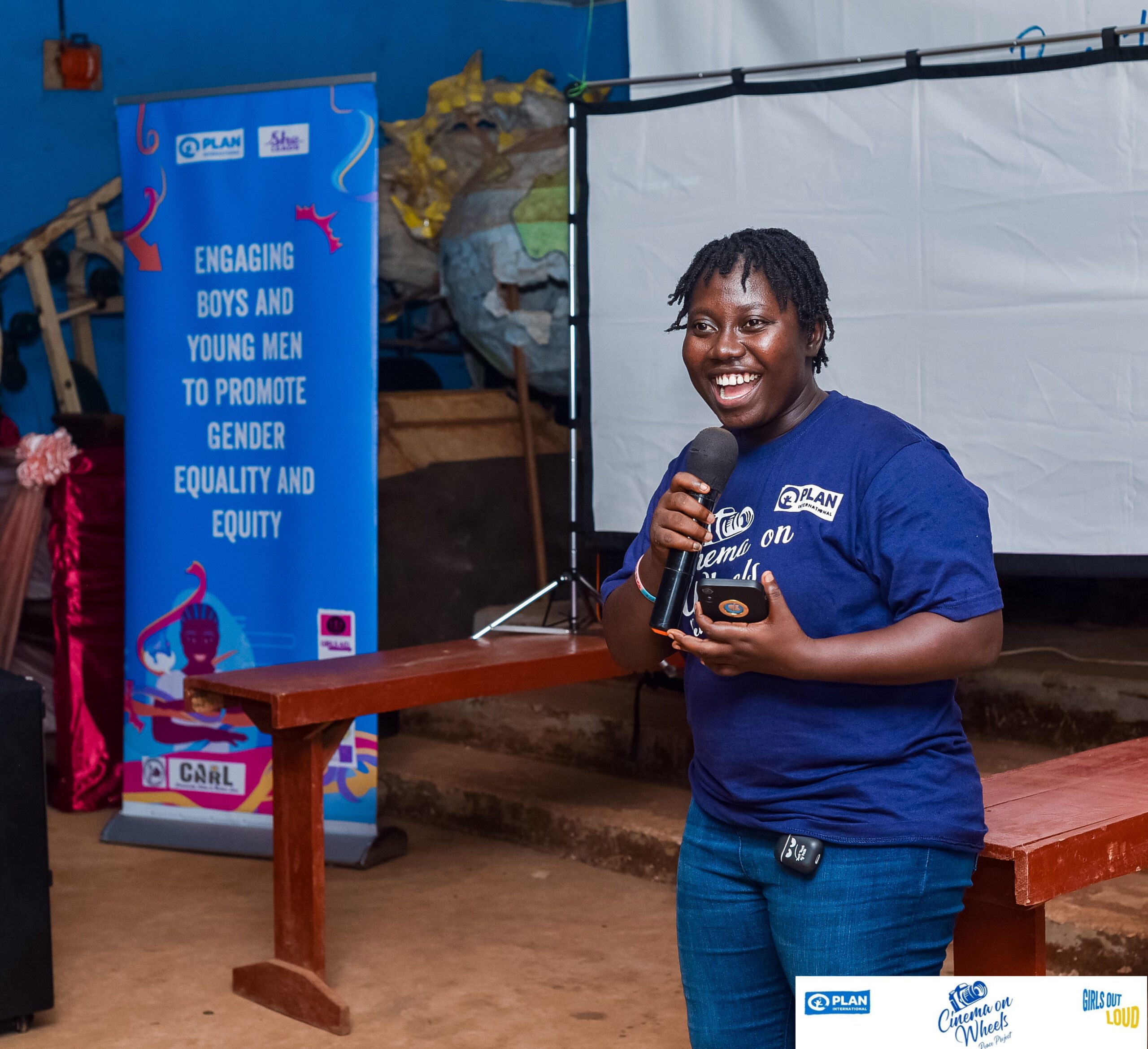 Professional development
Through my passion for communication, and immense contribution to the Communications Team at Plan International, I now hold an Honours Degree in Linguistics from the University of Sierra Leone. I am both the Western Rural Coordinator and Deputy National Coordinator for Plan International's Girls Out Loud initiative and am completing an internship at the Communications Department of Plan International. As a member of the Plan Youth Network, we have effectively ensured that the voices of young people are heard at all levels, from grassroots to management.
As young individuals, we are not just waiting for change – we are actively driving it. Our partnership with Plan International helps us to make this statement a reality. As I pursue my aspiration of becoming a "top-notch" project manager, I am filled with gratitude for the impact advocacy has made in my life and in the lives of countless others.
Join us as we continue to pave the way for a brighter future, one where the power of young voices reshape our world. Together, we make change happen.