Nini's Story: A Mother's Resilience 
16 May 2023
The year 2022 has been particularly hard on Nini, a 44-year old person with disability from Upi, Maguindanao.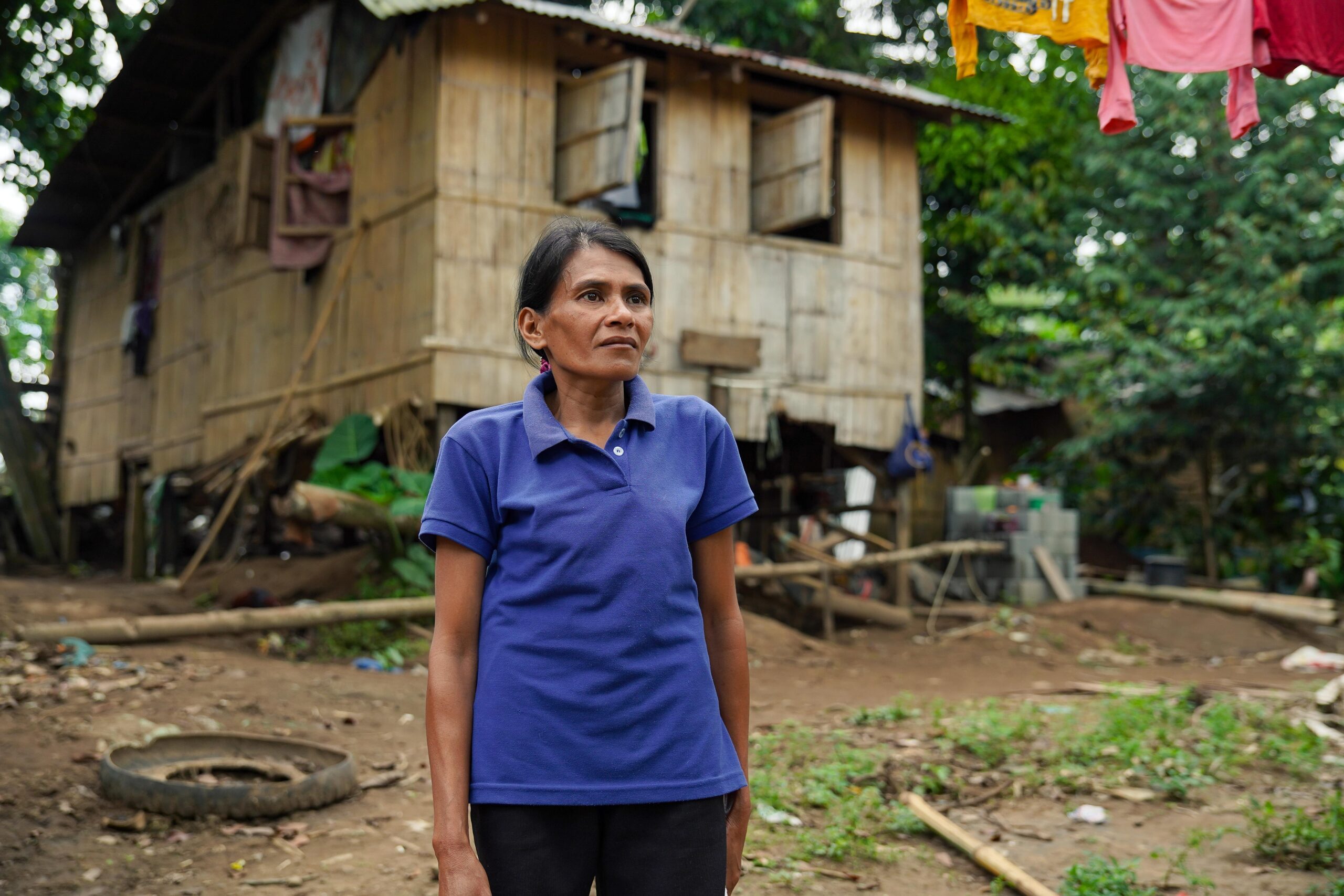 Her eldest son, a first year college student, was diagnosed with stage 1 cancer and had to stop schooling. Her youngest son, who is in Grade 6, turned out positive for tuberculosis and needed further testing. Her husband also got sick due to a blocked artery and was unable to work. 
In search of work
As a wife and mother of three boys, Nini wanted to help provide for her family. She tried applying for all kinds of jobs but to no avail. "Mahirap 'pag may kapansanan. Kahit sa pagtatrabaho hirap ako. Gusto kong makatulong sa mister ko kahit konti, hindi ako makagawa. Nag-apply ako kahit labandera, katulong, tagawalis – walang tumanggap sa akin," shares Nini.  
(Translation: It's hard when you have a disability. I want to help my husband even a little, but I can't. I applied as a laundress, house helper, sweeper – no one hired me.)  
Nini is living with a lump on her back, which occurred after one of her siblings jumped from a windowsill and fell on her when she was four years old.
No easy recovery
When Severe Tropical Storm Nalgae (locally known as Paeng) hit the province of Maguindanao on October 28, 2022, Upi was one of the municipalities severely affected by flooding and landslide. In Barangay Borongotan where Nini lives, flooding started at around 10:00 p.m. that night. When they decided to evacuate, the water was already waist-deep. She and her sons held on to the sides of their house and crossed the flood to safety through a makeshift wooden bridge.   
After the storm passed, recovery didn't come easily for Nini and her family, especially since her husband injured his hand during the storm while helping their neighbours. "Hindi namin alam kung paano makakarecover. Kapit na lang kami kung sino diyan ang magpapatrabaho," said Nini.
(Translation: We didn't know how we could recover. We just rely on whoever needs workers.)  
With support from the Government of Canada through the Humanitarian Coalition, Plan International Philippines responded to the immediate and basic needs of families affected by STS Paeng through multipurpose cash assistance worth P5,800 (approximately CAD $138.60).
This proved to be a big help for Nini's family. She used the money to buy necessities like food, milk, and clothes for her sons.
At the time of the interview, almost four months already passed since STS Paeng. Nini and her family continue to move forward and maintain a positive outlook in life. Nini and her husband are determined to stay strong and do everything they can to get their children through college.
Emergencies, Skills and work, Disaster relief, Livelihoods