Dana: Inspiring Students After Typhoon Odette
18 October 2022
<strong>Story by Jamie Gutierrez</strong> <br><strong>Photos by Kassandra Barnes and Jamie Gutierrez</strong>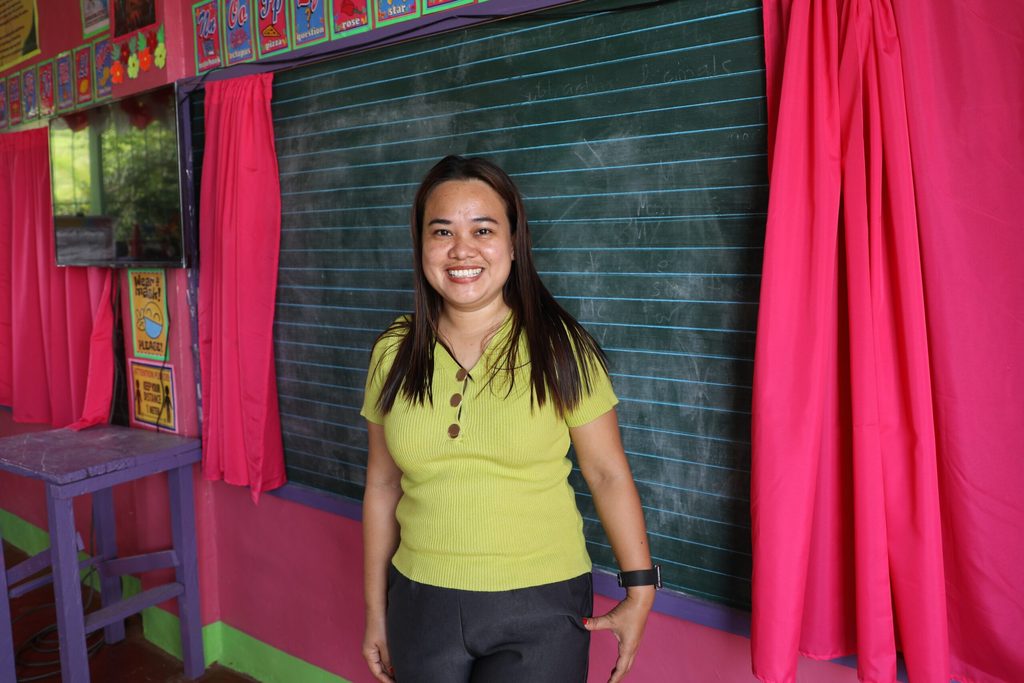 Dana is a 36-year-old Grade 5 teacher from Maasin City, Southern Leyte. As the teacher for all of her students' subjects, her days are filled with classes and lectures. For most people, a demanding workload like hers may be overwhelming, but it's all in a day's work for Dana who has found her calling in being an educator.
She shares that it's always been her dream in life to become a teacher. When she herself was a young student, she admits to being a bit of a teacher's pet. In fact, she was inspired to take up teaching by one of her teachers who pushed her to challenge herself and boost her self-confidence.
Unfortunately, Typhoon Odette has made teaching much more difficult for the educators in her community. After the super typhoon, she noticed that her students lost their motivation to learn. Because Odette damaged most of the homes in their community and took away the livelihoods of many families, students were had to deal with the impact of the typhoon within their households. The storm also damaged classrooms in their school so students could not physically attend their classes for the first few months after the typhoon.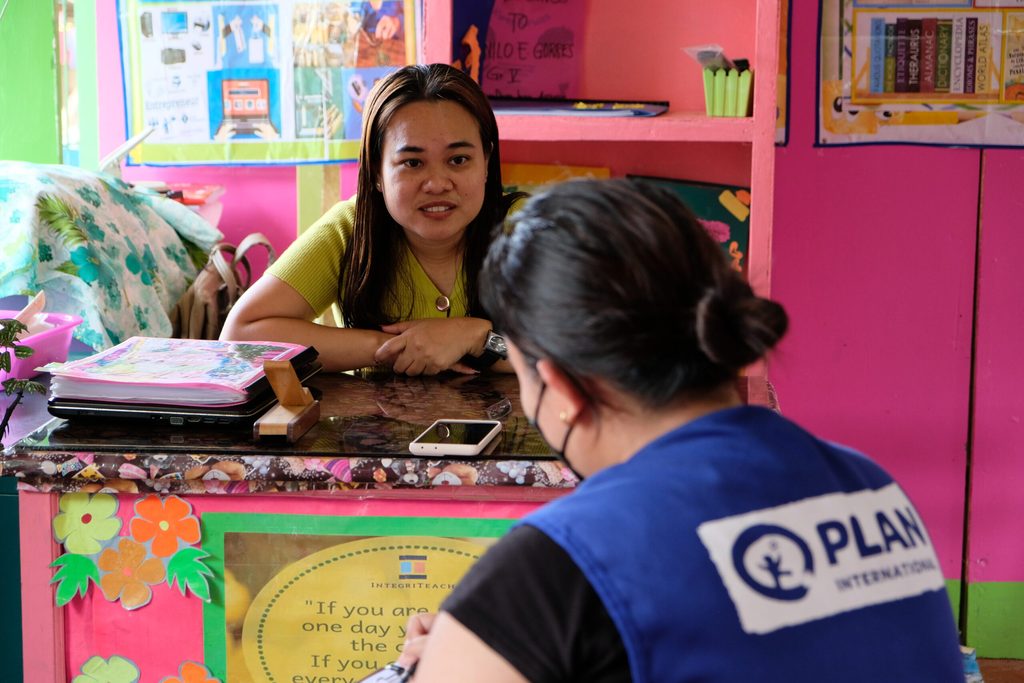 Immediately, Dana recognized the importance of ensuring that students are able to return to schooling as soon as possible. She also acknowledged that after the typhoon, students and teachers alike needed Mental Health and Psychosocial Support (MHPSS) to process the traumatic events of a natural disaster such as super typhoon Odette. For her, the school is a safe space for students where their emotional needs can be met and where they can retain a sense of normalcy.
"It is important for me that kids are able to divert their attention from the problems that they face at home after Typhoon Odette. That when they come to school, they can talk to their classmates, they can read books, and they can release some of the stress they feel at home. As they are growing up, they can feel the impact and the difficulties from the typhoon. They need to feel the love and care from us teachers. They can be free here. This can be their safe space."
Dana and her school were part of Plan International Philippines' Response to Sudden Onset Emergencies: Typhoon Odette (Rai), a project meant to respond to the needs of the most vulnerable communities particularly of children and women affected by Typhoon Odette, their school was the recipient of multiple aid and interventions funded by the United Nations Central Emergency Fund (CERF) through the United Nations Children's Fund (UNICEF).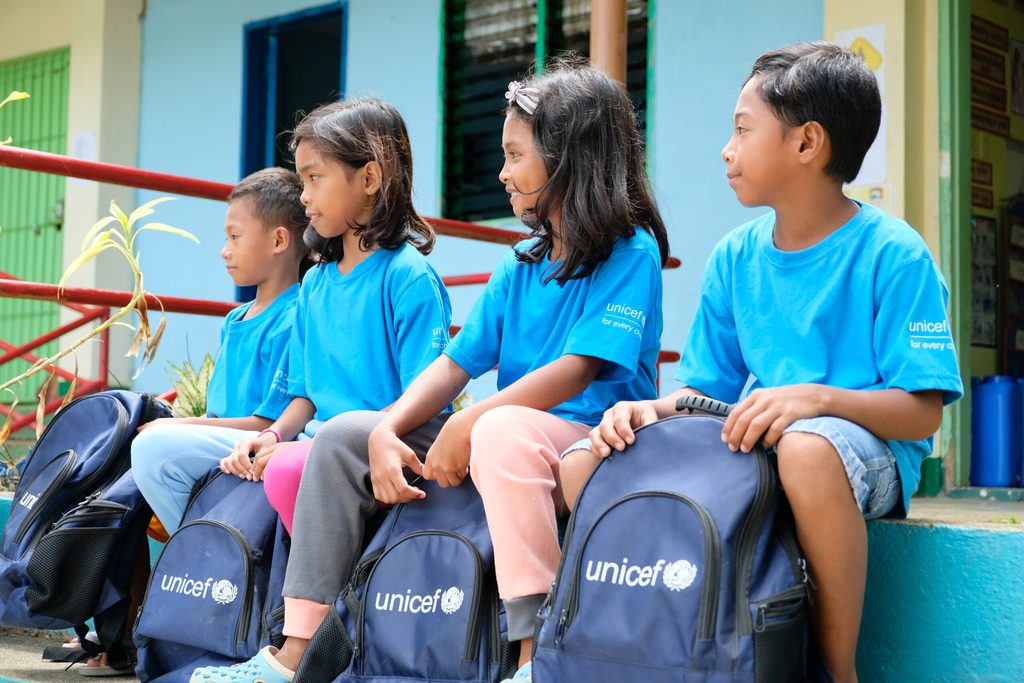 Through the project, their students were able to receive learner kits and hygiene kits which provided them with school supplies and hygiene products that help protect them from waterborne and life-threatening diseases. The project was also able to provide their school with a UNICEF temporary learning space (TLS) where she and other teachers could conduct additional classes while their damaged classrooms were being repaired. Their toilets and handwashing facilities were also renovated with additional funding from the Government of Japan.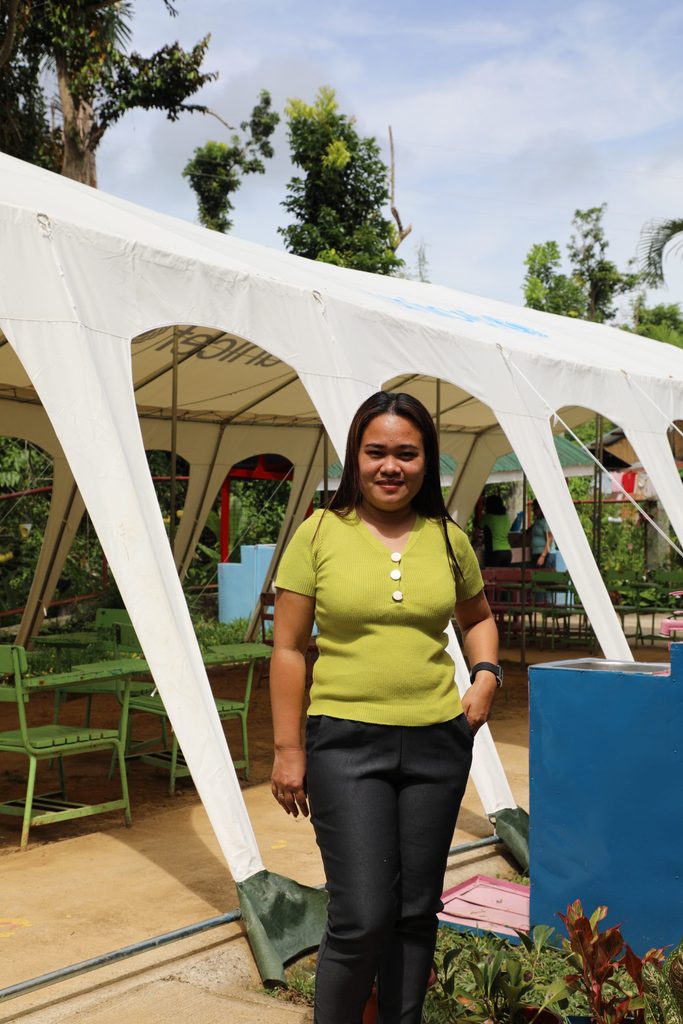 With their new learner kits and improved school facilities, Dana immediately noticed a change in her students' demeanors. When they resumed face-to-face classes last February of this year, she saw how the aid her school received brought back the motivation of students to learn. With their school recovered from the typhoon, her dream is for all of her students to continue being motivated to finish their schooling. Just like the teacher who once inspired her, she hopes to inspire her students to challenge themselves and seize opportunities that may come their way.