30 JUNE 2020
by Ghea Ann Dacallos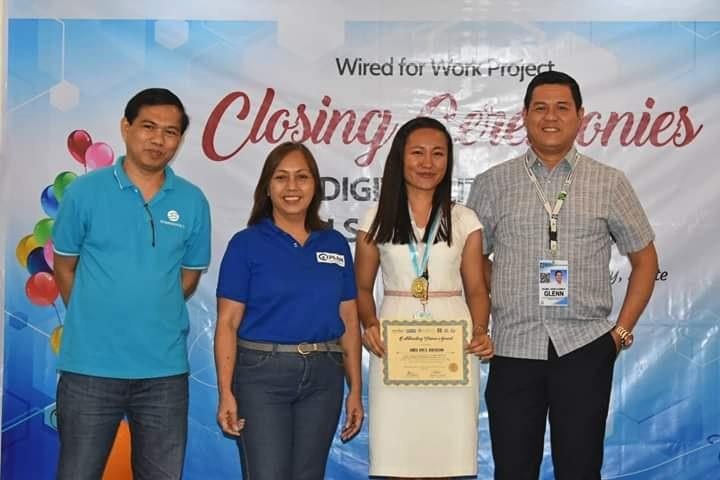 I love teaching.
I have a passion for sharing ideas and skills with my fellow Filipino youth.
In fact, I recently fulfilled my dream of becoming a teacher. Right after graduation, I went back to my hometown to teach children at our local church in Leyte.
But due to the COVID-19 pandemic, teachers must find ways to continue teaching their students while also protecting them from the virus. Hence, I needed to move my classroom online.
And so I applied for online teaching jobs, but I was rejected so many times. Why? Because I lacked the confidence.
I know I have to adjust to the fast-changing times, and to do this, I also have to upgrade my skills. I was already losing hope because I did not even own a laptop, I did not know the ins and outs of the internet, and my computer skills were quite outdated.
I thought I would never be able to continue teaching and I would never become financially independent.
But then everything changed.
New learnings, new opportunities
In late 2019, I was fortunate enough to join a free 30-day Digital Literacy Skills Training.
As a teacher, it is my job to educate others. But as a teacher, I should never stop learning.
The training refreshed not only my academic skills, but also improved my understanding of essential life skills. I learned the importance of goal-setting, time management, and self-confidence.
The training was organised and sponsored by Plan International and Accenture.
After 30 days, I felt more competent and job-ready. It was a relatively short amount of time, but I learned so much.
I entered the training like a blank canvass, full of questions and curiosity. And I finished the training equipped with new digital skills. I was so excited to use these new learnings.
Fresh off my training, I immediately applied for a job. And I got it. For four months now, I have been working as a data entry encoder in the largest IT company in Eastern Visayas.

Now I am more independent. I can support myself, as well as my family.
Aside from working for a good company, I still aspire to continue teaching. I am now trying so save enough money so I can purchase the items I need for online teaching.
I will always be thankful for these opportunities. I would have never landed my current job without the Digital Skills Training.
And I would have never boosted my confidence and independence if it weren't for the organisations that supported young dreamers like me.
I hope to pay it forward by inspiring and empowering other young Filipinos.
Ghea Ann Dacallos is a 22 year old teacher and data entry encoder from Leyte. She was trained in Digital Skills through the Wired4Work Project of Plan International Philippines' Youth Economic Empowerment Program.
Skills and work, Lifeskills training, Technology for development