30 APRIL 2020
by Maria Perlita De Leon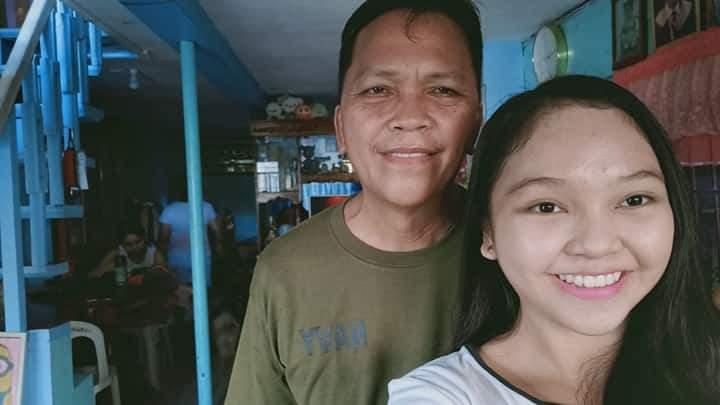 Here in the Philippines, the enforcement of community quarantines — due to the COVID-19 pandemic, has changed the lives of many.

And its impact are most notably felt in the family. 
Roles and expectations have changed as all family members are staying at home, day in and day out. 
I spoke with some of our Youth Peer Educators, their parents, and siblings, asking them to share their experiences while on quarantine.
Cooking duties
Kathlene, 18, shared how her father has been cooking more often.
Prior to the COVID-19 outbreak, Kathlene's father spent most of his time at work as a fisherman. Now he has more time to help out in the kitchen, as well as in the family's vegetable garden.
"My father typically orders us what to do around the house," Kathlene said in Filipino. "He's sweet but he doesn't really do household chores, but now during the quarantine, he helps my mom around the house."

Market and laundry
Tintin and Kein are siblings, ages 18 and 16.
Their mother was in another town when the community quarantine was enforced. She had no choice but to stay there until travel restrictions are lifted.
It has been over a month since their mother was home.
"It was my mother who does the grocery shopping, the laundry, and other chores," Tintin said in Filipino. "But now that she's not here, the tasks are now divided among myself, my brothers, and our father."
Their father volunteered to be the one going to the market, while her brothers have been taking care of laundry.
"We need to cooperate with each other," Tintin stressed. "Just because I am the only woman left at home right now, it does not mean I should be the one doing all household chores."
Kein shared that even though he misses their mother, her absence taught him and his brothers to step up.
Meanwhile, Justyne's father admitted that he initially felt irritated having to go to the market himself because "the grocery list is always long and he tends to forget things."
The whole process also takes up a lot of time due to long queues since only a limited number of shoppers are allowed inside the market at a time. This is to ensure that physical distancing is strictly followed.
But as more weeks passed by, he got used to the routine.
"I need to do this for our family because the situation calls for it," he said in Filipino. "I also found a new appreciation for all the things my wife does for us all by herself, it's not easy."
Like Justyne, 15 year old Marianne shared that in her family, her father is also in charge of grocery runs.
"My dad does not mind going to the women's hygiene aisle to get me and my mom some sanitary napkins and feminine wash," Marianne said. "It has always been like this with us, even before the community quarantines."
"It never felt awkward to ask my dad to get me these things," she added. "He told us there's nothing unusual about fathers buying hygiene essentials for his family."
Chores have no gender
Community quarantines resulting from the COVID-19 outbreak have inevitably changed the way family members interact with one another.
This shows that men and boys' roles should not be limited to "bringing home the bacon." They, too, could and should play an important role inside the home.
Men should also participate in childcare and household chores, as these activities should never be seen as a woman's sole role.
After all, chores have no gender.
All members of a family have equally important contributions to make.
Our Youth Peer Educators and their families showed us how shared responsibilities at home improves our understanding of each other's needs.
It eases the burden of girls and women in the family, promotes gender equality, and gets rid of gender-based stereotypes.
And more importantly, it strengthens family ties.
Maria Perlita De Leon is a Learning Specialist in Plan International Philippines' RAISE Above Project, under the Youth Economic Empowerment Program. She trains Youth Peer Educators on the value of education, gender equality, leadership, and adolescent health.
The RAISE Above Project is funded by Dubai Cares, part of Mohammed bin Rashid Al Maktoum Global Initiatives.
Youth empowerment, COVID-19, Youth economic empowerment in emergencies