Paraguay has one of the highest teenage pregnancy rates in the Americas. Sixteen-year-old mother Sany shares her story.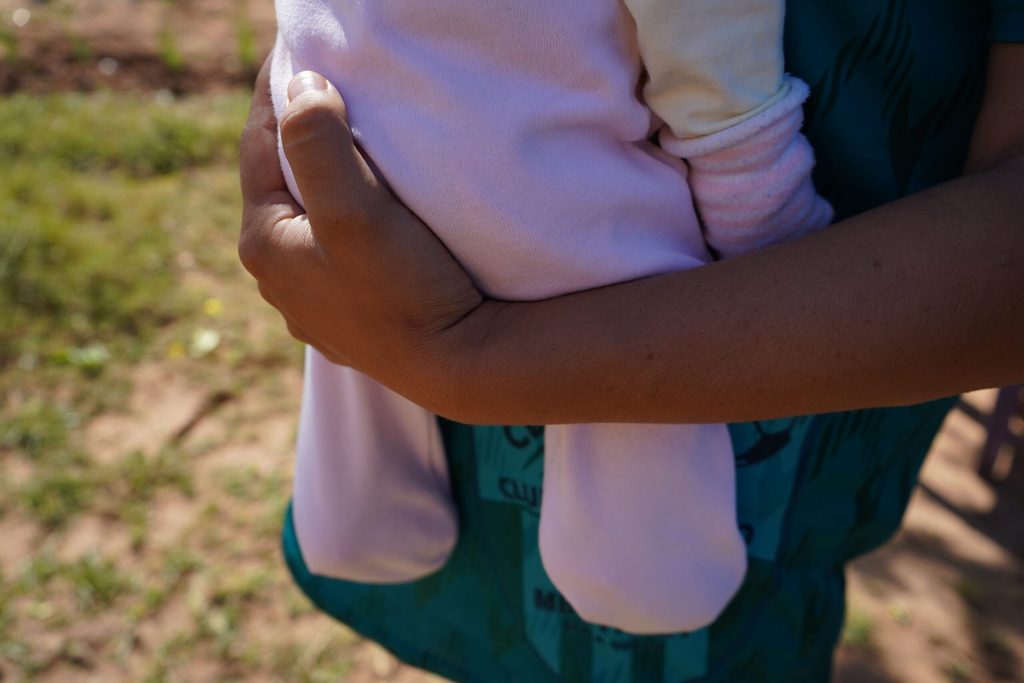 At 16, Sany* is already a mother after giving birth to her daughter a month ago. She tells us she was just 14 when she first met the baby's father. "He was ten years older than me, he has only seen the baby once."
Teenage pregnancy
Paraguay has one of the highest teenage pregnancy rates in the Americas. Between 2015 and 2020, for girls between 15 and 19-years-old, the adolescent birth rate was 72%. Deeply rooted historical and cultural norms, place women and girls in particularly vulnerable positions.
Sany tells us that it's normal in her community for girls to give birth while they are still children themselves. "Among my neighbours and school friends, I know three other girls who had children at my age. I know it's not right. I know we are too young to be mothers, but these things happen."
Living at home in a rural community, Sany is now bringing up her baby daughter in an overcrowded dilapidated wooden house with six other people. "I live with my mother, stepfather, and 4 siblings, the youngest of whom is a 1-year-old baby."

The 1 room house has a kitchen that doubles as a dining and living area. In the rest of the space are 3 beds that are shared between the 8 family members.

Girls are in vulnerable positions
Sexual violence, lack of comprehensive sexual education and the inability to access sexual and reproductive health services in the country contribute to the high levels of adolescent pregnancy. Without many options, girls often feel pressured to become mothers, depriving them of an education and career.
Like her daughter, Sany's mother had her first child at 16. Sany doesn't know her biological father, and her current stepfather is the father of some of her siblings, but not all of them. Research shows that teenage mothers are less likely to finish their education, and are more likely to bring up their child in poverty and live in poor quality housing.

Although Sany managed to complete her schoolwork while pregnant, she has since dropped out of education following the birth of her daughter. "I still had 2 years left to finish high school. I don't have a life plan, but would like to complete my studies at some point," she says hopefully.
Sany says that she has never received any information about her sexual and reproductive health and rights before, but the hospital where her daughter was born has provided her with a three-month course of contraceptives to prevent another pregnancy in the short term.
Youth-friendly health services

To support young people like Sany, Plan International is working in Paraguay to ensure they have access to youth-friendly health services, can take part in talks and activities, and have safe spaces where they can ask questions in a secure environment. The project also advocates for comprehensive sexual education, and prevention of gender-based violence.
*Name has been changed to protect identity.