Adriana took up the role of President of the Republic, raising her voice in representation of the girls and young women who, with determination, stand up for girls' rights, battle gender inequality and strive for a more just and equal future.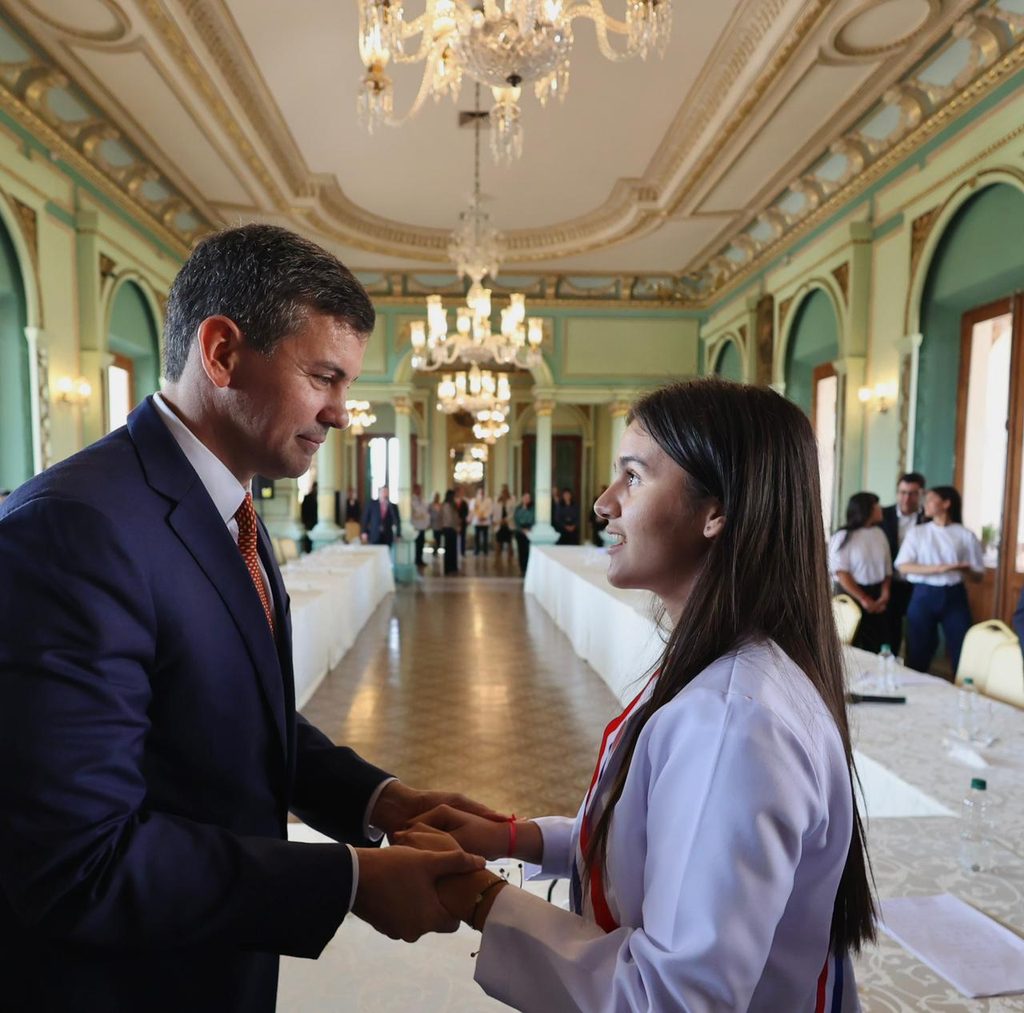 "I dream of a Paraguay without violence, where young people are taken into account," shares 16-year-old Adriana.
In the department of San Pedro, a rural area about 200 kilometers from the capital, she grew up in an environment where dreams of a different Paraguay abound. She lives with her parents and younger brother, with the goal of making a difference in her community.
On October 11, Adriana was one of the 45 girls and young women who assumed positions of power in commemoration of International Day of the Girl, taking on the role of President of the Republic for a day and swearing in her Council of Girl Ministers, representing ministries such as childhood and adolescence, women, health, and education, among others.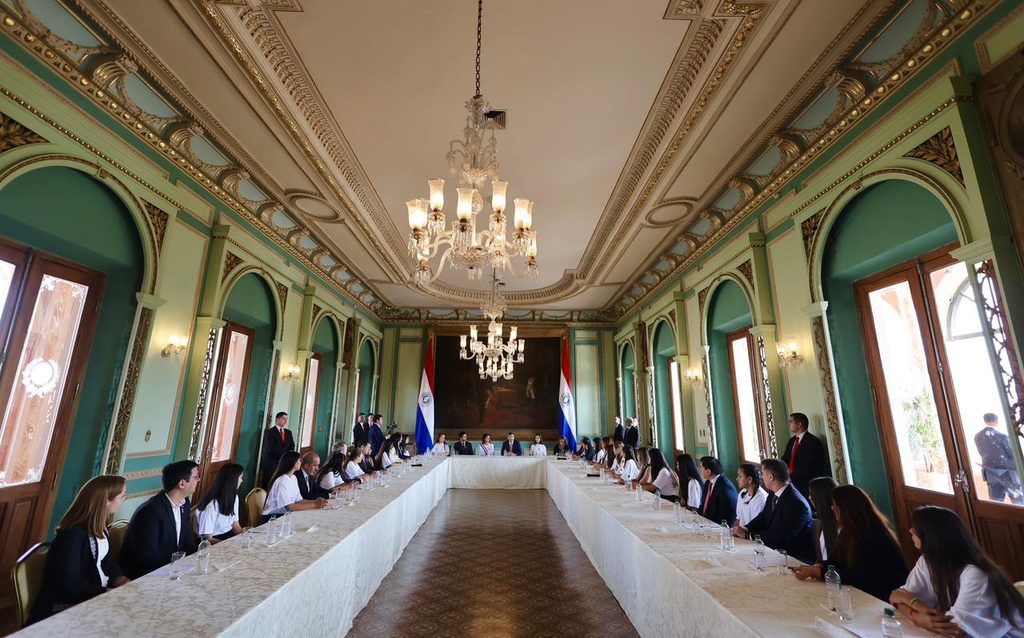 Representing girls and young women
During her day as the highest authority, Adriana took the opportunity to send a powerful message to all the girls, boys, and young people of Paraguay and the world:
"Two out of every 10 girls under 14 give birth each day, and 1 out of every 2 experiences some form of violence each year. These are not just cold statistics; they reflect the reality for many of us.
Let's not be afraid to speak up and express what we feel, even when our voice is not heard because we are women or young. There will always be people who will listen to us.
It is often said that we, the young, are the future of the country. Therefore, this presidency and its ministers must contribute to addressing this situation and building a fairer and safer society for children, adolescents, and young people. That's why this space is so crucial.
Today, as young girls, we work for a better country, demonstrating all our abilities and leadership to carry forward projects that will improve the lives of our fellow citizens."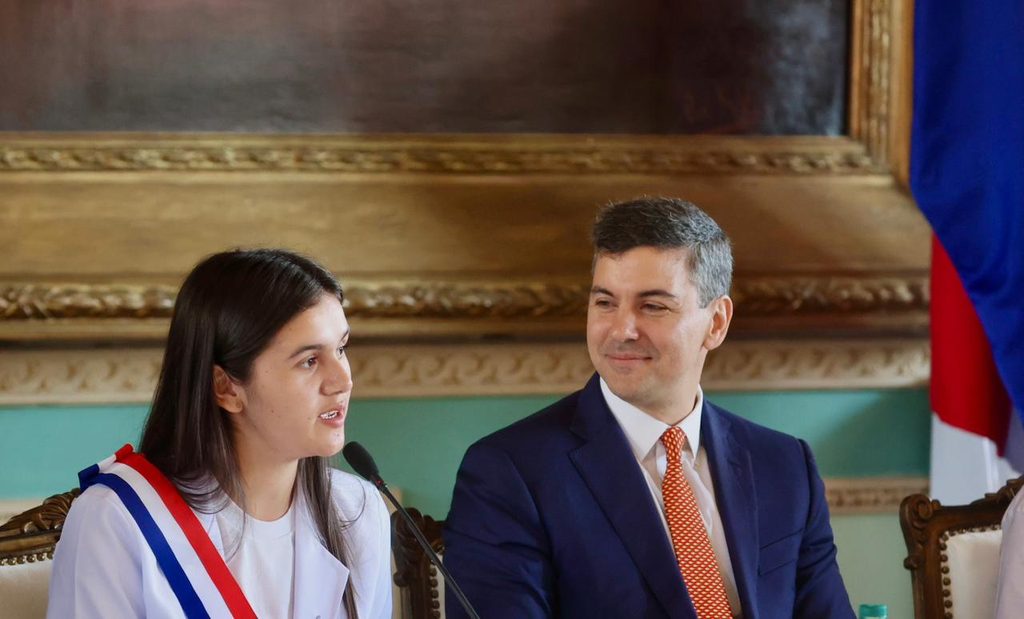 Adriana's strong speech is an example of the power that young people have to impact their communities and country, demonstrating that, regardless of age or gender, everyone can contribute to change and make a more egalitarian world a reality.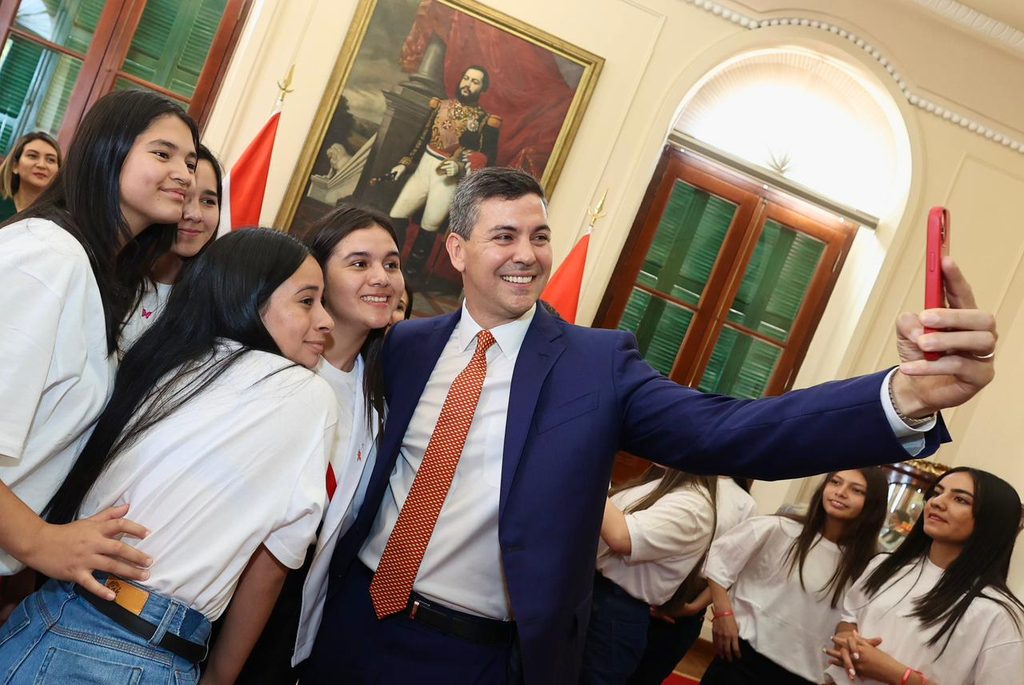 Adriana is part of the Girls Get Equal movement, and represents hundreds of girls and young women who, with determination, stand up for girls' rights and want to make a difference.
Adriana and the other girl leaders raised their voices, bringing visibility to the issues that affect them and their communities. Their leadership represents an egalitarian and violence-free future. Their actions inspire other girls and young people.
Barriers to community development
Access to basic services such as education, health, and transportation are among the challenges faced by the nearly 400,000 inhabitants of the Department of San Pedro. Data indicates that 44% of its population are in poverty, while 33% are of school age. These issues worsen in the case of girls and young women.
Adriana laments the reality some of her peers face, saying, "I know of a classmate who, after her mother abandoned her, joined an older man to continue her studies. However, she became pregnant and now cannot attend classes. It hurts to see a classmate going through this situation, and I think about other girls who might be going through the same."
The programmes and projects implemented by Plan International in this area of the country contribute to community development and provide tools for girls, boys, and adolescents to grow in a safe environment and occupy decision-making spaces.
Adriana reflects on her experience of Plan International programmes, "In the leadership school workshops, I learned how to better navigate life, made several friends, and met other girls who are very capable and inspire me to continue growing as a person."
Girls Get Equal, Youth empowerment, Activism, girls' leadership