Children from a community in Kenya are growing fruit orchards and staying safe thanks to a water supply which means they no longer have to rely on collecting water from a crocodile-infested reservoir.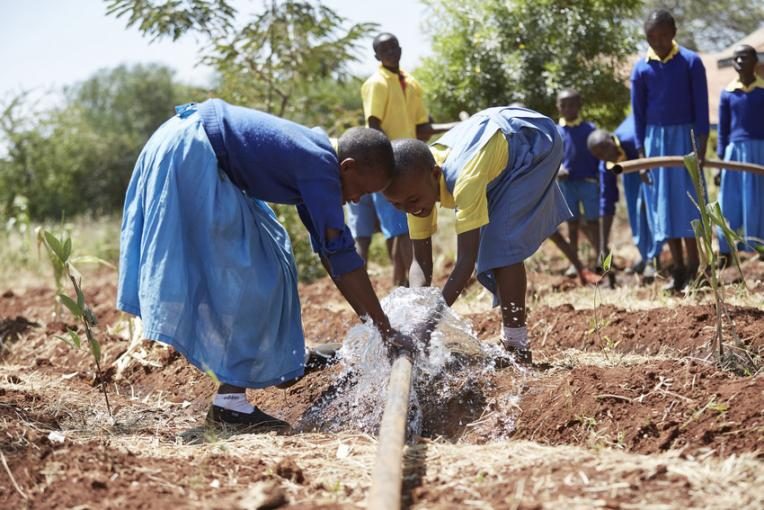 Before they had a safe water supply, children from a primary school in Kenya and their community had to rely on a crocodile-infested reservoir for their water needs.
Over the years, this calm body of water had turned into an ideal breeding ground for thousands of crocodiles.
Danger of crocodile attacks
It became so dangerous that a child was attacked and killed by a crocodile while he was collecting water. The community was left in shock and vowed to look for an alternative water source.
In order to address the community's problem, Plan International drilled a borehole at the local primary school, installed 2 water tanks and dug an irrigation system.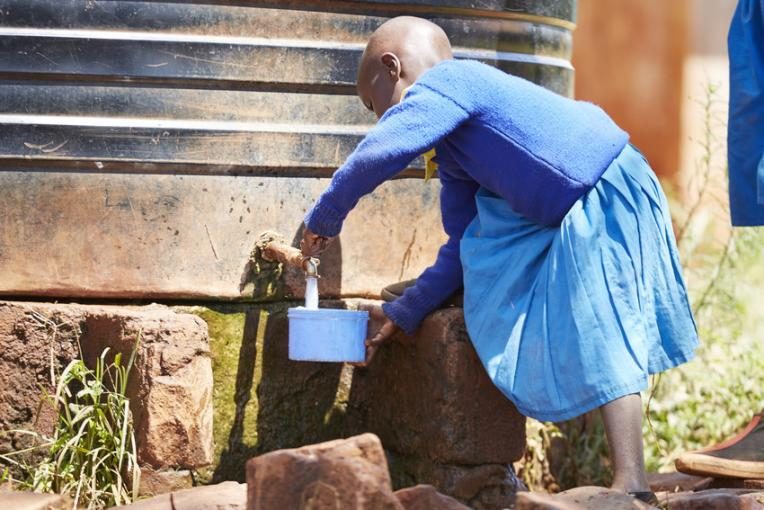 "The borehole has been a consistent source of water," says Mutua, the school's head teacher. "Children no longer have to go to the reservoir to fetch water, so we are assured of their safety."
The new water source has meant that children at the school have been able to start a project called 'fruits for life' which involves the planting and management of a fruit orchard.
Fruits for life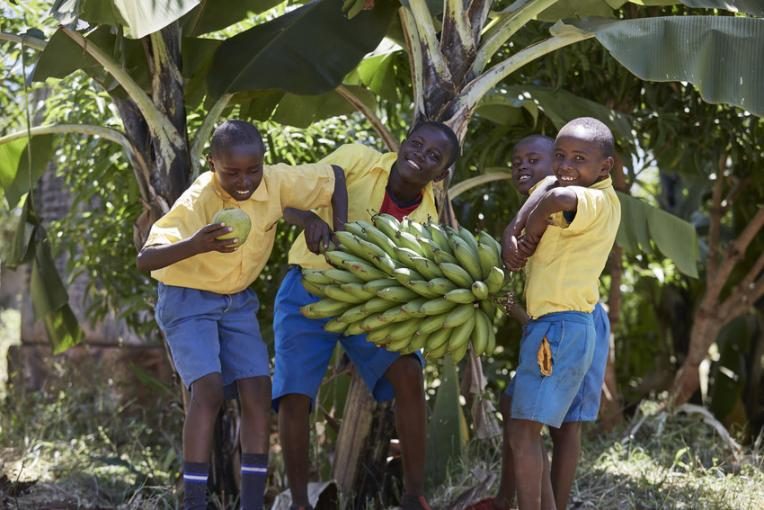 Mutua says, "Fruits for life has been the greatest addition to this school, boosting the immunity of children. Cases of illnesses amongst our students has dropped and pupils are able to focus on their education. They are more jovial and vibrant."
As part of the project, pupils and community members learn about environmental conservation, planting trees and using irrigation systems to grow fruit.
Bernard, a pupil at the school, says, "The orchard has taught us a lot about agriculture and how the fruits that we harvest give us a balanced diet. We no longer have to go to the lake to get water."
Plan International is providing further support to the school by providing more seedlings so the children can plant more trees across a 2 acre site.