In Kenya, a new generation of Maasai warriors are speaking out against the harmful practice of female genital mutilation.
Among the Maasai communities in Kaijado, female genital mutilation (FGM) is widely practiced. Before girls get married, tradition dictates they must undergo FGM.
"Our society is patriarchal in nature. Men make final decisions about their families," explains Lekararei, a young Maasai warrior who is part of a new generation who are shunning the traditional harmful practice of FGM.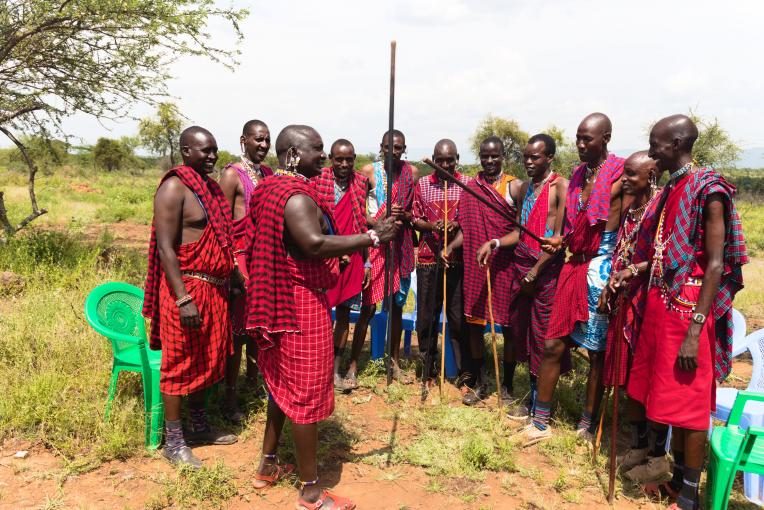 A popular belief among the Maasai is that the removal of a girl's genitals reduces their libido, ensuring women stay faithful to their husbands.
Impact of FGM on the lives of girls
However, the harm associated with the practice is evident by the excessive bleeding that girls endure and the severe medical complications it can cause during menstruation, pregnancy and during and after childbearing.
We have seen so many complications as a result of FGM. Our young sisters have experienced a lot of bleeding and difficulties in giving birth after being cut. We have seen how FGM can ruin someone's life and we thought it was important for us to abandon the practice," says young Maasai warrior Simonkor.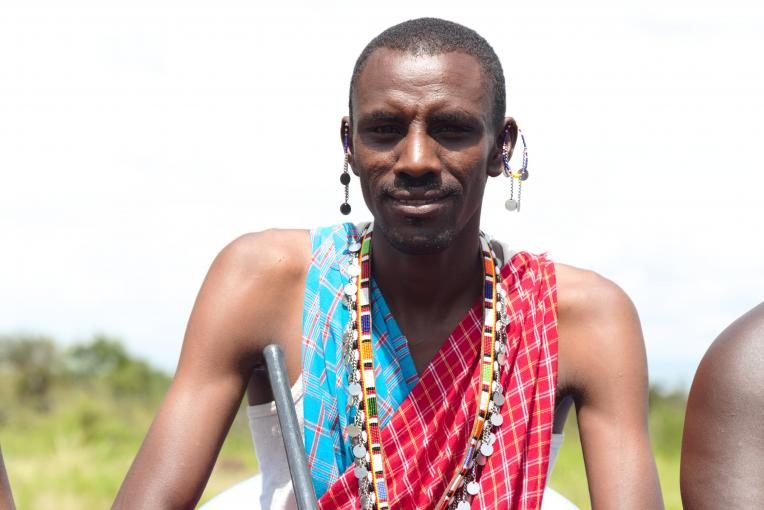 Plan International is leading a group of 5 partner organisations on the Yes I Do programme which is tackling FGM, child marriage and teenage pregnancy in 7 countries in Africa and Asia.
In Kenya, the programme is being implemented in Kajiado West and Kajiado Central areas where there are high rates of teenage pregnancy, child marriage and FGM among the Maasai communities.

Working directly with the Maasai communities, the programme developed an alternative rite of passage for girls in their transition to womanhood. While most of the traditional ritual remains unchanged, one important part has changed. Girls no longer undergo FGM.

Alternative rite of passage

"We now have better knowledge about the effects of FGM unlike before – we are making better decisions for our girls. As young warriors, we work well with the elders to speak against FGM. I believe that we have the opportunity to end FGM in our communities," Lekararei says.

The whole community takes part in the ceremony and are driving the change themselves which ensures it will continue even after the programme has ended. The young warriors, known as 'Morans', play a crucial role in the alternative rite of passage ceremonies as they are the prospective husbands and promise to marry the uncut girls.
As a Moran, I am a role model to the other young men, and I must live up to my words. I have enough knowledge and information about the dangers and effects of cutting our girls and I can't afford to make the mistake of not living up to what I have learnt," says Osotua.

Although Maasai men tend to make all the decisions at the household level, mothers have a big role in the execution of FGM. They initiate, organise and prepare this rite of passage for their daughters so an important aspect of the programmes is to teach mothers and their daughters about the consequences of FGM.
"I did not go through the cut, thanks to my mother. My mother has gone to a lot of seminars and conferences on the effects of FGM through the Yes I Do programme. She therefore knew the effects. FGM has ruined the lives of many girls in Kajiado. Many have died through bleeding, others have experienced severe complications during delivery," says 22-year-old Tumeso who is campaigning in her community to end the harmful practice.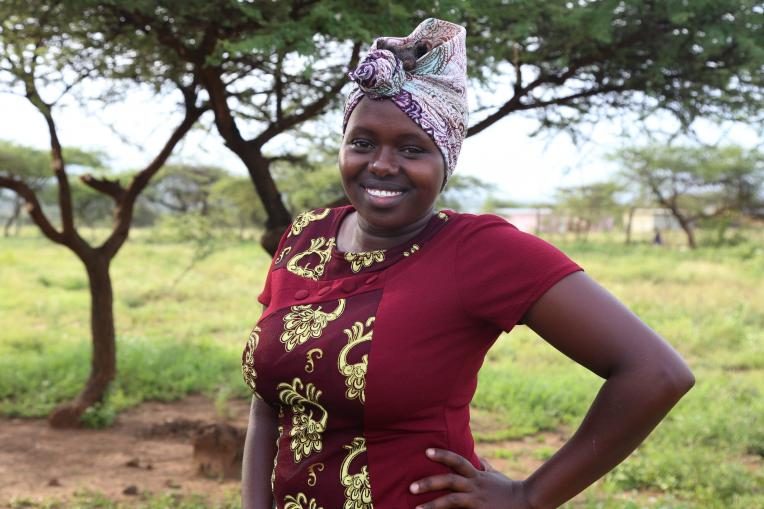 During the alternative rite of passage ceremony, Maasai elders give girls a book and a pen to encourage them to continue their education. By accepting a blanket, given by the girls, the cultural leaders pledge that they will neither accept the mutilation of the girls, nor early marriage.
"The future of our girls is bright. Ten years from now the Maasai community will be free from the practice of FGM. Our fellow girls will get education and the knowledge to become very useful individuals in the community.
We have done a number of campaigns, open forums, attended seminars and visited schools to educate our young girls on the importance of ending FGM," Tumeso says with pride.

NOTES TO EDITORS:
The Yes I Do Alliance (YIDA) is a joint collaboration led by Plan International Netherlands, along with CHOICE for Youth and Sexuality, Rutgers, Amref Flying Doctors and KIT Royal Tropical Institute.
This 5-year programme is funded by the Dutch Ministry of Foreign Affairs. Its work covers 7 countries: Pakistan, Indonesia, Ethiopia, Kenya, Mozambique, Zambia and Malawi.