Girls' rights advocates take the lead at AstraZeneca
Meet Florence, Linet, Harja and Nicole as they take over leadership roles at AstraZeneca to mark International Day of the Girl 2023.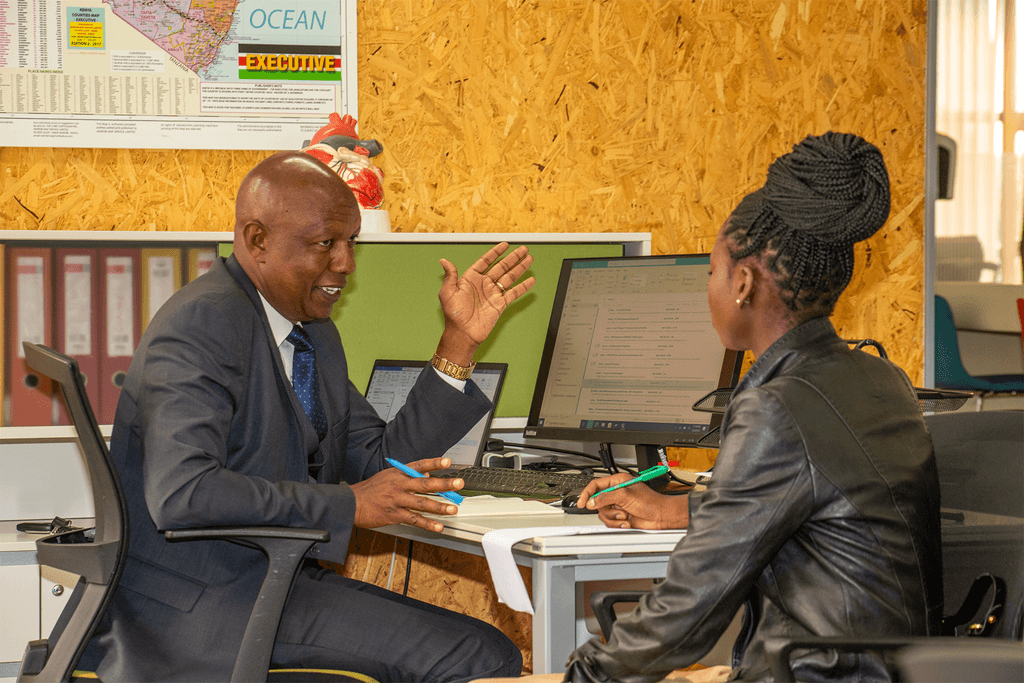 A day in the life of a leader
Four young girls' rights advocates, Florence, Linet, Hajra and Nicole, arrived at AstraZeneca one morning ready to step into leadership roles for the day.
Their day began with a tour of AstraZeneca's mothers' section. This was to show the girls that the organisation cared about inclusivity, even at the workplace.
The 4 girls then met with AstraZeneca Kenya staff members and were briefed about the day-to-day schedule of the various leaders whose offices they were just about to take over.
After this the young activists, together with AstraZeneca staff, had a short tea break so the girls could familiarise themselves with the team, before each of them headed off to their new leadership role.
Florence
Florence, 21, is a peer educator and Plan International Kenya girl advocate under the Young Health Programme (YHP).
She delightedly took over the role of Deepak Arora as AstraZeneca's Middle East and Africa Area Biopharmaceutical Business Unit Commercial Director and President of the African Cluster.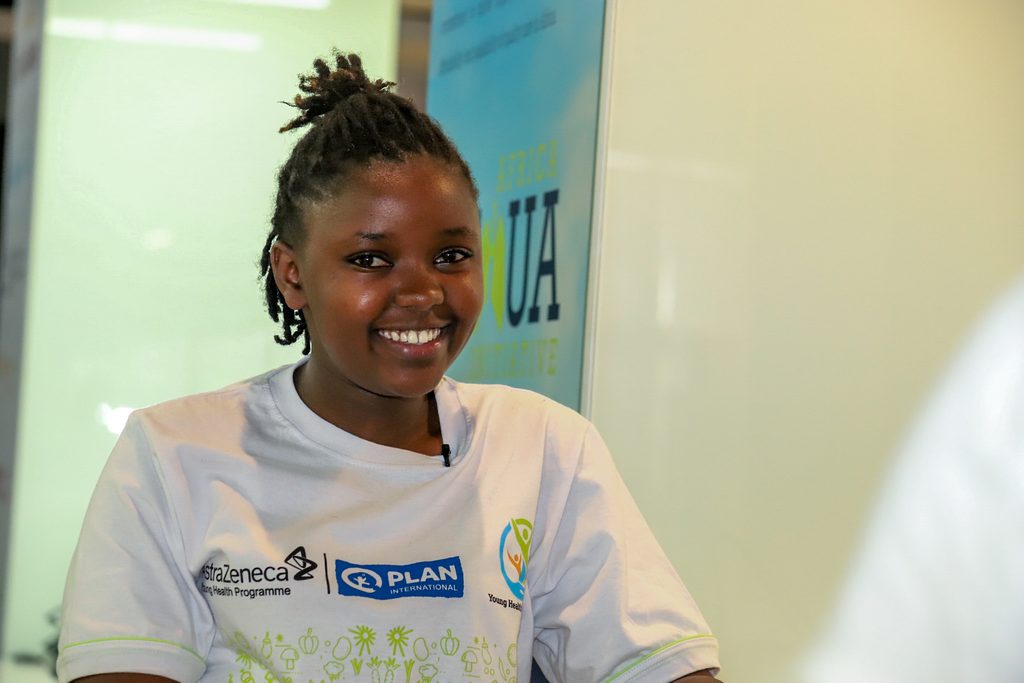 Deepak is an advocate for the empowerment of girls, particularly in leadership roles in AstraZeneca. During their meeting, Florence showed a strong interest in advocating not only for the dissemination of information about Non-Communicable Diseases (NCDs) but also implementation of NCD management programmes in low-income settlement areas.
As part of her takeover exercise, Florence co-chaired a virtual meeting with Deepak.
The experience left her excited for the future, "The only thing standing between me and success is time. I'll use my time wisely, striving to become a strong leader, just like Deepak."
Linet
Linet, 19, was excited to take over the seat of Sammy Ndung'u, AstraZeneca's Country Manager for Kenya.
During her time in this position, Linet was introduced to various aspects of the business role, with a particular focus on developing skills related to client management and boosting sales.
She shared, "Your choices today pave the path to your tomorrow's success. Following Sammy's footsteps, I will stay focused towards a brighter future."
Hajra
Another young girl activist, Hajra, 21, took over the office of Eunice Muriithi, Compliance Business Partner for Distributors, AstraZeneca Middle East and Africa.
Hajra had the opportunity to co-chair an official meeting, as well as spend time with Eunice where they shared their individual life journeys.
Eunice spoke of her deep commitment to promoting gender equality and inclusion in the corporate world, which serves as her motivating force. In their deliberations, Eunice encouraged Hajra to rekindle her dreams and aspirations.
"My present situation does not dictate my future. I am determined to be both a loving mum and a successful leader," says Hajra who also added that she picked the attribute of confidence as important as a leader.
Nicole
Nicole, 19, took over Ambrose Mutua's role as AstraZeneca's Lead-Key Accounts Manager, Retail & Tender, Sub-Saharan Africa. Nicole too attended a virtual departmental meeting.
Nicole indicated that she had learnt a lot from Ambrose and that what stuck with her was his keen eye for detail and how he allowed team members to share their thoughts and make decisions.
"Success thrives on a clear vision, well-defined goals, and unwavering hard work. I'm embracing this formula from my new mentor (Ambrose) who is a success story," shares Nicole.
Girls' leadership
At the end, there was commitment from AstraZeneca to provide mentorship sessions on leadership for the girls who had taken over their offices.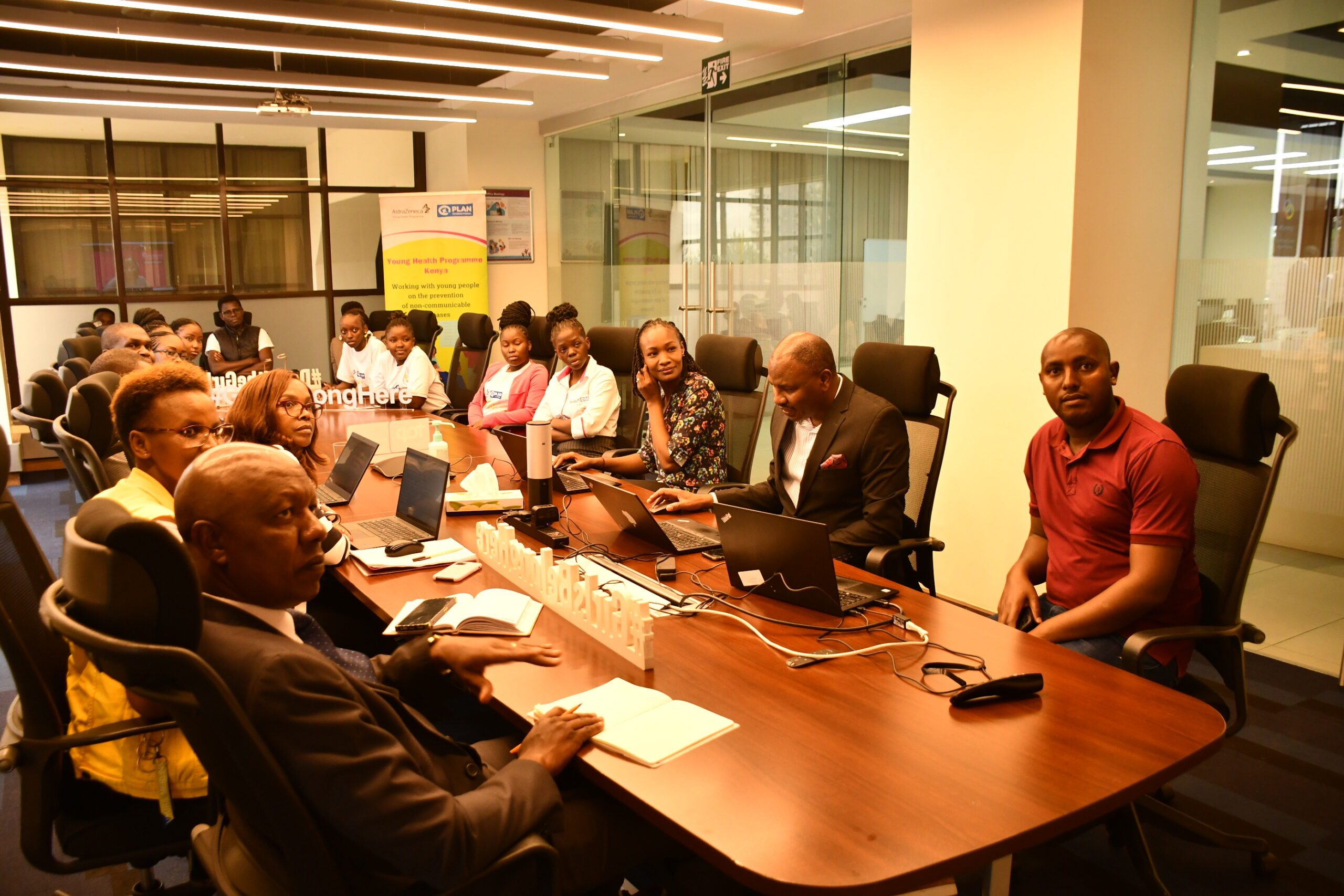 Girls and young women have the right to be heard and to shape the decisions that affect their lives. On the International Day of the Girl, we're celebrating this, and calling on power holders to stand with girls too.
You can help us celebrate the power of girls and young women by sharing the stories of some of the fantastic activists we work with. We're excited to see girls worldwide taking over leadership roles, directly influencing decision-makers and reshaping perceptions of power.
Every year, Plan International gets a unique opportunity to come together behind a single action to promote girls' visibility, drive new opportunities for change, and invest in girls from all around the world as they step into the shoes of political, social and economic leaders in a mass 'Girls Takeover.'
Together with our partners, we ensure girls are more visible than ever before and inspire others to join our global movement to ensure girls everywhere learn, lead, decide and thrive.