Three years ago Naiserian was so depressed that she tried to take her own life. Now, thanks to skills training, she has a good job and is spreading financial skills and knowledge throughout her community.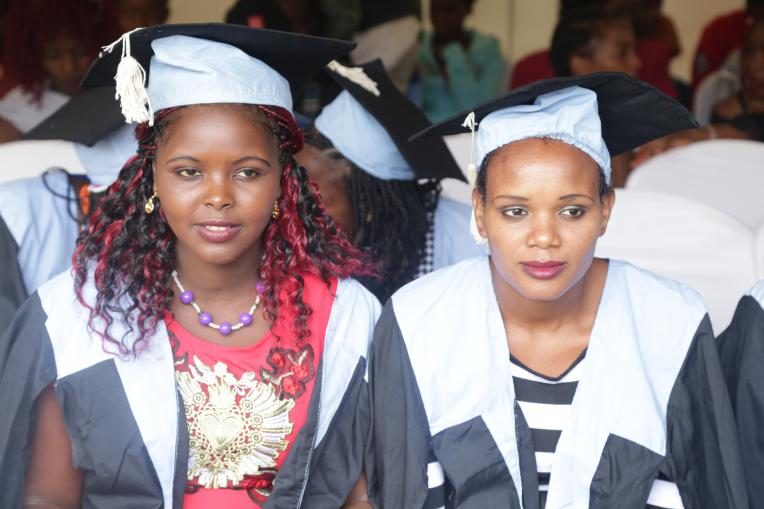 "When I got pregnant my father got so angry and he decided to marry me off to an old man. I was so depressed and I decided to end my life and that of the unborn baby by taking poison," says Naiserian.
"Fortunately, we were rescued and neither of us was affected as I got medical attention in time.''
This was the reality for Naiserian, now 22, 3 years ago. After the ordeal she recovered in hospital and stayed at home until she delivered her baby. Unfortunately, she was then forced by her father to marry a 44-year-old man.
TRAINING PROVIDES A NEW START
"I was hopeless and became withdrawn for a whole year. I did not know who to reach out to for help and I just wished I could mysteriously disappear from this world. However, I decided to recollect myself and move on with life for the sake of my child," says Naiserian.
In 2017, the Yes I do Project run by Plan International gave Naiserian an opportunity to undertake a vocational course in hairdressing and beauty.
Together with 24 other girls in the community, Naiserian successfully completed the training and graduated from the vocational training centre. She now practices hairdressing in Mosiro and is able to provide for her family without having to depend on her husband. 
BECOMING A ROLE MODEL
She is now becoming a role model in her community as she has been trained to provide technical support to village savings and loans groups by improving record keeping and setting up new groups.
Within 3 months of her training, she has already set up 2 new groups to help other community members save and improve their financial skills.
In addition, thanks to the training she has received, she has become self-confident and is looking positively to the future.