Plan International is providing food and water to primary schools in Kenya affected by the food crisis to help children concentrate and stop them from dropping out.
Kenya is in the grip of the worst drought in recent history. Around 1.1 million children across the country are in need of food aid while more than 100,000 under the age of 5 are in need of treatment for severe malnutrition.
At schools across Kilifi, one of the worst affected counties, children are dropping out to help family members search for water. Those that remain in school struggle to concentrate on their studies.
Children falling asleep at school
Dida, a primary school head teacher says, "At around 10am we notice children are falling asleep at their desks. The majority miss breakfast. Children come back from lunch with less energy. Most families have been affected by this drought making it difficult for them to provide adequate meals for their children."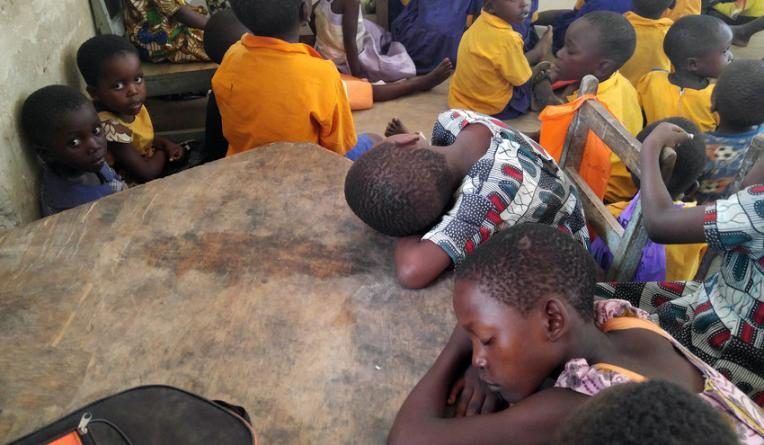 While high school students receive meals at school, kindergarten and primary school pupils are not fed because parents are expected to feed them at home during lunchtime or prepare packed lunches for them. This rarely happens because of the current food crisis.
"Our greatest need is a meal for the children," says Dida. "Water is also very scarce and we have to keep buying it in. This is very expensive. Our nearby water source has completely dried up and people have to walk for almost 20 km to collect water."
Gabriel, the head teacher at another primary school says, "On several occasions, I have spotted a child sweating abnormally. The first time this happened, I wasn't sure what was going on. Then I decided to give the child some food and water. About an hour later, I noticed the child was more energetic. This is now a common occurrence."
Food and water for primary schools
In response to this problem, Plan International is implementing a feeding programme at 93 primary schools and kindergartens in Kilifi County in partnership with the Swedish International Development Cooperation. As a result, 10,000 children will benefit over the next 5 months.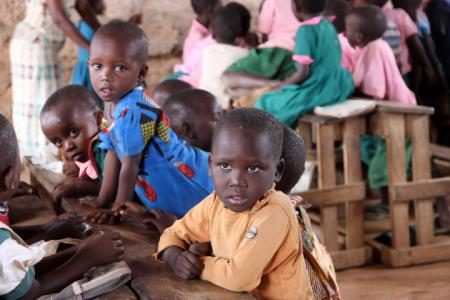 In addition, 15 schools will also receive 30,000 litres of water for the next 3 months.