Nicholas, 46, is a single father who was unable to support his 2 children. However, following skills and money management training, he has turned his family's fortunes around and is now supporting other men in his community.
Stereotypically, women are seen as the main providers of care within Kenyan families and men often do not play much of a role.
However, men's participation in the household has become a focus of programmes designed to strengthen families. As a result, many men have increased their dedication and support to their families and children.
Nicholas Mwangi, 46, from Kibera, lives with his son aged 13 and daughter aged 16. Both children are progressing well in school and are used to being cared for by their single father.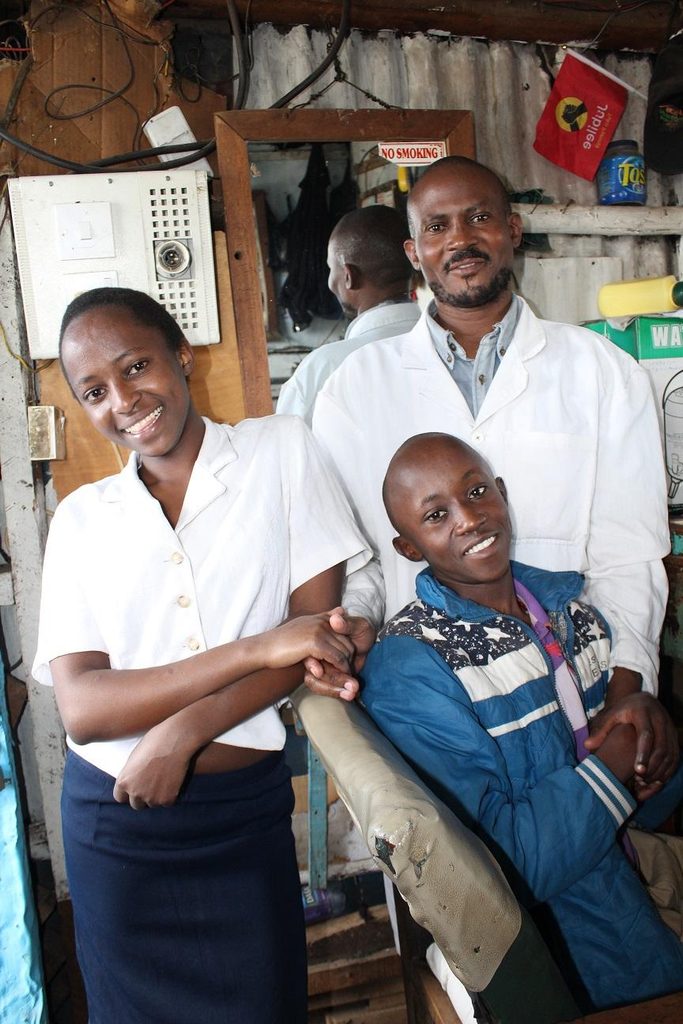 "Previously, I was a casual worker at a construction site hardly earning enough to support my family," says Nicholas.
"My inability to financially support the family strained relations with my wife, who separated with me. When she left, I had to be the father and mother of my 2 children."
SETTING UP A BUSINESS
In order to spend more time with his children, Nicholas decided to start his own business.
"I enrolled in entrepreneurship training that was organised for caregivers. I wanted to start my own barbershop as this would allow me to work and at the same time be close to my children," he said.
"After the training, I was supported with a basic barber kit which includes an electric razor, towels and kettle. I received the kit and set up my barber shop in a busy street in Kibera."
Nicholas' business is doing well and has been attracting both male and female customers.
SUPPORTING CHILDREN'S FUTURES
"I make an average of Ks.1,500 per week with weekends being the busiest since the business is located next to a popular joint that airs football matches. My income is adequate to cater for bills and support my children," he added.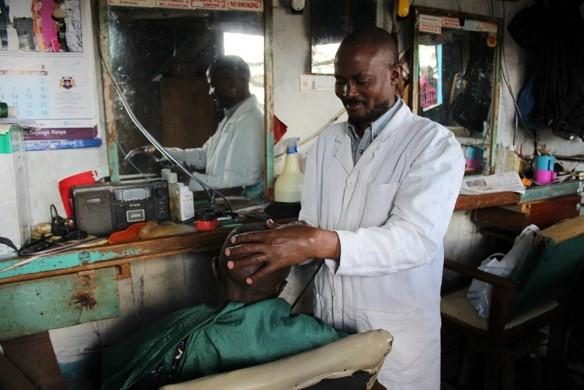 Nicholas is also part of a village savings and loans association and has learned about the benefits of saving his money. He is also mentoring 2 younger men so they can become barbers themselves.
"I know how it feels (as a man) to not be able to support a family because of financial challenges. I would want to mentor young men so that they don't go through what I went through," he says.
Nicholas wants to continue supporting his family and hopes to see his children complete their education. He also wants to mentor more young men so they are able to support themselves and their families.
The Nilinde project has supported men and their families with training on positive parenting and support on how to get a good income and save money. In addition, some school fees are covered and adolescent life skills training is provided. Overall the project has supported over 18,000 households in Nairobi and Coast regions.