A day in the life of a humanitarian in drought-stricken communities
Two humanitarian workers in Kenya's Tana River County talk about their everyday experiences responding to hunger and malnutrition among infants, lactating mothers and pregnant women.
George Galugalu operates from a small office in Hola Town, Tana River County even though he rarely sits there. When he started almost 2 years ago, as a Project Coordinator for Plan International Kenya, he mostly met with communities to discuss ways to end traditional harmful practices for girls.
He has been working to ensure access to quality and safe education and quality sexual and reproductive health information and education in a region where culture largely dominates girls' lived realities. But now, he says, no one wants to listen about his project. Not when the biggest concern is hunger.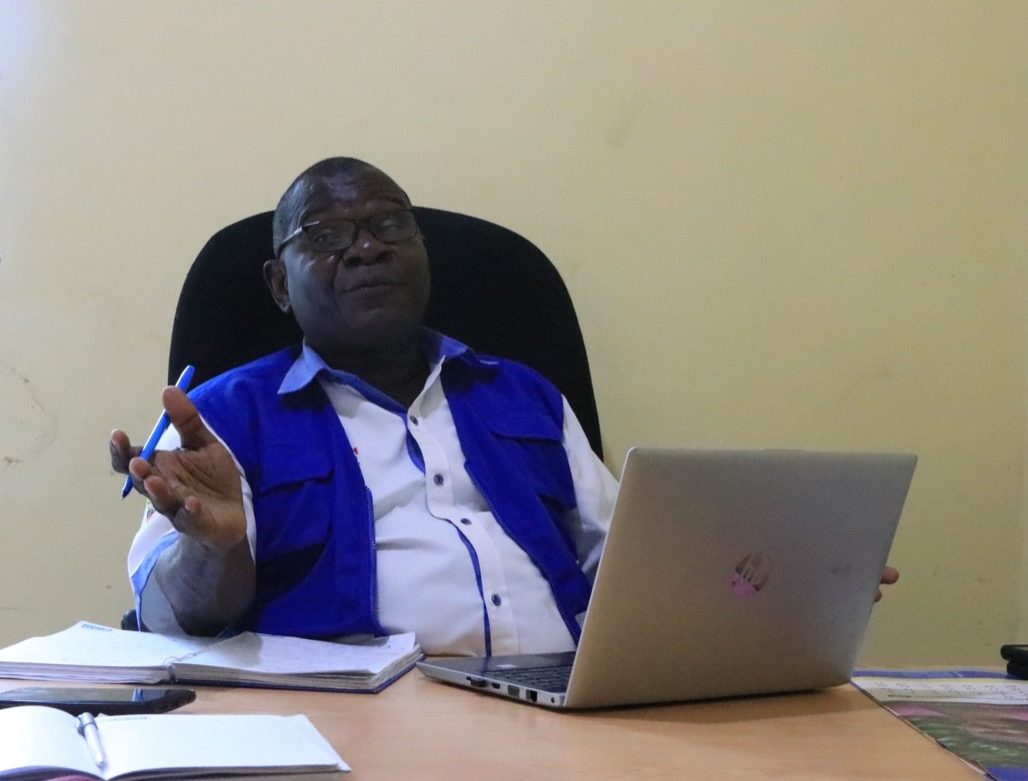 "With hunger, we are meeting more mothers who are too hungry to breastfeed their children and with dead cattle, they have no milk to substitute," he says. 
"It's difficult to talk to families about anything else if they are hungry. And it's not just that. Now when I visit families, I rarely meet the parents who are out looking for work or food. I meet the children. Girls as young as 9 years have now been left with the responsibility of taking care of the home and their younger siblings." 
Global Hunger Crisis
Stephen Omollo, CEO of Plan International says, "If the world doesn't pay attention, millions in the world's hungriest places will become a forgotten statistic." 
The crisis is a reality Galugalu is witnessing everyday as hunger and malnutrition soar in Kenya following 4 consecutive failed rainy seasons. 
"Most homes have severely malnourished children. Infants relying on milk are especially vulnerable because their mothers are also hungry and so have no breastmilk to feed them and most if not all of their family livestock have died from the drought so no milk from there either," says Galugalu.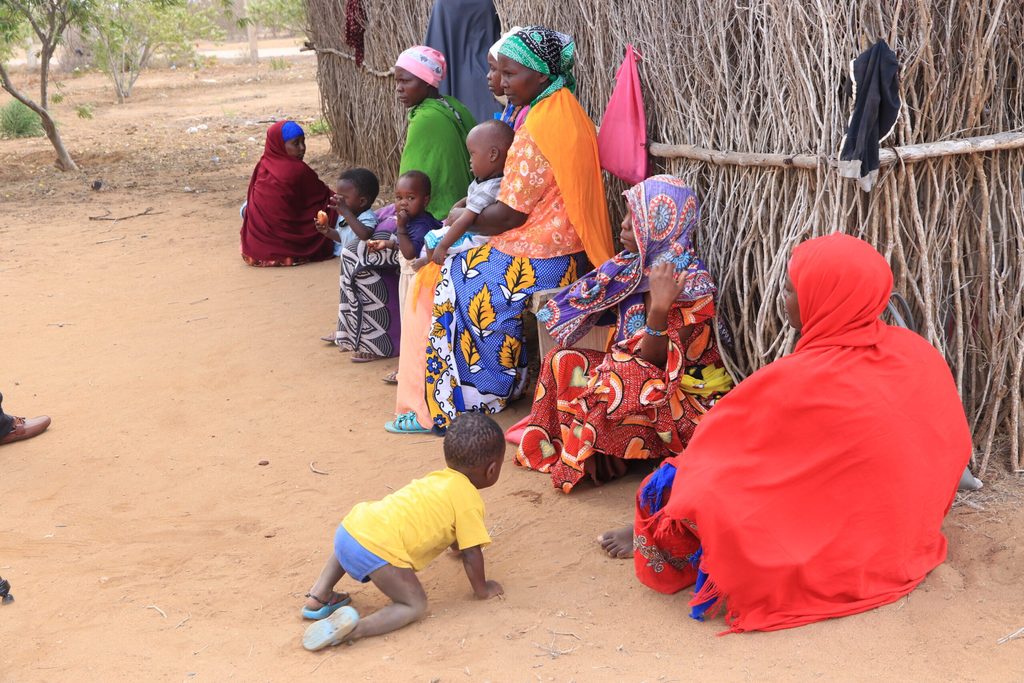 School absenteeism
"There's also an increase in absenteeism in schools. Girls especially are now taking care of homes and so are unable to go to school and those that do make it to school are too tired and hungry to concentrate in class. We fear that those who drop out of school will be unable to return.
"Sexual exploitation for food, early marriages and teenage pregnancies are the biggest risks associated with girls dropping out of school," he adds.
Galugalu's 'Break Free' project which works to help girls and communities break free from traditional harmful practices like female genital mutilation (FGM), teenage pregnancy and child marriage has had to shift focus to helping communities deal with the hunger crisis.
"In May this year, Plan International started school feeding programmes where children are offered a lunch meal at school. Out of 24 target schools across Tana River, we have been able to reach 11 schools with a supply of rice, beans, cooking oil and salt.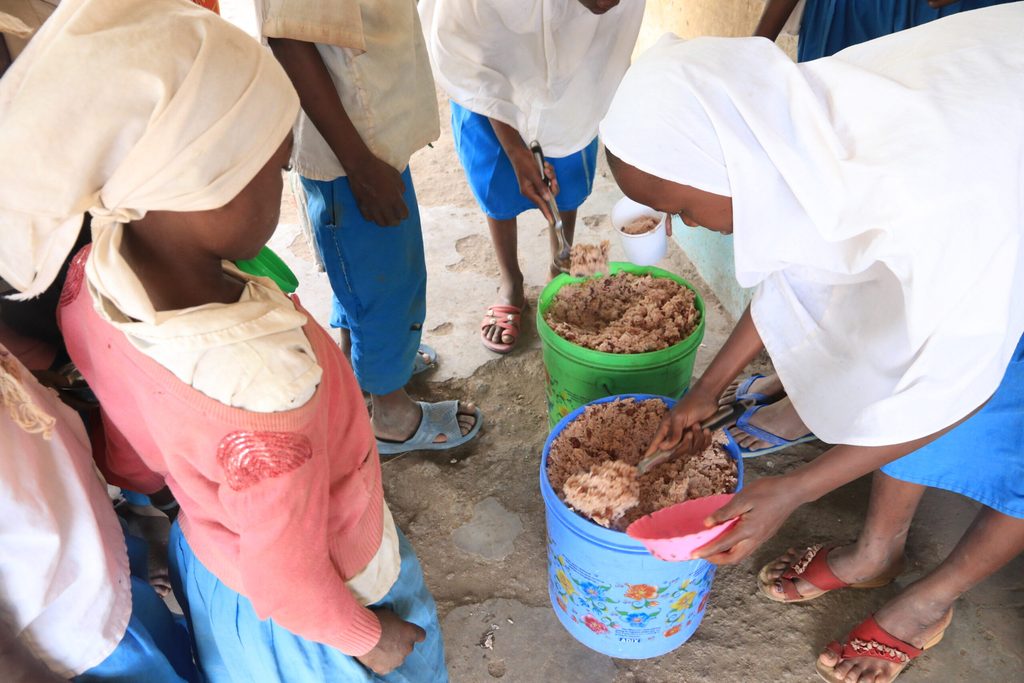 "Children are slowly returning to school because there is a guaranteed free meal at school. Parents have also been relieved of responsibility and admit to feeling safe that their children are at school. We are also donating dignity kits to adolescent girls in the county."
foods for pregnant and lactating mothers
Galugalu also works with health workers in the county to provide ready-to-use therapeutic foods for lactating mothers and immunity boosters for pregnant women to curb malnutrition. It is on one of these visits that we meet Mwanadie Hakofa, a Nutritionist working in Hola town, Tana River.
"Babies who depend solely on breastfeeding are below the normal weight. Sadly, their mothers have no breast milk. The situation is quite worrying," says Hakofa.
Hakofa's days involve tending to long queues of mothers – some with babies strapped on their backs, others with new-borns held gently in their arms – all seated patiently waiting on her. It's a job she has done diligently for the last 6 years.

"My job entails prioritising the health of babies and infants, lactating mothers and expectant mothers by educating them on the importance of nutrition, teaching them the value of healthy food in their daily meal plans," she says.
"I also assess their dietary habits and potential nutritional deficiencies, thereby prescribing diet plans for both pre-natal and post-natal care."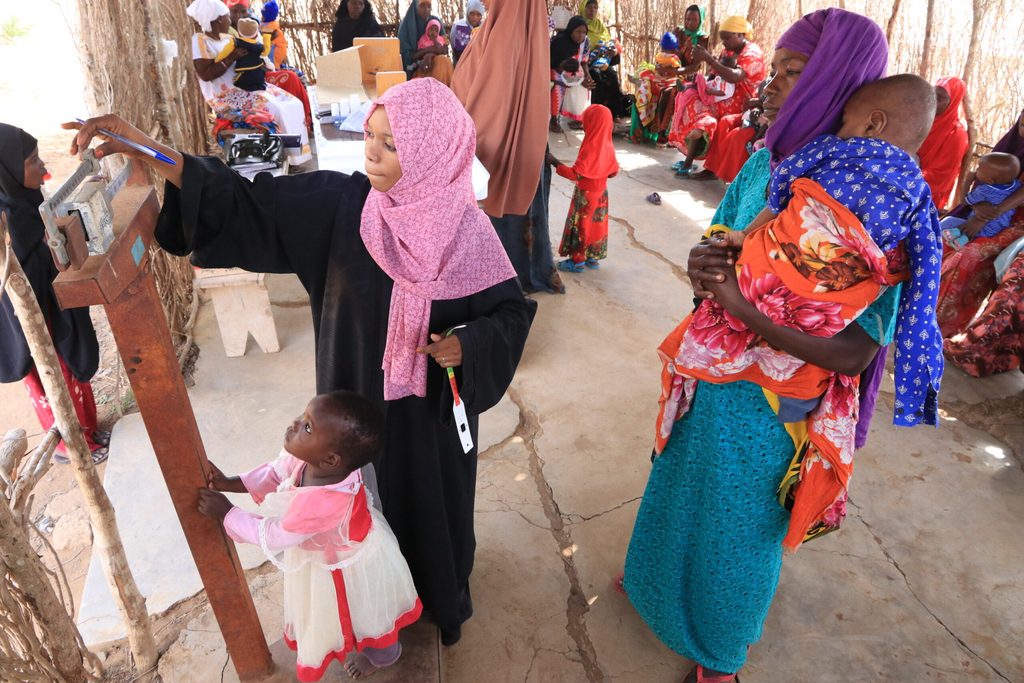 But with the current drought, it has been difficult to offer nutritional advice to these mothers, she says. Few can afford food let alone a balanced diet.
In the last 2 years, cases of severe malnutrition have increased drastically, especially for infants, lactating mothers and pregnant women. What saddens her most though is the fact that her database now comprises mostly of teenagers who are either pregnant or new mothers. 
"Babies who depend solely on breastfeeding are below the normal weight with relation to their respective ages. Sadly, their mothers have no breast milk which is usually rich in protein, vitamins, minerals and sugar to support their healthy growth and development. On the other hand, most women and especially the younger mothers are giving birth to underweight babies. This is quite worrying," Hakofa says.
Child malnutrition
Plan International's donated supplies of ready-to-use therapeutic foods for lactating mothers and immunity boosters for pregnant women to curb malnutrition have been beneficial to young women in the community.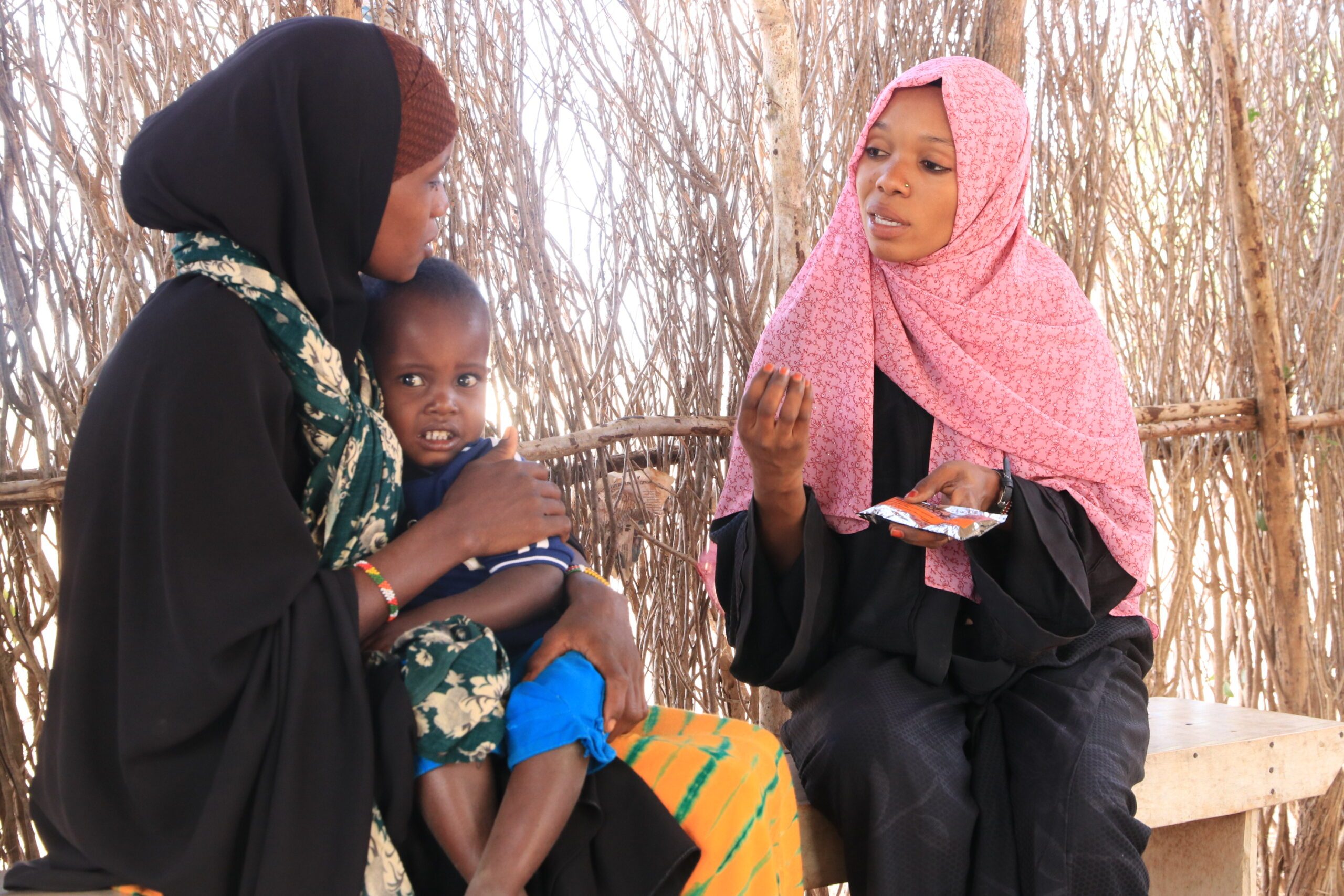 The feeding programme has seen many children under 5 benefit from a high nutritious and life-saving paste that allows children to regain weight. It is easy to digest as it contains powdered milk, sugar, vegetable oil, butter, peanuts and a mixture of vitamins and minerals essential for children's growth.

"We are grateful to Plan International for the support strategies which have played a major role for these families. This feeding programme has also encouraged women to embrace routine pre-natal and post-natal visits as we have increased awareness and knowledge on taking care of infant nutrition, antenatal education and counselling," she concludes.
Emergencies, Disaster relief, Food crisis, Maternal health