To mark the Day of the African Child, children tested a publication designed to help them learn about the Sustainable Development Goals.
In Kenya, children marked the Day of the African Child by learning about the Sustainable Development Goals (SDGs).
Plan International Kenya took the opportunity to test a publication for children called 'Become an SDGs Ambassador.'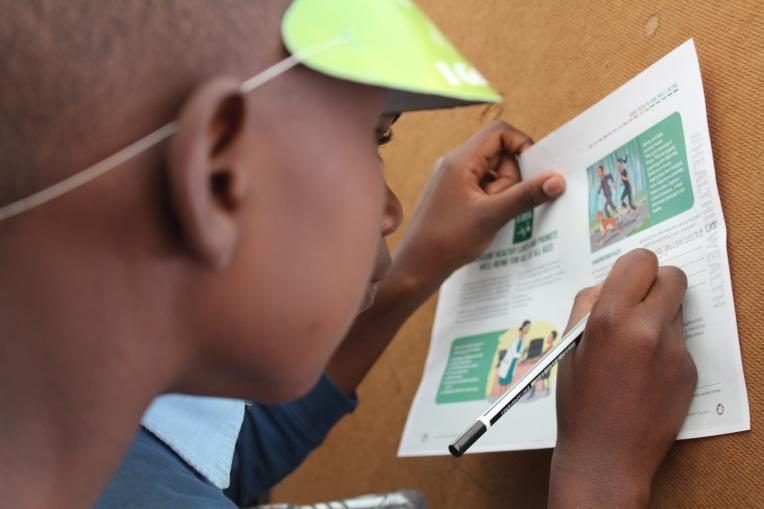 Children were encouraged to select a favourite SDG from a chart and share their thoughts about it. They then used the Become an SDGs Ambassador book to answer questions about their priority SDGs and what would hinder Kenya from achieving them. The publication explains to children what the SDGs are about and how they can take part in ensuring Kenya achieves them. Part of the learning process included placing hand prints on a canvas and writing their thoughts on sticky notes.
This was organised by the Nilinde Project which supports orphans and vulnerable children in the Nairobi and Coast Regions. Nilinde Project is supported by USAID through PEFPAR and aims to reach 187,025 children by 2020.
In Matuu and Kilifi Programme Units, the day was commemorated in partnership with child protection actors. Children were educated on the importance of their rights and protecting themselves.