Over 400 children have graduated as 'Champions of Change' after taking part in children's clubs to support our work alongside girls to make cities safer places.
Plan International has run the Safer Cities for Girls project in Embakasi Nairobi county since 2017. The project works with key stakeholders in urban development to make safer public spaces for girls. A key component of the project is girls' participation in urban governance and development.
The project has carried out several activities in its attempt to build safe, accountable and inclusive cities with and for girls. This includes establishing 'Champions of Change' clubs which support girls to become informed on their rights and educate boys on their role in supporting girls to achieve gender equality.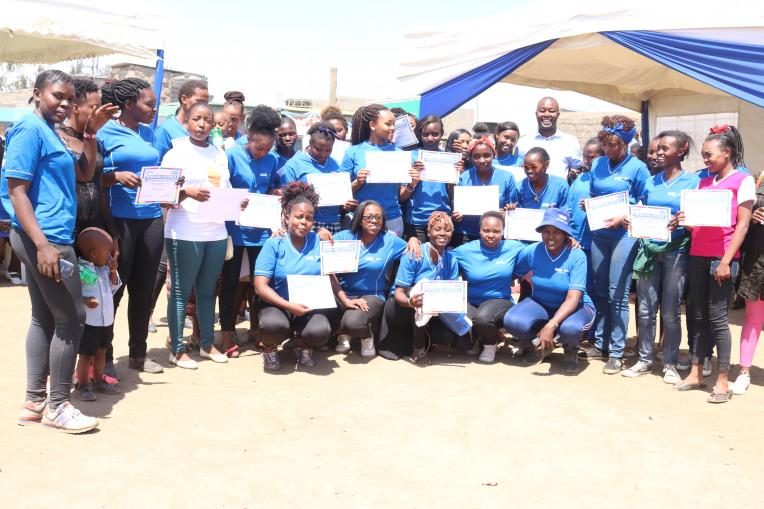 This is done through carrying out trainings on gender equality and girls' safety with community leaders, motorcycle riders, public transport staff and parents to provide supportive structures and an environment that ensures the girls are not only secure but can participate in making decisions on issues affecting them.
CHILDREN BECOME CHAMPIONS OF CHANGE
The project set up 14 clubs with a total of 500 children. The boys were trained on positive masculinity to support the girls' work towards creating a safer urban environment. Girls were also trained to become 'Champions of Change' giving them the ability to advocate for the change they want to see in their own communities.
On 1 March 2019, over 400 children graduated as Champions of Change in a ceremony attended by their peers, teachers, parents and government stakeholders including member of parliament for Embakasi central, Mr. Benjamin Mwangi, Members of County Assembly and local administration. Gracing the ceremony were officials of partnering public transport SACCOs; Forward Travellers, Dabumato and Embakasi Bodaboda SACCO. The graduates have attained a lot of confidence and knowledge and according to their testimonies will be ambassadors to advocate for the change they want to see in their communities.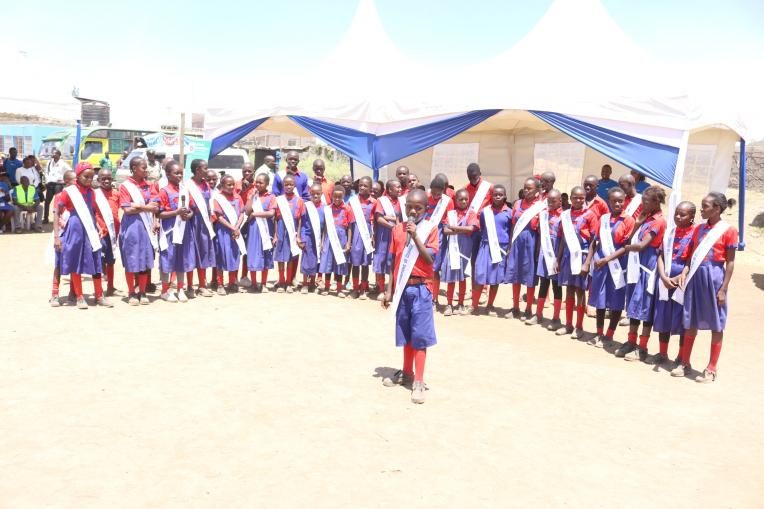 As part of the event a 'safety walk' took place to create awareness about the issues that make cities unsafe for girls and the actions needed to make them safe.
"WE ARE TIRED OF HARASSMENT"
Peninah, one of the champions of change ambassadors, said: "As girls we advocate for peace and a free world where we can live, walk and play without being abused or harassed in any way.
"We are walking together today to inform you all that, we are tired of harassment and abuse and we want a safe space. Together we can do this."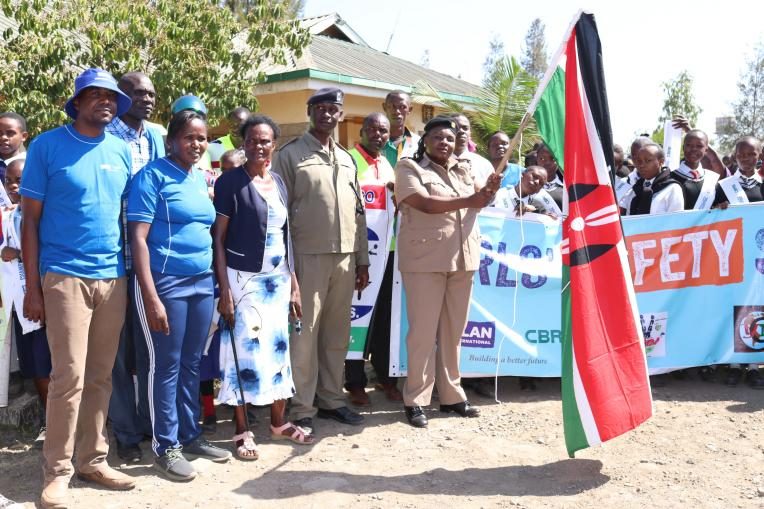 After the safety walk, Mr Mwangi said: "Plan International has done us proud, I want to say this without fear. It has given our young girls courage and confidence to know their rights and protect themselves against sexual abuse and other forms of violence. As the member of parliament from Embakasi central, I pledge my support to Plan International."
The  Administration Police commander added: "Security is paramount and important to all of us but it's extremely more important to our young children and especially the girl child. Plan International through the safer cities project has done a very good job in ensuring that there are safe spaces for girls. They have trained the police, matatu and boda boda operators on how to treat and protect girls hence making it safe for them."