Young Syrian children who have settled in Azraq refugee camp are recovering from distressing experiences and starting a new life thanks to a Plan International-run pre-school centre.
Of the 54,000 Syrian refugees registered at Azraq refugee camp in Jordan, around 10% are under 5. There are no state-run services for these children at the camp.
As a result, Plan International, alongside Finn Church Aid, is running a pre-school centre to provide emotional care and early education for young children in Azraq refugee camp.
"I like to play here," says Amira*, 4. "I dream of having a big red teddy bear all to myself that I could sleep with."
Learning, playing and recovering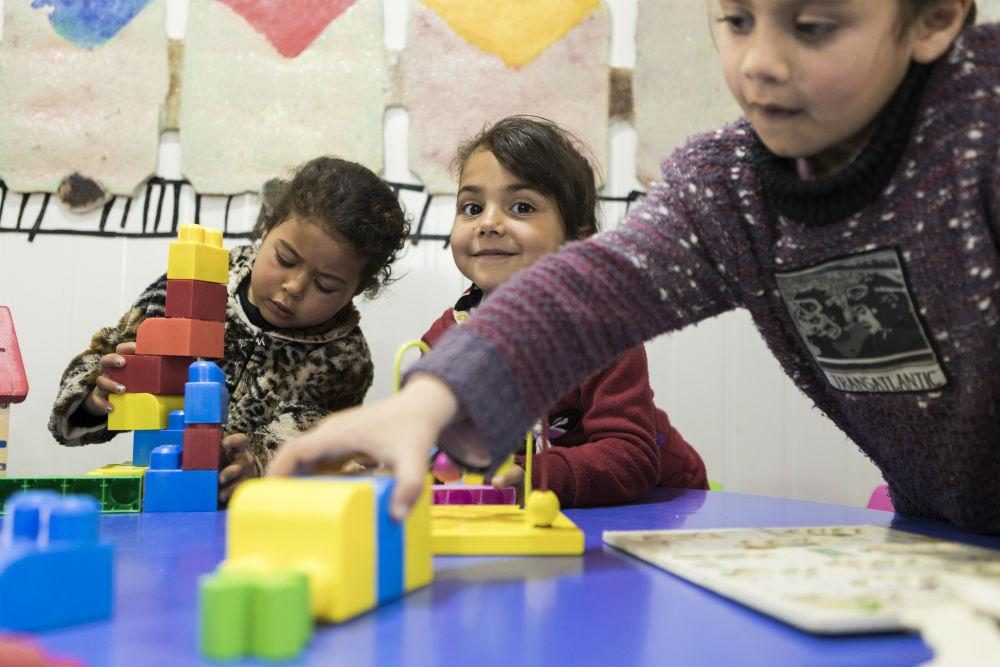 In the pre-school centres, children learn the basic literacy and numeracy skills that will prepare them for school as well playing, singing and being creative. They allow children to experience normality again which is crucial due to the emotional distress many have experienced during the Syrian crisis.
Amira's mother Aisha*, 21, says that her daughter is scared of the sounds of airplanes as they remind her of the bombings in her home country and that Amira is having difficulties sleeping.
The pre-school centre creates stability and routines in Amira's life. The food available to the children help families who are struggling to make ends meet.
Layla* brings 2 of her children, Jamal*, 4, and Talib*, 3, to the Plan International-run pre-school centre. The family is from the Daraa countryside in Syria. They witnessed several violent incidents during the conflict.
"I still have nightmares"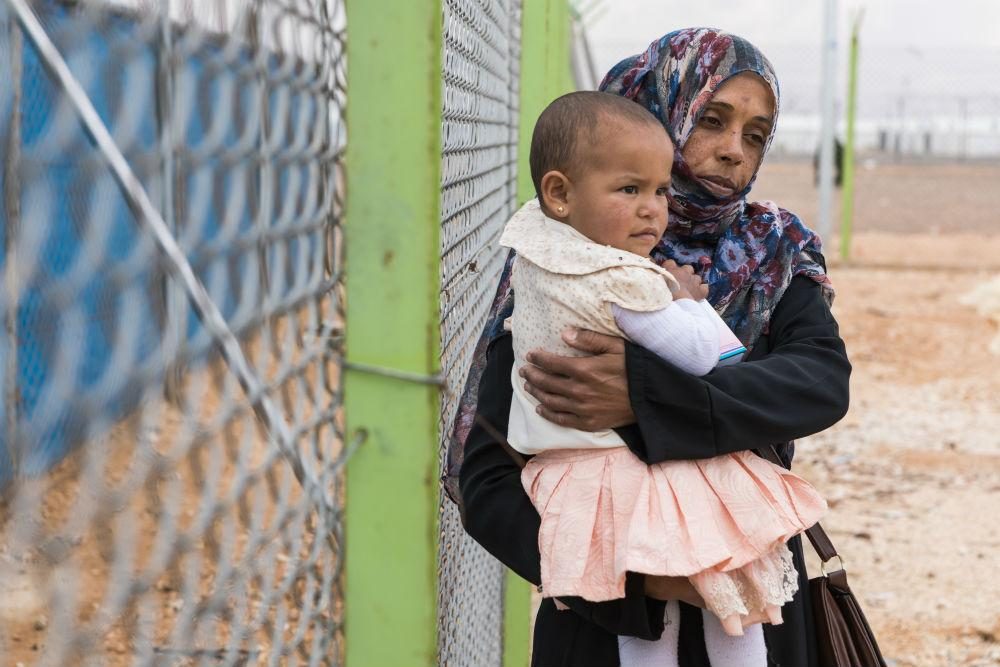 "I still have nightmares. Sometimes my children see me crying and ask why I am so sad when we're safe now," says Layla.
The family were forced to flee 2 years ago. They came to the Jordanian border in a truck tank and walked across the desert to reach Azraq refugee camp. They left behind almost everything they owned.
At the Azraq camp, a small metal shelter with no electricity or running water became the family's home. "I don't dream of luxury, only of providing my children safety, good experiences and opportunities in life," says Layla.
After the suffering experienced by her family, Layla is happy that her children can recover, learn and play in the pre-school centre.
"I don't even have the words to describe the joy I feel when I see my children happily playing and learning new things at the early education centre. We have had our share of grief and hardship. They have the right to just be happy, smiley children," she says.
*Names changed to protect identities