Project supporting female agricultural workers closes
A Plan International Ghana-run project that has supported female agricultural workers to increase their profits by 60% was closed at an event in Wa.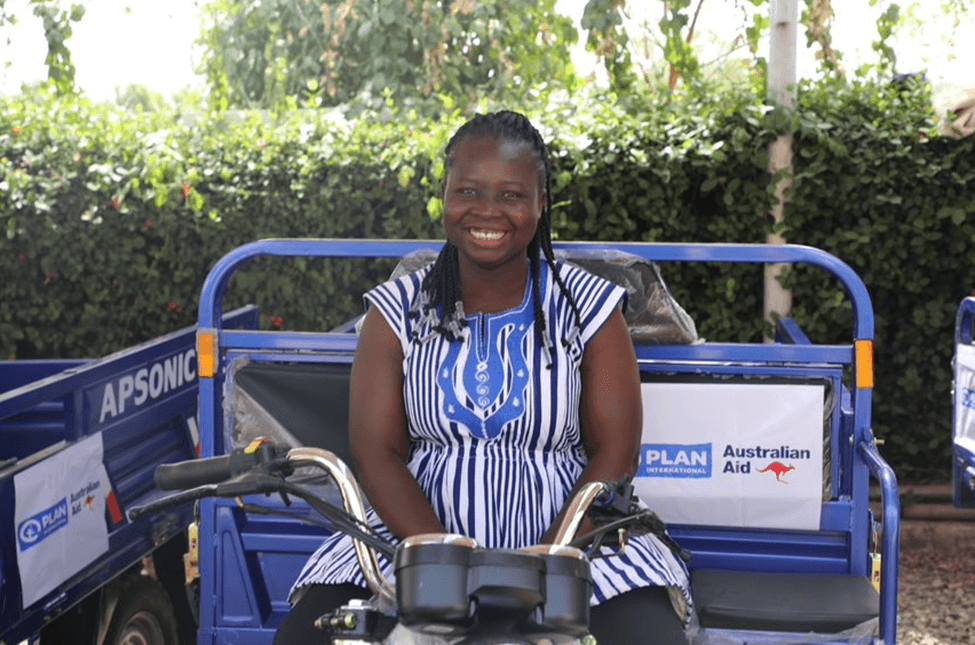 Plan International Ghana held an event to mark the end of a project to support female agricultural business owners.
The event wrapped up activities for the Building Female-led Agribusiness Project funded by the Australian High Commission.
Boosting profits and local jobs
The project was designed by Plan International Ghana under its Alumni Network to support female-led businesses who had challenges assessing resources and skills to strengthen their businesses.
The project which was implemented over a year in Wa has been able to successfully support 8 women with training, farm equipment and a 5-month mentorship programme.
The 8 women supported by the project have been able to scale their businesses and increase their profits by 60%, creating direct and indirect employment for over 50 people in their communities, as well as recruiting 13 apprentices to help manage their businesses due to the high demand for their produce. One of the women involved in the project was also named best female farmer at her district's farmer's day celebrations.
The event held in Wa was attended by Harriet Williams, Second Secretary and Jennifer Burkson, Direct Aid Programme Manager, representatives from the Australian High Commission.
Harriet Williams, in her speech at the event, said, "Agribusiness is something close to my heart. This is the type of project I like because I grew up in a farming community. I thank Plan International Ghana and the Alumni Network for this project."
She added, "I was very happy when I visited the business of one of the participants. Gifty and her team have really improved their shea butter business through the project which provided them with materials and equipment for their business."
More support required for female workers
She also added that globally, women make up 43% of the agricultural labour force, yet women face significant discrimination when it comes to land and livestock ownership, participation in decision making, access to farm equipment, credit and financial services.
Mr. Eric Ayaba, the Manager for the NPIIA appealed to the government to build the capacity of young female entrepreneurs, especially those in the agribusiness sector and thanked the mentors who supported the women.
Stakeholders present at the event included Issahaku Tahiru Moomin, The Municipal Chief Executive of Wa who served as the event's chairperson. Other guests include the project participants, journalists, youth organisations, members of the alumni network, Regional Directors of the Ministries of Food and Agriculture, representatives from the National Youth Authority and small-scale industries, as well as the Industrial Promotion Officer of the Ministry of Trade in Wa.
Skills and work, Livelihoods, Vocational training