As part of activities to mark the International day of the Girl, Bernice Dodoo a 24-year-old MPhil Measurement and Evaluation student of University of Cape Coast, symbolically took over the role of Plan International Country Director from Solomon TesfaMariam.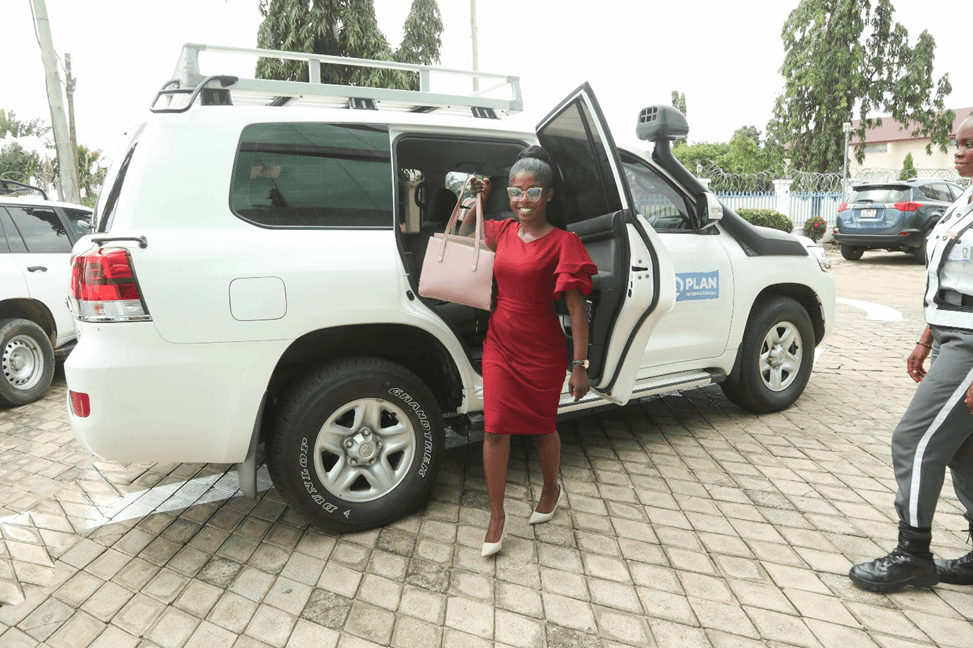 To mark Interntional Day of the Girl 2022, Bernice Dodoo, 24, took over the role of Plan International Country Director Solomon TesfaMariam to call for equal power for girls and young women.
Upon her arrival, she was warmly welcomed by the People and Culture Manager, Josephine Asante-Bediako and taken round various offices to be introduced to staff.
Taking the lead
Acting in the capacity of Country Director, she held meetings with the Head of Programmes and Influencing, Project Managers and the Child Safeguarding Specialist for Plan International Ghana. Bernice also led a call with staff to touch base with Plan International Ghana's programme units.
Since the takeover, Bernice's confidence has increased and she was elected to become the General Secretary of GRASAG, University of Cape Coast by a huge margin.
"I feel so inspired and empowered today to be in the position of the Country Director," she said in an interview.
Call for action on girls' rights
The global Girls Takeover is a call to action for radical social and political change to tear down barriers of discrimination and prejudice that continue to hold girls back.
Through the Girls Takeover, girls occupy spaces where they are rarely seen or heard, making it clear they have the right to be there without being silenced or ignored.
The She Leads Project organised the Girls Takeover campaign to demonstrate its commitment to promote girls' and young women's leadership and inclusion in decision-making.
By embracing the Girls Takeover campaign, we amplify girls' voices, as well as inspiring and empowering them to follow their ambitions.
Through the She Leads We Gain campaign, girls are calling on leaders and powerholders to uphold their fundamental rights to participate in leadership at all levels.