Gender sensitive education in Ethiopia
24 January 2022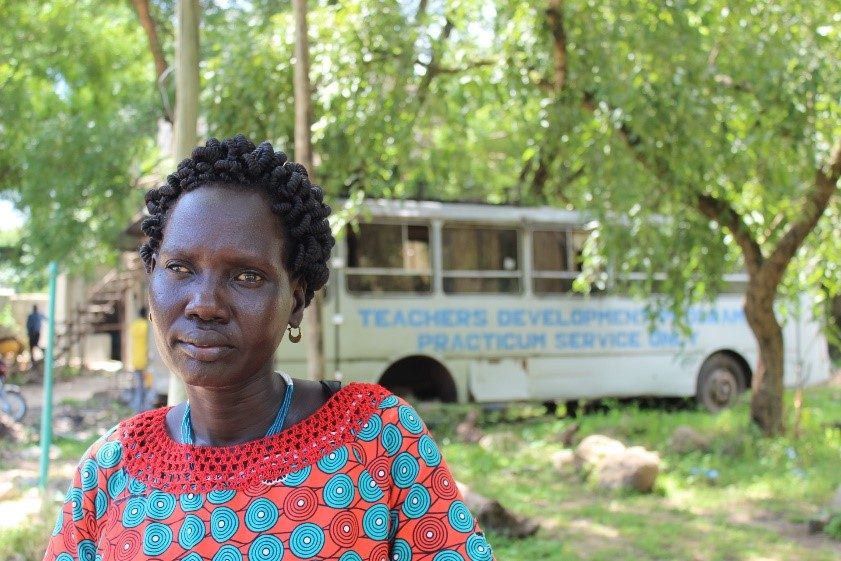 Rachel attending teacher's education and health science college in Gambella, as part of the professional development programme. Plan International. All rights reserved.
"Educating a girl is educating a community." This has been one of the key messages in the awareness-raising campaign run by Rachel. Rachel is a South Sudanese refugee living in Ethiopia and a frontline advocator for the education of girls, as one of the four primary Head teachers in the Nguenyiel refugee camp. Rachel is convinced that supporting girls is crucial in tackling the challenges of forced marriage and gender-based violence, unfortunately practices that are common in her community.
In 2017, she arrived in Gambella together with 50,000 other refugees. The region, located in western Ethiopia and bordering South Sudan, is characterised by great volatility and a highly unpredictable security situation. Since the beginning of the conflict in South Sudan, millions of refugees like Rachel and her two children abandoned their relatives, homes, villages and livestock, in search of safety on the other side of the border.
A crisis within a crisis
Upon their arrival, Rachel and her children were moved to the Nguenyiel camp, a newly established refugee camp. Over 60% of the new arrivals were children, with a majority of them suffering from psychological distress due to displacement, conflict, and separation from their families.
Despite the fact that the majority of children are of school age, few learning spaces, school supplies and teaching staff mean that in some cases their access to education may be limited. Girls are more likely to be excluded from schooling and to face harmful and exploitative practices, such as gender-based violence.
Quality education for children, youth and teachers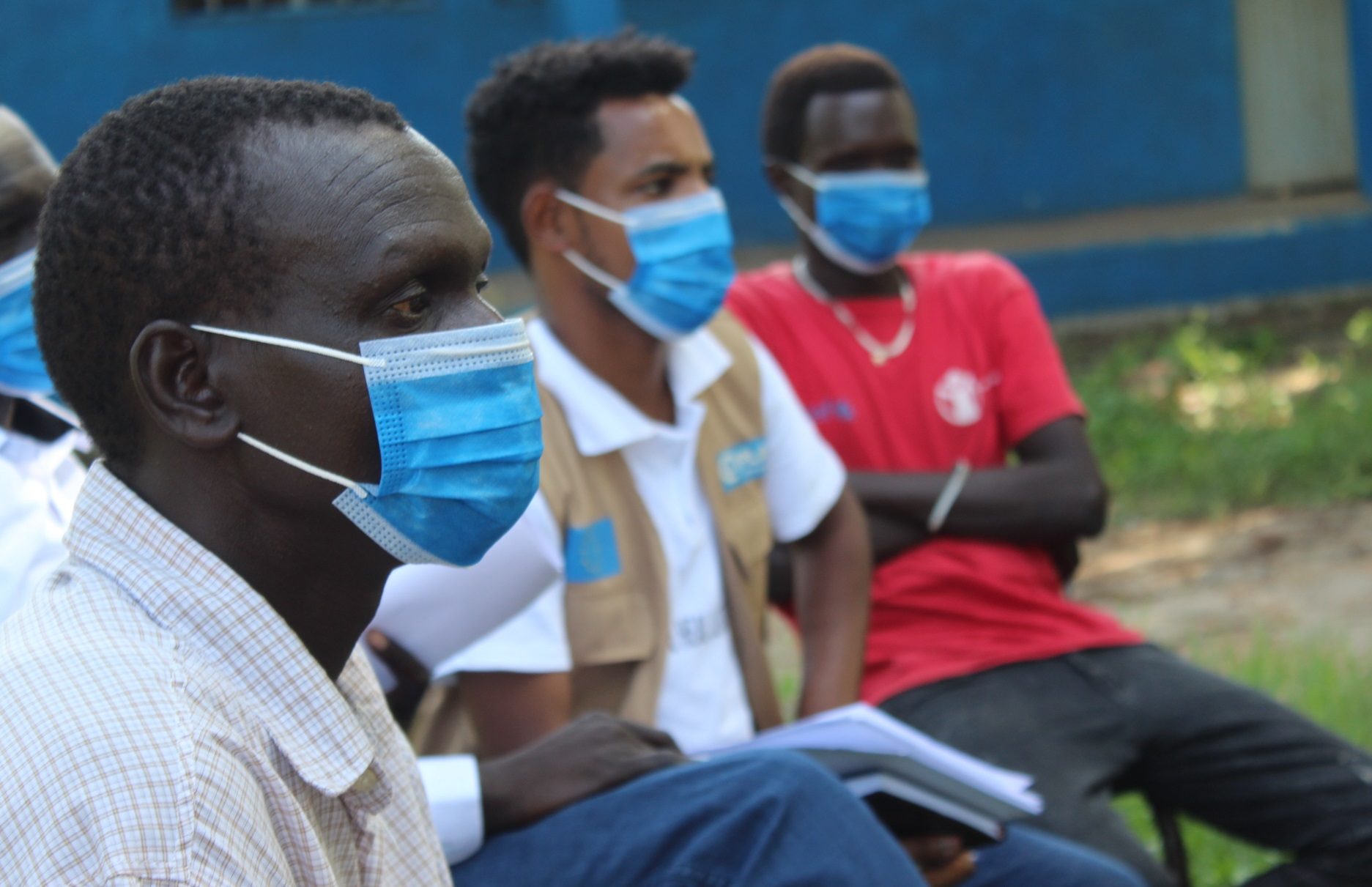 To address the limited access to education and the wide array of challenges faced by both girls and boys, Plan International is working together with local communities to implement a number of education and protection activities. Among others, those include classroom rehabilitation, remedial classes for girls, Community Learning Hubs offering adult literacy and numeracy courses, and supporting the regional Education Management Information System. Moreover, to improve the quality of education, refugee teachers can access a professional development programme, focusing on inclusive and gender responsive pedagogy and psychosocial support. To support capacity building and sharing, various workshops and vocational trainings are organised for school management staff, teachers, Parent Teacher Students Associations, and members of Community Education Committees.
All this work follows a Gender Transformative Approach, which centres the conversation on gender equality. This goes beyond addressing the "symptoms" of gender inequality to explicitly tackle its root causes, particularly unequal gender power relations, discriminatory social norms and systems, structures, policies and practices. Actions are continuously evaluated against a set of indicators that assess their gender sensitivity. Initiatives including gender clubs, providing girls with dedicated training and dignity kits and awareness-raising campaigns are all central. Drawing on her personal experience, Rachel shares that the education she received has helped her to "escape from a lot of violence in life", calling attention to the substantial impact that education has on the lives of girls.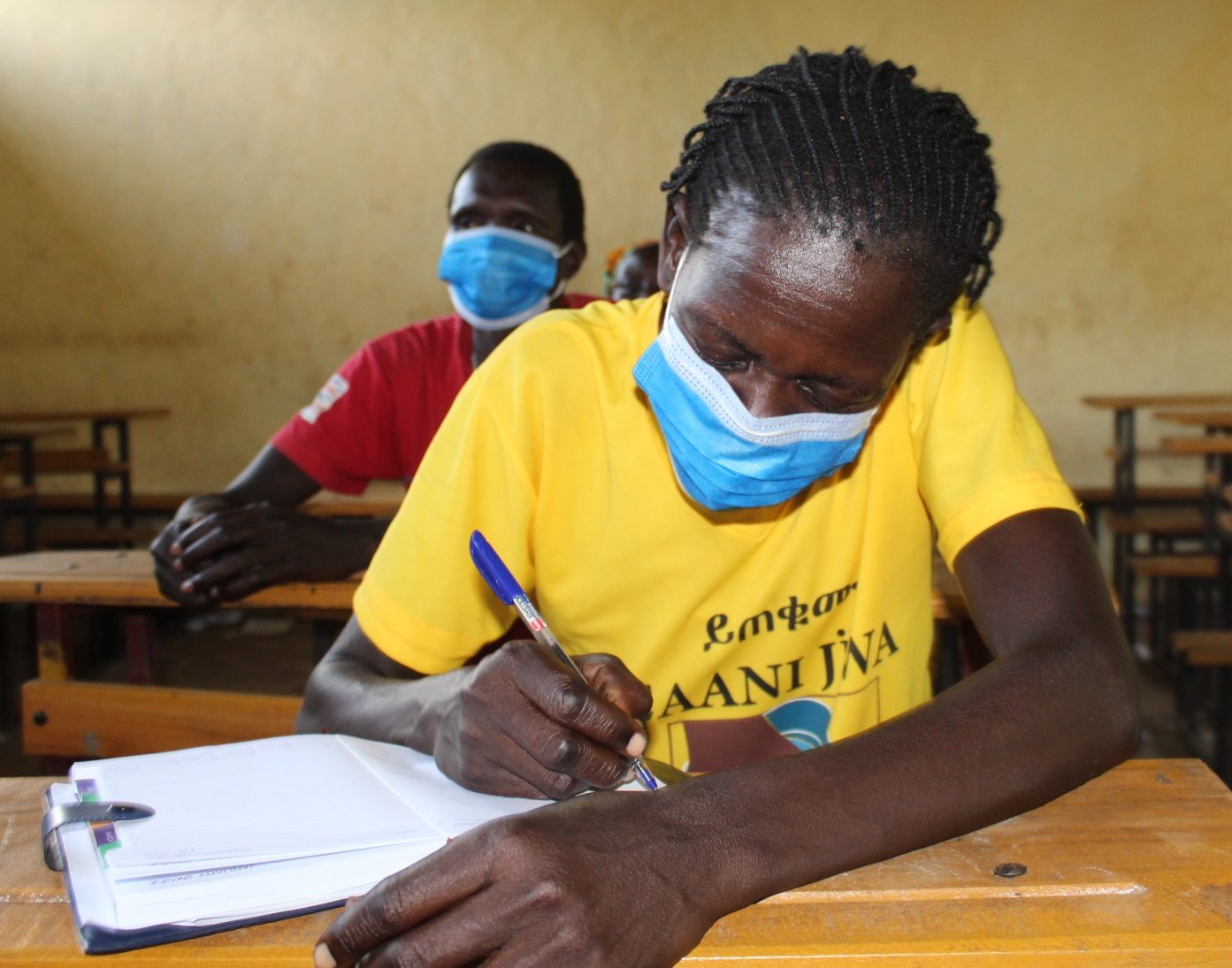 Looking into the future
Impacts of these initiatives can already be seen. An increased number of students are enrolled in and graduating from schools, teachers are demonstrating a greater awareness of inclusive and gender-responsive teaching practices, and communities are expressing high levels of satisfaction with the quality of learning.
Additionally, using the "triple nexus" approach, which brings together humanitarian, development and peacebuilding elements, the project is actively promoting peaceful coexistence between refugees and host communities, with all activities being offered to both communities in order to increase cohesion.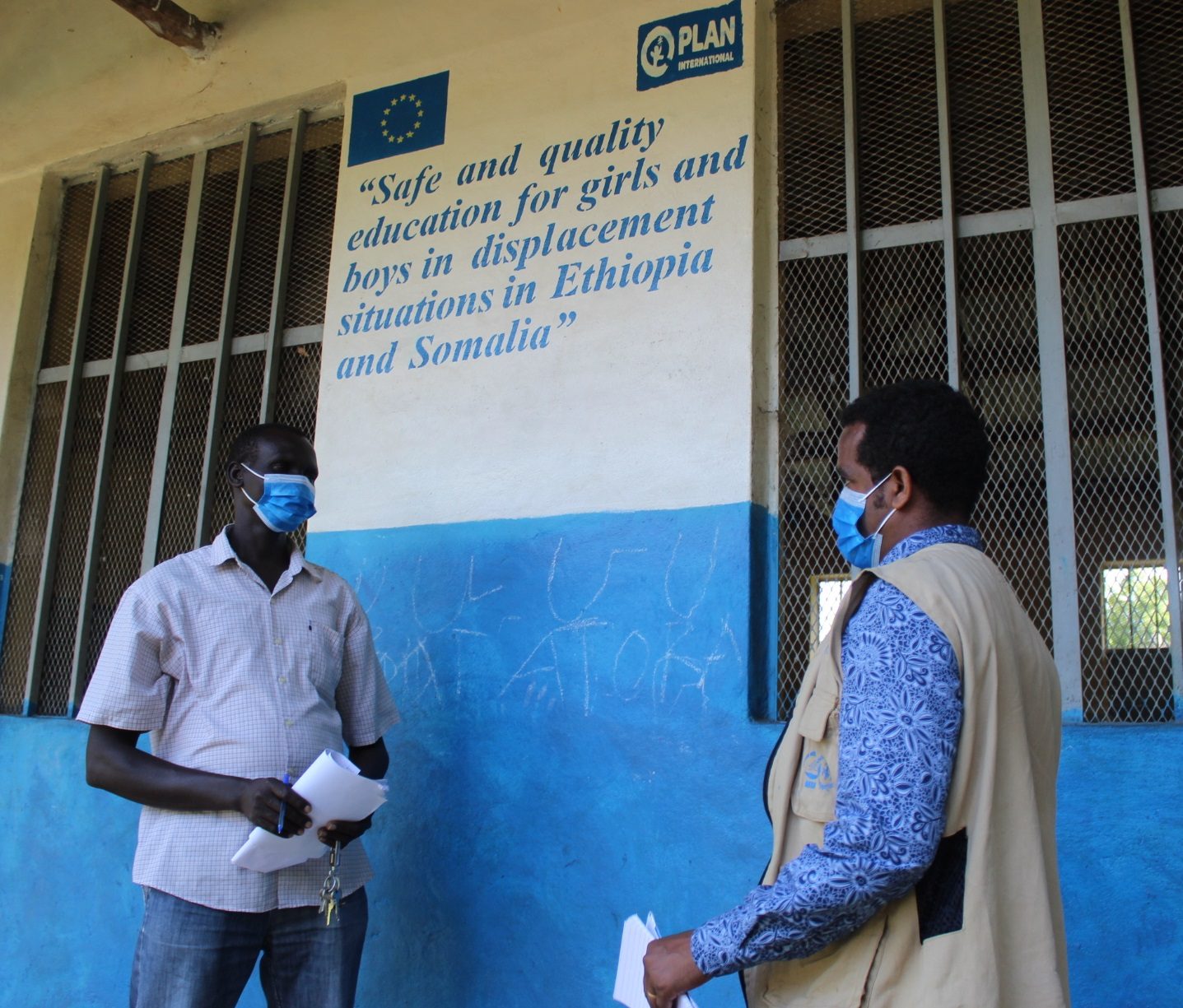 Plan International, together with partners, is collecting and evaluating data in order to ensure that the learnings and results are long lasting and can be replicated in the future. The needs of children are monitored, tracked and analysed while being disaggregated by gender-related and other types of inequity indicators. As part of this exercise, research partners are conducting in-depth evaluations, which findings are continuously being shared with governments and a variety of other stakeholders. Dissemination of the research, for example through Pan-African level channels, consequently prompts more informed and inclusive policy-making.
NB: The project "Safe and quality education for girls and boys in displacement situations in Ethiopia and Somalia" is funded by the Directorate General for International Partnerships (INTPA), European Commission. The project is implemented in Gambella, Ethiopia, and in Puntland, Somalia together with our partners: Relief International, research partners University of Sussex (UK), Gambella University (Ethiopia), and Peace and Development Research Centre (Somalia). The project is part of the Building Resilience in Crises through Education (BRiCE) programme, aiming to support the learning of children in fragile contexts.
Education, Emergencies, Education in emergencies