Fuelling Success: How A FULL STOMACH boosts ISHA'S education
A school feeding programme run by Plan International is helping children like Isha remain in education so they can create a better future for themselves and their families.
Ishatu, or Isha, as everyone calls her, is a 10-year-old girl who lives in a small community in the Port Loko district of Sierra Leone.
She is a bright and curious child, always eager to learn new things. She is currently in class 3 in primary school. As the third of 4 sisters she is being raised by a single mother who is struggling to make ends meet. Isha's mother has no job and often has to borrow money to feed her children.
Before the school feeding programme was introduced by the Government of Sierra Leone through the Ministry of Basic and Senior Secondary Education, implemented by Plan International, her mother could only afford to give her 1 Leone ($0.04) for school. This left Isha without money for lunch. Therefore, she was often late for school or missed classes altogether.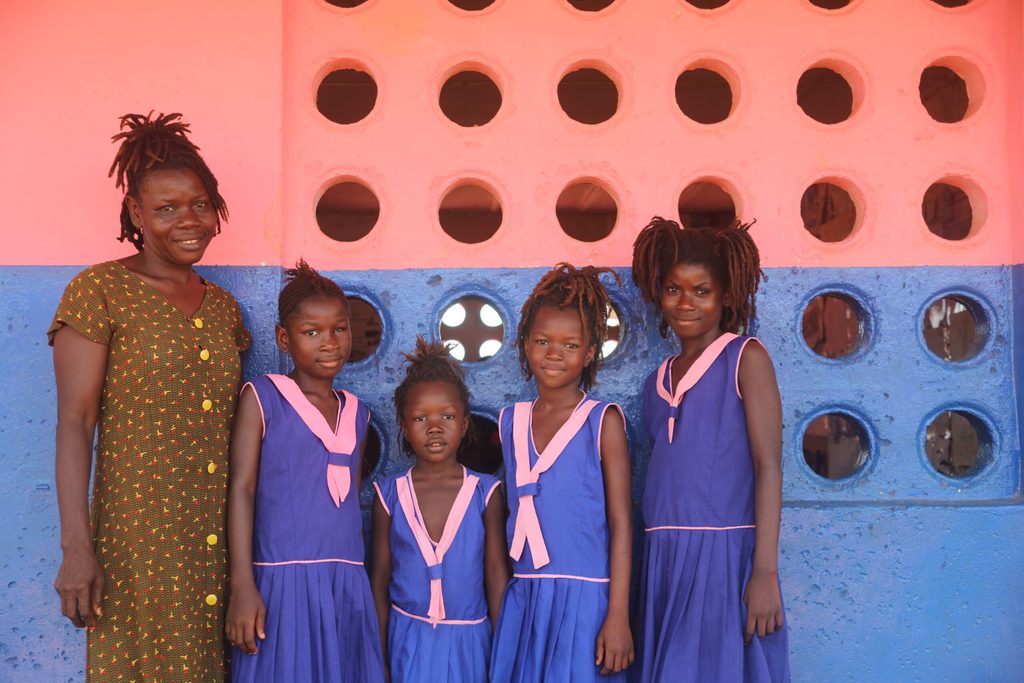 Isha wakes up at 5 a.m. every day and washes the dishes, fetches water, and gets ready for school. She and her sisters attend the same school, and they all walk there every day. After school, Isha is responsible for cleaning the house and fetching more water. They live in a one-room apartment with 6 other people, including her aunt and cousins so Isha and her sisters have to sleep on the floor.
School feeding programme supports vulnerable families
"Thanks to the school feeding programme, I now eat every lunchtime at school," says Isha. "It helps me stay focused in class, and I am grateful for it. I wish they could feed us more than once a day and help my family, because I want to be free from poverty."
Isha is living a difficult life due to false accusations made against her mother by her aunt, causing her mother to lose her business, leading to financial hardship for the family. Isha's mother struggles to support her children and has to ask a teacher to help her pay school fees. However, the integrated school feeding programme has eased the burden by providing a meal every day for the children.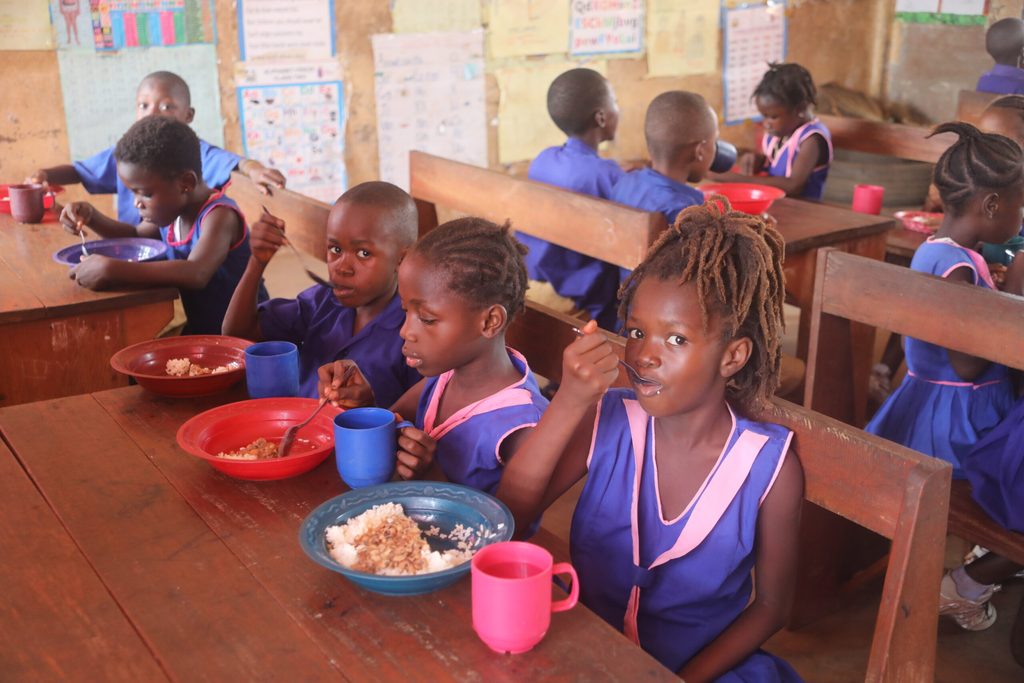 Musa Koroma is Isha's teacher. He describes her as a brilliant girl who absorbs everything taught to her very quickly. However, Mr Koroma reveals that before the introduction of the school feeding programme, Isha was often late for school as her family struggled to afford her lunch.
He recalls that Isha used to visit him at home, and he would provide her with food that she would share with her sisters. He stresses the importance of the school feeding programme, as it has enabled Isha and other students to focus on their studies without worrying about where their next meal will come from.
Since the introduction of the programme, Isha has become more active in class, she has even become the most active child when it comes to representing the class or answering questions.
Chance to succeed
"The integrated school feeding programme is not just about providing meals; it is about giving children a chance to learn and succeed," says Mr Koroma. "I have seen the difference it has made in the lives of Isha and many other children like her, and I believe it is a crucial investment in our future."
He emphasises that many children in the community want to go to school but are unable to do so because of poverty. Mr. Koroma urges the government to continue providing support to children like Isha by ensuring that the school feeding programme remains in place. He believes that with this kind of support, more children in the community will have the opportunity to receive an education and reach their full potential.
Isha is motivated by her strong desire to overcome poverty and improve the living conditions of her mother and sister. She encourages other children to prioritise their education and strive for excellence. Moreover, she appeals to those who are more fortunate to extend a helping hand to those in need, recognising the value of compassion and cooperation to create a more equitable society.
Her determination to improve her circumstances and those of others is an inspiration to all, highlighting the need for greater access to resources and support for disadvantaged communities.