Plan International Nigeria unveils youth advisory panel
7 July 2023
Plan International Nigeria has unveiled a Youth Advisory Panel (YAP) to promote the inclusion and participation of young people, especially girls, in decision-making processes.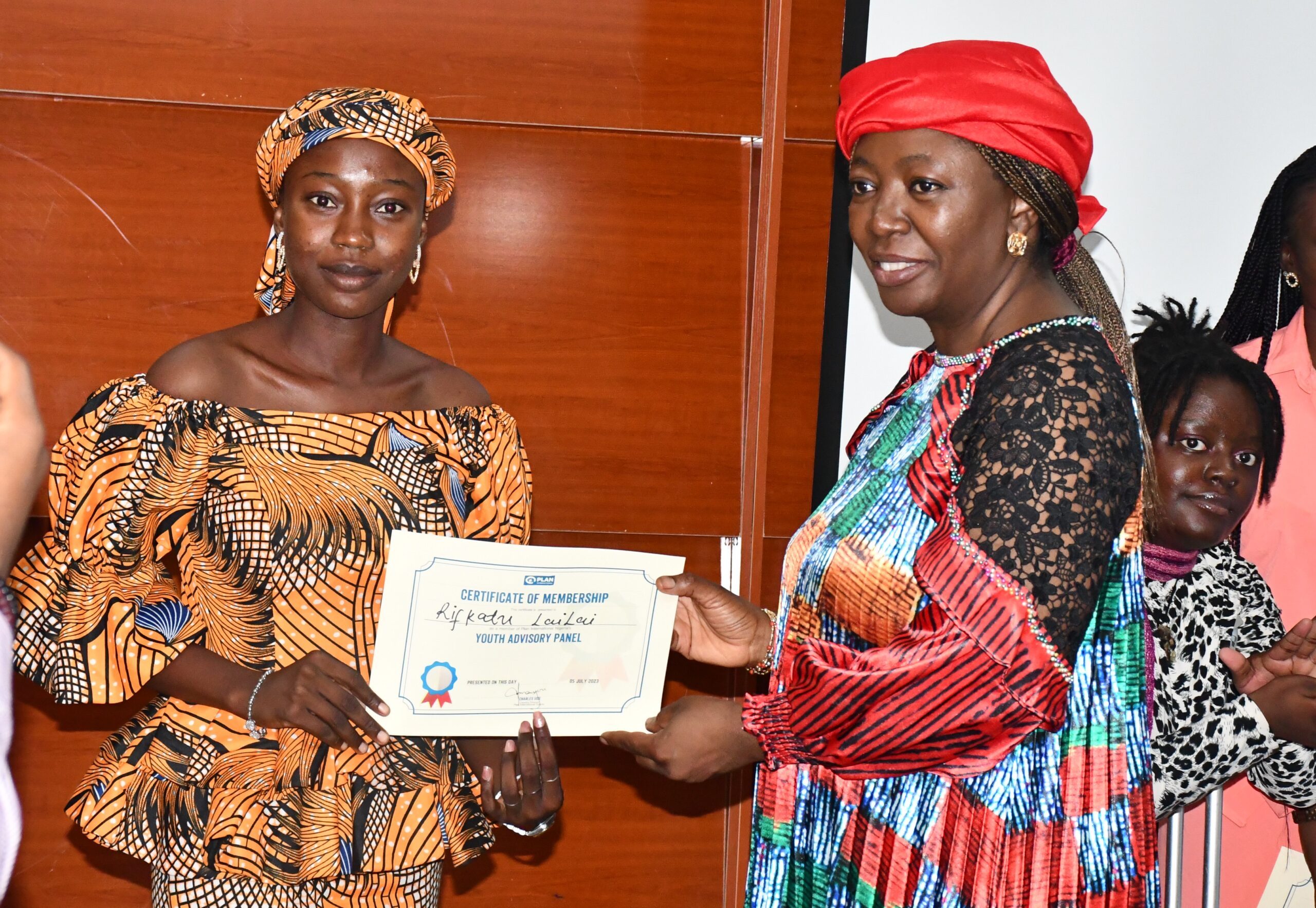 Plan International Nigeria has created a youth advisory panel (YAP) to increase young people's influence in the organisation's internal governance and decision making.
The 16-member panel was inaugurated by Plan International Nigeria's Country Director, Mr. Charles Usie in Abuja, the Nigerian capital on 7 July 2023.
The panel will support Plan International Nigeria's decision-making, policy development and project implementation so they reflect the needs of young people in the country.
Youth at the centre
"In the last 6 months, Plan International Nigeria has been in the process of establishing a youth advisory panel with the overall objective of engendering inclusion and participation of youths and girls in our decision-making processes," Charles Usie said at the inauguration.
"Plan International as a global organisation has renewed its mandate globally and what that mandate means is that girls and young people have become the centre of what we do."
The panel members were selected from across Nigeria to ensure maximum youth representation.
Plan International Nigeria's Country Director explained, "If we want young people and girls to be at the centre, we need to bring them into our everyday operation in meaningful ways so they participate and enable us to make the right decisions in the programmes and interventions we design."
Young people can lead change
Keynote speaker at the inauguration event and Executive Director of Yiaga Africa, Mr Samson Itodo, challenged the panel members to focus on ensuring the change needed to transform the country and the continent.
Itodo said that the panel should be about learning, building and making necessary change happen while also sustaining the trust reposed on them by the younger generation.
"YAP is not an elite group or cabal," he said. "So, you must be ready to play your role because on your shoulder lies the hope of the youths."
Meanwhile, Miss Pelemo Nyajo, a member of the panel, said, "Tokenism is a huge plague when it comes to youth participation across the country and globally. This is beyond just putting young people at the forefront but also active participation."
Youth empowerment, girls' leadership