Turning the World Around
Girl and young women activists leading the fight for equality!
We spoke to over 1000 participants to find out what it's like to be an adolescent girl or young woman activist leading the fight for equality today.
How are they treated? Do they feel safe? What keeps them going?
Girls' right to speak out must be protected!
Activism comes in many forms and is a vital part of the democratic process.
At a time when civic space is both shrinking and shifting, progress on gender equality is stalling, and, in several of the countries where this research was conducted, the right to protest is severely restricted, girls' and young women's right to make their voices heard must be protected.
This study seeks to understand both the barriers that girl and young women activists face and the motivation and inspiration that drives them forward, in order to strengthen and support girl-led activism.
What we found out
Gender equality is the single most important issue for girl activists. 60% of the girls we spoke to said gender equality or gender-based violence was a priority issue for them.
One in five girl and young women activists have feared for their safety while carrying out their work.
The single biggest barrier to girls' activism is a shortage of funding. More than half of girls we surveyed named a lack of finances as the main factor holding their campaigning back.
One in four girls cited negative views from members of their family or community as another frequent barrier.
Activism takes a huge toll on girls' mental health, and can come at huge personal cost. Many of the girls we spoke to have experienced anxiety, depression, burnout and emotional exhaustion. One in four say they've felt emotionally unwell or anxious while engaging in activism work, for LGBTIQ+ activists, this figure rises to one in three.
Despite this, nearly all girl and young women activists (95%) say campaigning has had a positive impact on their lives, making them feel proud, empowered and capable.
Girls are creating change. More than half of girls and young women we surveyed say the impact of their activism has met or exceeded their expectations.

What girls want to see
From tackling taboos around periods to stopping child marriage, girl activists are changing their communities for the better. But it's not easy. Being a girl activist can be tough and unrelenting. Girls want to see power holders play their part. Here are some of their recommendations.
Feel free to save these images and share them on your social channels!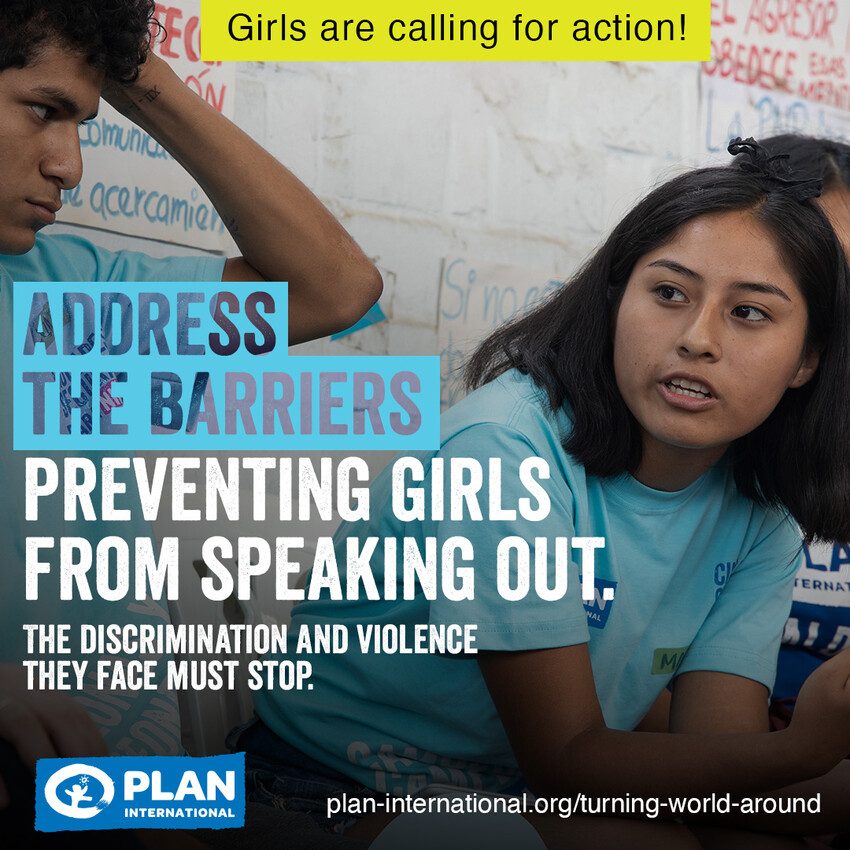 Downloads
Additional languages
Français:
Español: