It is estimated that 9 out of 10 girls and women in Mali have undergone FGM. That's why Dioro, 24, is taking the lead to end the practice in his community.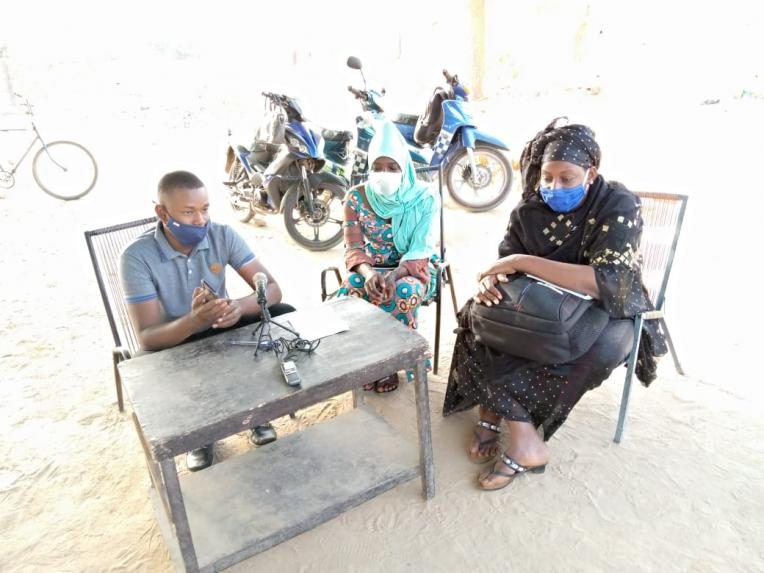 24 year old Dioro has been collaborating with Plan International for many years. Thanks to the advocacy training he received, he now uses his skills to influence communities to abandon harmful traditional practices, including female genital mutilation (FGM).
Mali remains one of the last remaining African countries without national legislation banning FGM. It is estimated that 9 out of 10 girls and women in the country have undergone FGM. Dioro works with internally displaced families in the Ségou Region and recently helped stop a young girl called Samira from being cut.
"Forced to flee their village because of the insecurity in the area, Samira and her family now live with a host family. Her father, who has always been against FGM, was influenced by the family who practice FGM. They told him if it is not done, he will be an outcast in the community. Convinced, her father promised to cut Samira during the next ritual along with the other girls in the community," Dioro says.
"The girl's mother desperately tried to convince her husband not to go ahead with the ritual, but he could not be dissuaded as he believed that not cutting the girl would lead her to debauchery."

Traditions drive FGM
In Mali, FGM is most commonly practiced on girls between the ages of 13 to 14 as a means of preparing them for marriage. Girls are usually pulled out of school and undergo FGM as rite of passage. The Malian society considers an individual, both male and female, to be a child until they are circumcised.
When Dioro learnt about the plan to cut Samira, he contacted Plan International's working partners and an Imam who is a member of an influential child and youth protection community structure. The Imam met with the girl's father to discuss the Koran, to teach him that FGM is not a religious practice.
"I then invited her father to a live public event I organised with the support of an obstetrician, another activist and two leaders for the internally displaced community. The obstetrician explained the medical consequences of female genital mutilation and this convinced Samira's father who decided not to cut his daughter. Samira's future has undoubtedly changed."

Media campaign
As well as our community outreach work, Plan International recently launched a national media campaign to end FGM in Mali with the aim of promoting behavior change and raising awareness through the radio, one of the best means of communicating to a wide audience in Mali where most people have access to a radio.
Working with young people like Dioro, we broadcast public radio programmes with discussions on a range of subjects, often those considered taboo in local communities like FGM.
One of our goals is to reach the internally displaced population who are being influenced by the practices of their hosts, and at the same time to inform people about the medical consequences of FGM.
Despite the successful outcome for Samira, Dioro is aware that there are still many other girls who are facing harm. "It remains necessary to continue with the outreach work and other mechanisms which I hope will gradually help change communities' beliefs."