Girls like Salimata have been able to avoid child marriage and stay in school thanks to community discussions and learning introduced by Plan International Mali.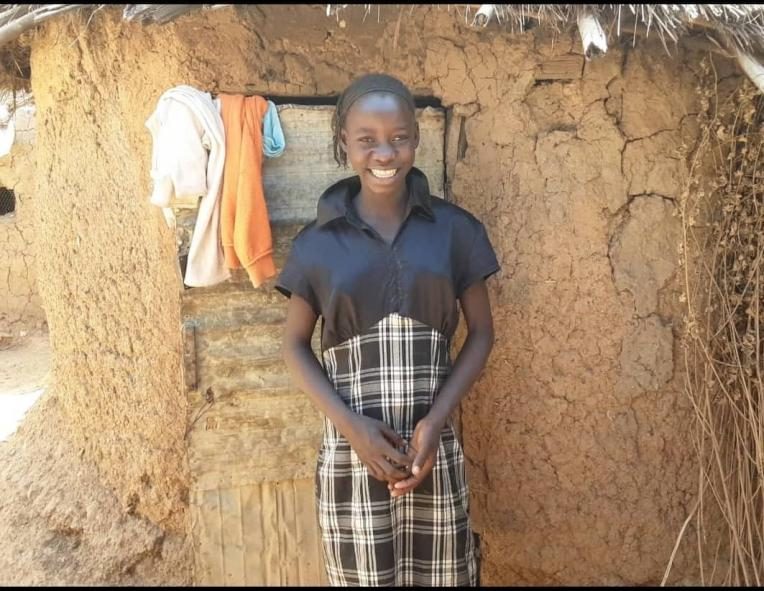 Economic insecurity is one of the main factors driving child marriage. When parents struggle to provide for their daughter, they often marry her early so they no longer have the responsibility of supporting her.
Tradition, lack of information and social pressures also play a role, especially when girls become pregnant while not married, something that is viewed very negatively in Mali.
At only 14 years old, Salimata has just escaped an early marriage. Since the death of her father, it has become complicated for her mother to provide for her children alone.
"Every day that God makes, I suffer the insults of my mother," says Salimata. "I only go out with boys according to her instead of marrying so I contribute to the family. But I am a child, I don't want to be a bride."
Faced with this situation, Salimata has become withdrawn and this is reflected in her schooling. "I am mainly against child marriage, I once exchanged with Salimata's mother and I expressed my wish to let her daughter continue her studies, her act has a lot to do with the performance and development of her daughter who is still in tears," says a director from Salimata's school.

Bringing community together to promote children's rights
Plan International is running a project to end child marriage and the practice of female genital mutilation in Mali. The project brings together community leaders, women's groups and youth associations for discussions and learning on the consequences of these harmful practices and the importance of promoting children's rights.
"Thanks to the activities I understood the importance of schooling, keeping girls at school and the consequences of the practices of excision and child marriage," said one of those involved.
Salimata's paternal aunt, a member of the village women's group, actively participates in these trainings and discussions as part of the project. Noting the despair of her niece, she decided to invite Salimata's mother to the project's awareness and information sessions. Fortunately, she understood the harmful effects of child marriage and abandoned the idea.
"I look after the wellbeing of all the children, especially the girls of the village, I am a member of the women's group but above all I am Salimata's aunt. It is my duty to look after her. I can't let any girl get married before she is mature or drop out of school," says Salimata's aunt.
Salimata has found a smile again, she is now full of hope and enthusiasm for her education. "I thank my dad's big sister for all the efforts she has made. She kept telling my mother that I am just a child and that she should leave me alone with this marriage story. The awareness sessions were the key to getting her to change her mind."