8 MARCH 2021
Out of Sight: a Report Assessing the Rights of Girls and Young Women in Jordan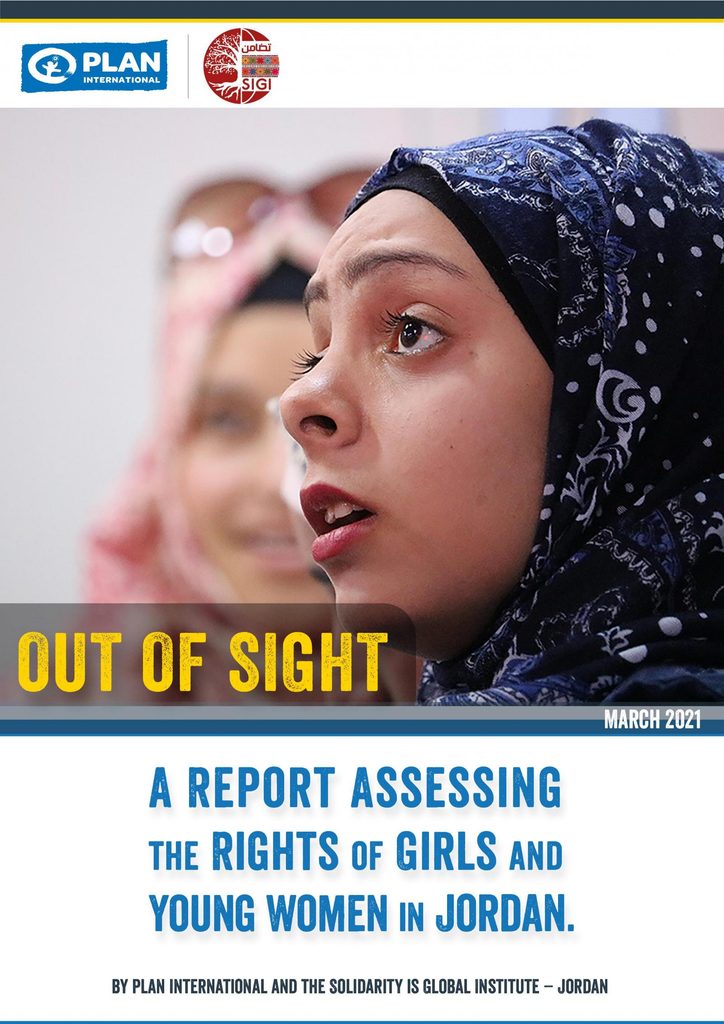 The gender rights movement in Jordan has made significant progress over the last decade in reducing discrimination, marginalisation, exclusion, and violence against women and girls.
However, prevailing challenges exist that continue to limit women and girls' participation in the economic, political, and governance spheres, and they continue to face significant levels of violence and discrimination. This is compounded by a highly conservative and patriarchal society, dominated by deeply-rooted customs, traditions, and norms that often hinder the protection of women and girls.
In 2019, Jordan ranked poorly in the Global Gender Gap Index (GGI), scoring 138 out of 153 countries and placing 6th regionally (out of 16 Arab countries). The GGI measures countries against 4 main indicators: women's economic participation, political empowerment, education, and health.
It is clear that the Syrian refugee crisis continues to place a significant strain on Jordan's resources and is impacting refugee and host communities' access to services by causing overall stress on health, education, and other public infrastructures. These challenges are now exacerbated by the socio-economic impact of the COVID-19 pandemic which further undermines the protection of adolescent girls and young women by impeding their rights.
Due to the changing environment, Plan International and the Solidarity Is Global Institute/Jordan developed this report to better highlight the status of protection of women and girls' rights in Jordan. This report assesses legal and policy implementation, gaps in gender transformative measures, as well as relevant programmes and initiatives aimed at supporting women, and proposes actions necessary to enhance their protection.
Protection from violence, Child marriage, Gender-based violence