Naima's family has suffered greatly due to the Syrian crisis. Now living in Jordan, she has begun working at a Plan International-run pre-school centre which has allowed her to dream of a better future for her children.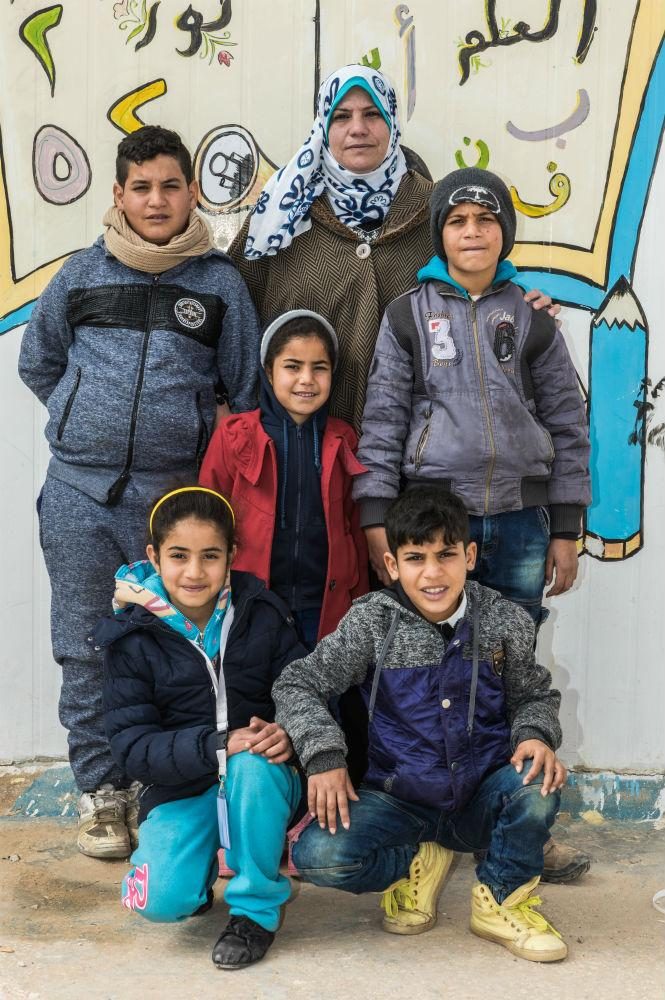 Naima, 42, dreams of a house surrounded by a garden full of flowers where her 5 children are safe.
In reality, she lives in a metal shelter in the desert-based Azraq refugee camp in Jordan which is home to around 54,000 Syrians.
Lives turned upside down by conflict
"When the civil war broke out, I saw the missiles hit houses," says Naima. "The schools were closed and it felt like the future closed in front of us."
Government troops arrested Naima's husband because someone had reported him to be against the President. She hasn't heard from him in years and doesn't know if he is alive.
Three years ago she decided to flee the country and paid a trafficker who took the family to the Jordanian border. Naima and the children walked in the desert for hours before they were found by Jordanian authorities and taken to the refugee camp.
Life at the camp was a shock to Naima. "We didn't have any water or electricity. The shelter was ice cold in the winter and so hot in the summer," she says.
Naima receives a small amount of money from the UN Refugee Agency UNHCR but it is barely enough to feed her family. "It pains me to watch my children grow up here without being able to offer them anything. I feel like a prisoner," says Naima.
Dreaming of a better future
Naima's fortunes began to turn around when she got a job at Plan International's pre-school centre in the refugee camp. Here, children can learn the numeracy and literacy skills they need when they go to school and they can also play, sing and be creative. This mix of activities brings a sense of normality to children's lives and helps them overcome any emotional distress they have experienced due to the Syrian crisis.
"It feels like I could fly. I have started to believe that I can aspire to things that are important to me and help others," Naima says.
"It was amazing when my children pointed at me and said, "Look, the teacher is our mother,"."
The income from her work has allowed Naima to install electricity in her shelter and buy a washing machine. In the future, Naima would like to see her children attend university and would like to continue working with children and return home once the war is over.
"It is difficult to sustain a dream in this camp because you only dream of safety all the time. However, dreams give me hope and help me carry on. When my daughter tells me that she wants to become a doctor I encourage her. We must always have dreams and goals."