2 AUGUST 2016
Plan International Honduras ran drought simulation exercises in Choluteca so children know how to respond in the event of a water shortage.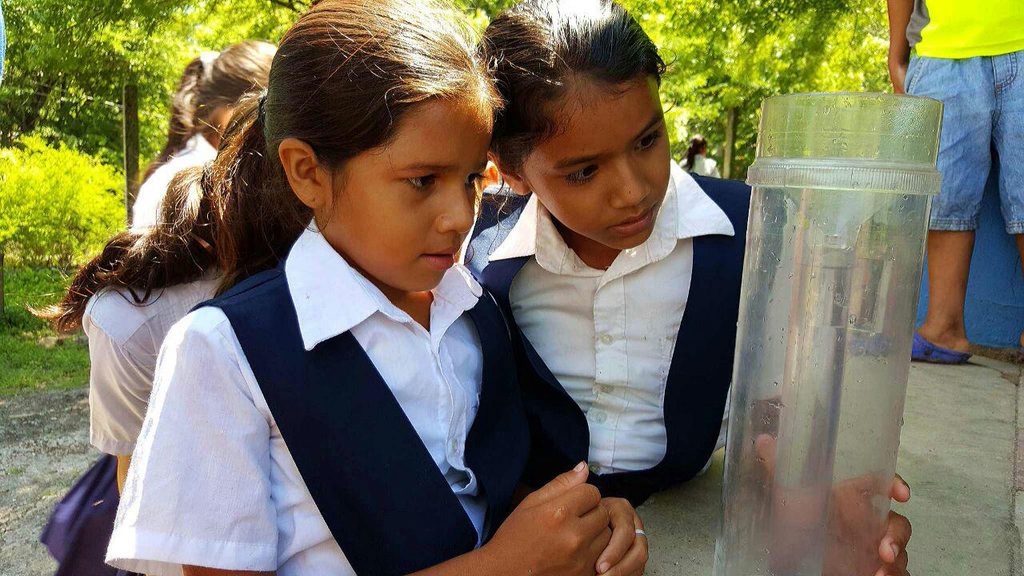 Due to geographical factors, southern Honduras is susceptible to drought. Many communities have been severely affected by the effects of drought as arid soil prevents the growth of maize and beans that provide food and an income for many people living in the region.
As a result, children have a lower amount of healthy food to eat in the coming months. In addition, droughts often leave communities without clean drinking water and affect the health of their livestock.
Among the most affected are families who make their living from small and medium-scale farming. This year the situation have become life threatening because water has become so scarce.
In response to this problem, Plan International Honduras has been running drought simulation exercises so children know what to do in the event of a drought.
The exercises contributed to the strengthening of the Municipal Emergency Committee and Local Emergency Committee so they are able to make key decisions that will reduce the impact of droughts in communities.
Emergencies, Skills and work, Disaster risk management, Water and sanitation