Ana, 17, and her family are among hundreds of thousands in Honduras who lost everything in floods caused by Hurricane Eta.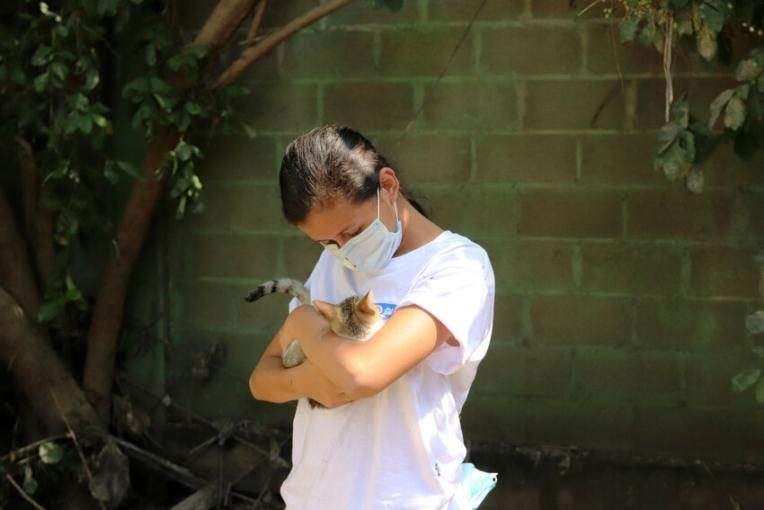 17-year-old Ana and her family are among hundreds of thousands in Honduras who lost everything in floods caused by Hurricane Eta which made landfall off the coast of Nicaragua on 3 November as a category 4 hurricane before slowly moving across Honduras and then Guatemala.
Ana had to leave behind her kittens when she fled the floods which hurt her the most
Ana was at home with her mother, brother and sister in La Lima municipality when the waters began to rise.
"Nobody was ready for this situation. It has been catastrophic, what we have experienced and been through," Ana told us, explaining how the family had to flee their home and find the highest building in the community where they took shelter on its roof.
"The water level was rising very fast and we had to use a ladder to get onto the roof. There were around 400 people trapped on the roof and that roof wasn't big enough to hold so many people. We could have fallen at any moment."

Two days trapped on a roof
Ana and her family spent two days trapped on the roof waiting for help to arrive. "At night it was freezing, it was horrible. And during the day it was extremely hot and there was no water. We were all in a panic, the water level was just 20cm away from reaching us."
"We told each other that if we drowned, at least they will find us together. And we were just waiting for the worst. Then a boat came looking for us. In that moment, I felt stronger. Like a sign of life, of hope."
The boat took Ana and her family to safety and she and her family are now sheltering in a church for people displaced by the floods. She has lost her home and all her belongings, but she is grateful that her family all survived the ordeal.
"We think our mum is a super mum. She is my father and mother."

Reaching children and families with supplies
Plan International has launched a multi-country response to Hurricanes Eta and Iota, which struck the region just two weeks after Eta causing widespread damage and severe flooding.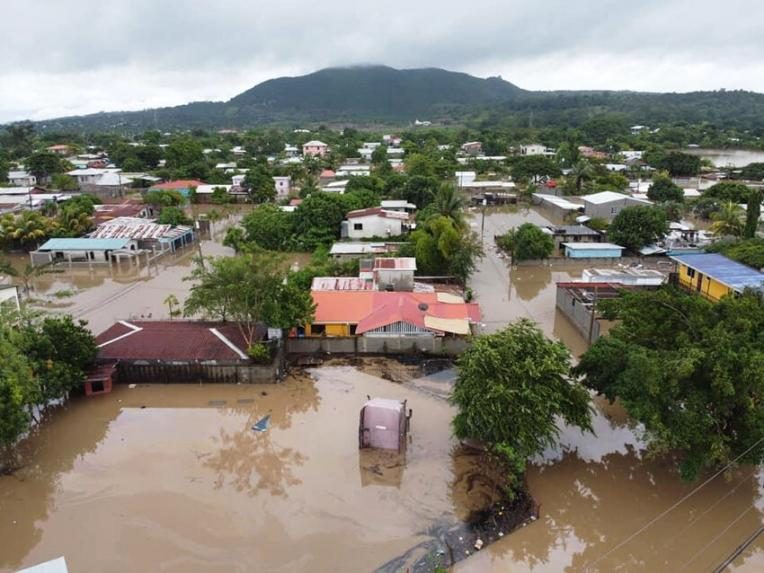 Our response teams are on the ground and urgently working to reach communities with clean water, food, child protection services, hygiene kits and supplies to prevent the spread of COVID-19.
Although struggling to recover from the experience, Ana tells us that her faith is keeping her strong.
"I remembered all the things I had done, and that my life hasn't been easy. I've been a warrior and have accomplished many things by myself. So, I said, why not this one? We have to overcome this and be strong. Be strong for my family, for myself and because someday we will get past this."