"Widespread misery" in Haiti, says young activist
"We are living in widespread misery, this affects us all," says 20-year-old Stephanie, a young Haitian activist from the Southeastern department of the country, who recently spoke in front of hundreds of people from different parts of the world in a virtual 'Girls in Crisis' event organised by Plan International.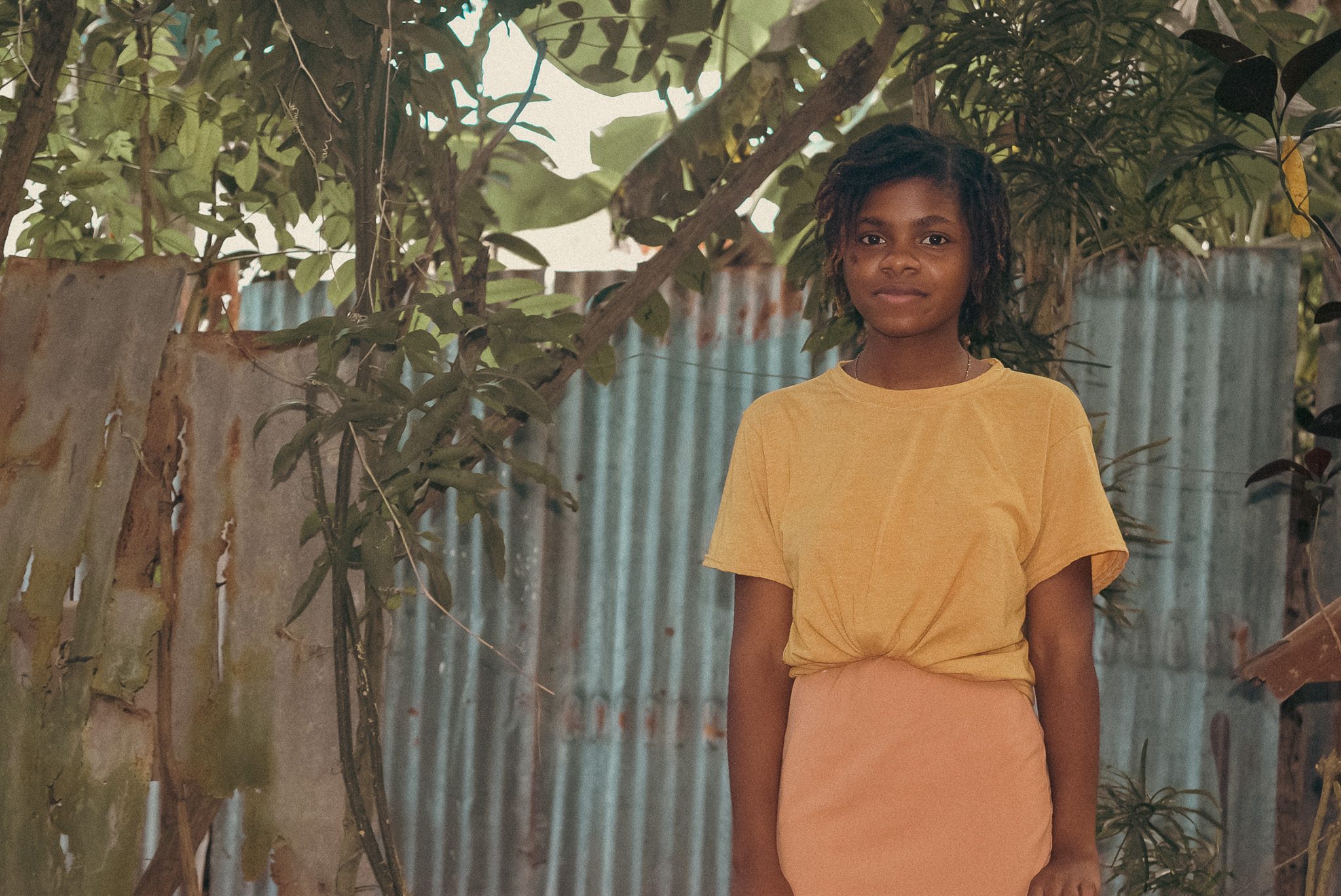 Stephanie, 20, at home in Haiti.
Stephanie says that life in Haiti is hard and it has not been easy for her to get ahead due to the volatile situation there. "Our country has been going through a period of turbulence, particularly in the last 10 years. We have had rising unemployment, inflation and a lack of opportunities for young people."
Rising cost of living hits families
The rising cost of living is reflected in the price increases of basic food items such as rice, flour, sugar and vegetable oil, which increased by more than 63% in September and by 88% in October 2022 according to a survey by the National Food Security and Nutrition Monitoring Survey (ENSSAN 2022).
This is causing devastating consequences on the population. "The other day, a child who could not go to school asked me for money to be able to eat. He told me, 'I have no home, I live on the street.' How can this be? Who would have refused to help this child, but unfortunately everyone in this country is in need," says Stephanie.
Like many others in Haiti, Stephanie also struggles to survive. She lives with her father and her 19-year-old sister. "We eat once or twice a day, and when the drought doesn't destroy our garden, we harvest what we can. Sometimes we go a day without eating. To avoid that, we will even go so far as to eat bananas before they are ripe."
Violence affects the normal development of life and the economy.
In September 2022, protests and widespread looting erupted in Haiti. Roadblocks brought the country to a standstill and armed groups seized the main fuel import terminal, blocking flows of diesel, the economy's lifeblood. This meant farmers were unable to get their crops to markets when they were open and could not plan planting cycles as they didn't know what could be sold from their harvest before it went bad.
"Farmers invest what little they have to try to rescue their crops and feed their families. People invest what little they have to sell their crops in the hope of getting a little money in return, despite the droughts and shortages, but now it is practically impossible to move on the roads in our country because they are blocked due to the demonstrations," explains Stephanie.
The country's healthcare system has also been badly impacted, with some hospitals forced to closed or cut the number of patients they can admit due to the lack of electricity or fuel to power generators. The shortages mean healthcare workers can't get to work and hospitals are struggling to procure drugs and medical supplies.
"Children are dying of diseases that are preventable. Our local hospital is not functioning well. The other day, a friend had to go there and there was not even light. An orphaned child was walking down the corridors without having been treated by the doctors," says Stephanie.
A former sponsored child with Plan International, Stephanie has taken part in many activities organised by the organisation over the years and recently joined a youth chess club where she won a competition.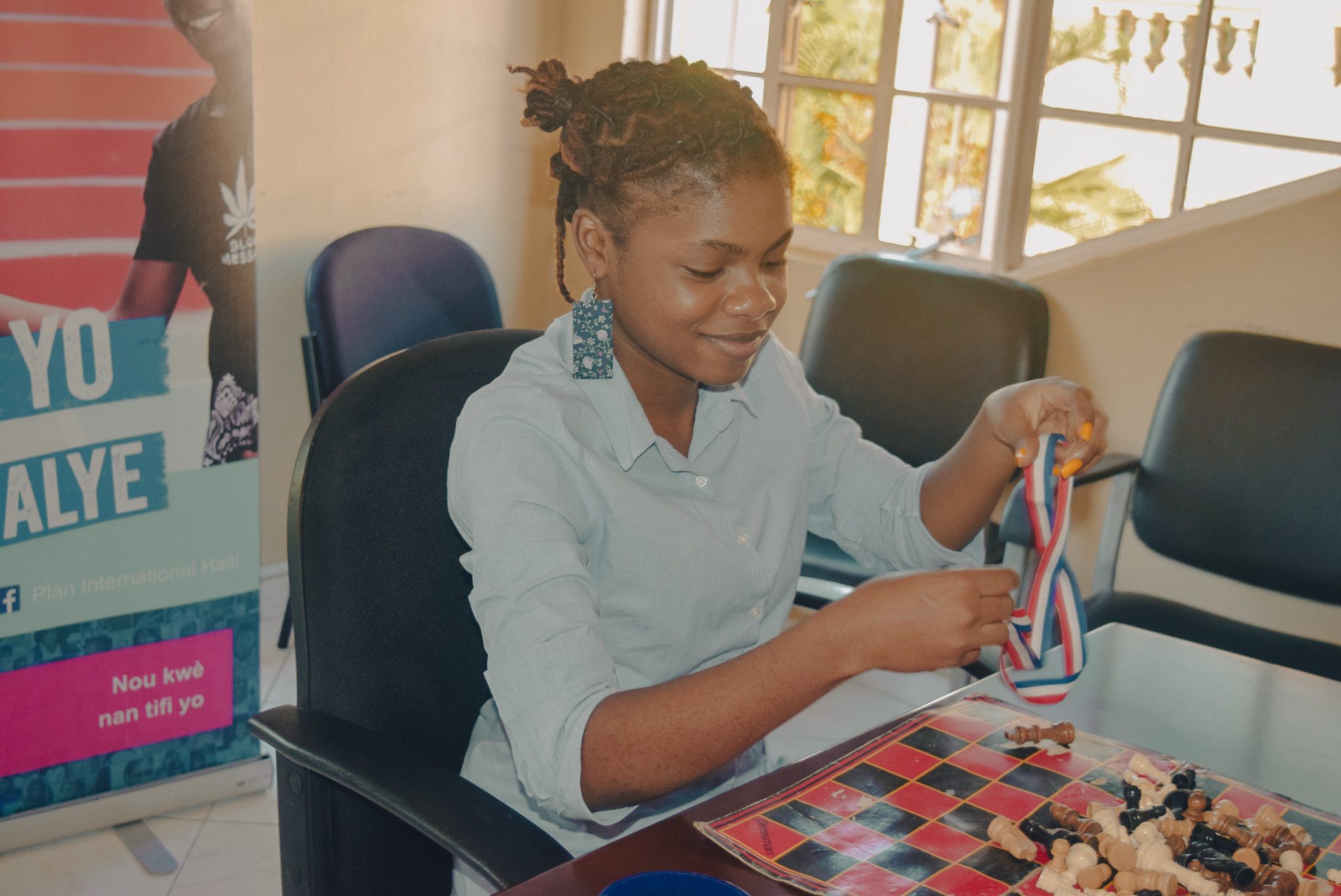 Currently learning tailoring skills, Plan International is supporting her professional growth by financing her studies. Despite this, accessing education is not easy as the security situation has forced some learning institutes to close, even though they were due to start classes in September.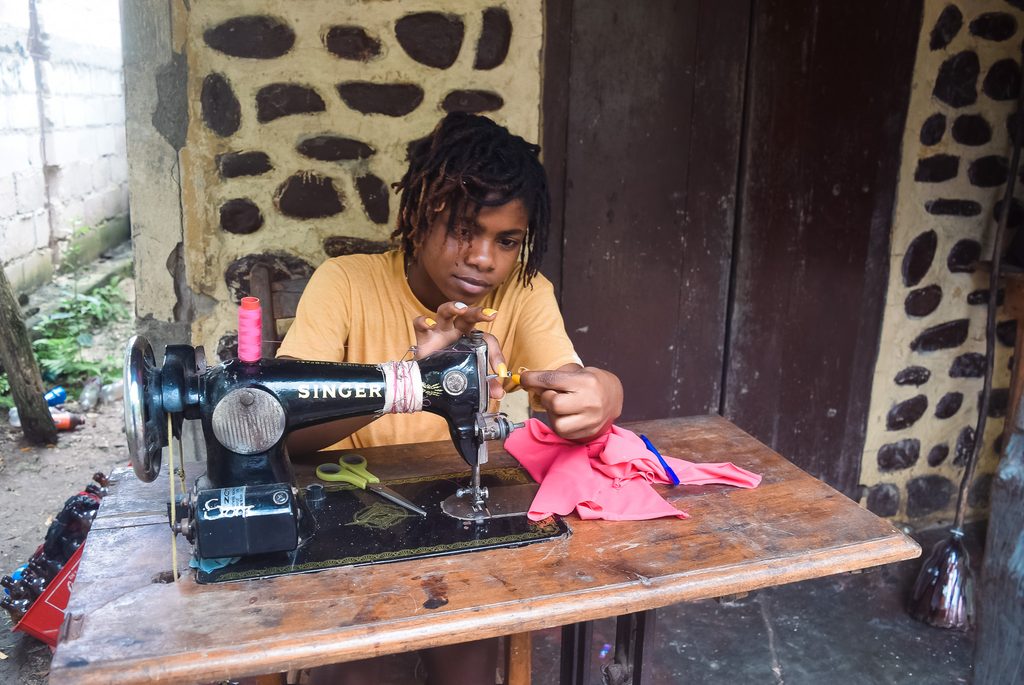 "Since I was very young I have been involved with girls' and women's advocacy and I do activities to help young people find their place in society, to integrate with their community and have their voices heard," Stephanie says. "I am always thinking about the future, I would like to start my own sewing workshop one day to provide jobs for girls like me."
Plan International's response in Haiti
Plan International launched an emergency response to the hunger crisis in Haiti in July 2022 in the southeastern department. Cash transfers were distributed to more than 2,400 families, helping them buy food and other necessities.
During 2023, we are reiterating our commitment to support families in need with the delivery of cash to 719 families in the northeast of the country. In addition, we are also holding talks and training workshops on protection, nutrition and hygiene in response to the recent cholera outbreak.
Emergencies, Skills and work, Youth empowerment, Food crisis, Livelihoods, Vocational training, Youth economic empowerment in emergencies