Children bear the brunt of hunger crisis in Haiti
Girls like Lettycia, 10, are struggling to stay safe and in school due to the crisis in Haiti. Plan International is providing support to the most vulnerable.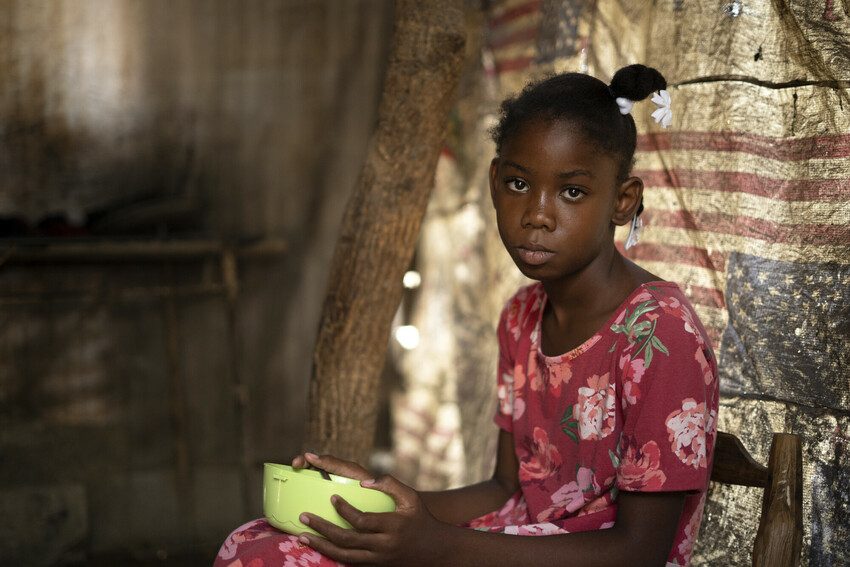 For Lettycia, a 10-year-old girl living in the South East of Haiti, the 1 hour walk to school has become increasingly difficult. "On the road, sometimes I feel sick, weak and on the verge of collapse because I am so hungry. When I get home, sometimes I find food there, sometimes I don't," she explains.
Lettycia lives in a small house together with her aunt Claire, uncle and 2 cousins, but her family no longer has enough money to buy sufficiently nutritious food due to the skyrocketing prices in Haiti. "Not eating like I used to has had an impact on my school work. When I'm hungry, I can't study and I fall asleep," she tells us.
Record inflation puts food out of reach for many
According to the World Bank, Haiti is among the top 10 countries most affected by food price inflation. The price hikes have been caused by multiple crises, including armed conflict between gangs, fuel shortages and widespread public unrest.
Inflation in Haiti has increased to 47%, up from 38% in December 2022. That has meant the price of food has increased by up to 88%, leaving many families unable to make ends meet.
Lettycia's family used to eat 3 meals a day, but now they can only afford a single family meal each day. "There are many things that have changed. We used to eat two or three meals a day, but now sometimes I go a day without eating, and when that happens, my aunt borrows money to feed us."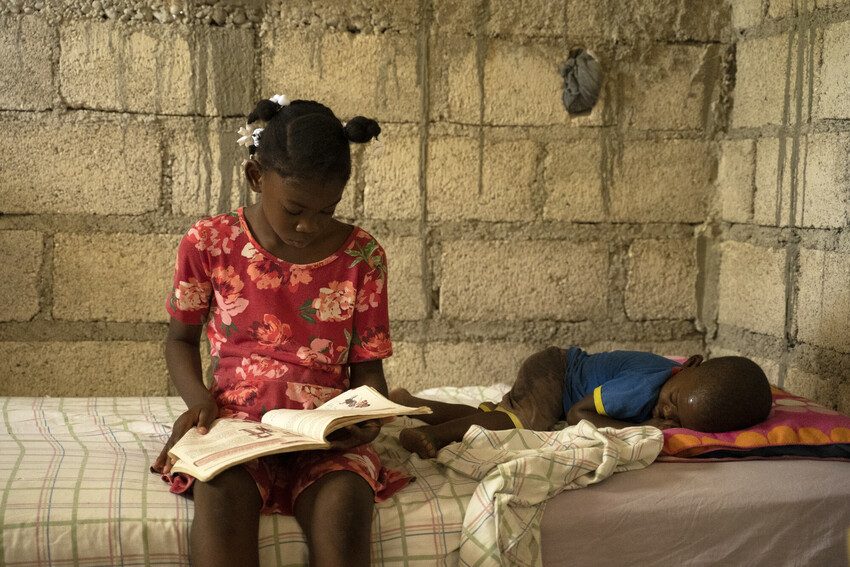 Her mother lives in the Dominican Republic and sends money to her sister to help provide for the family. "It's difficult for us because whenever my mother sends us money, my aunt has to use it to pay off our debts for the food we have already bought and eaten," Lettycia explains.
As well as her long journey to school each day, Lettycia also has to walk for an hour to collect water for the family. Girls on their own are at heightened risk of violence, something which Lettycia is well aware of.
Cash transfers save lives
Like many other families caught up in the hunger crisis in Haiti, Lettycia's family have received cash transfers from Plan International to help them survive.
"I received a cash transfer from Plan International in August 2022, when the country was in the middle of social unrest and COVID-19. The situation was really difficult for us and things were extremely expensive. We bought food with the money which supported us for about 15 days," explains Lettycia's cousin Claire who works as a market trader.
Claire has also taken part in workshops run by Plan International to learn about sexual rights and reproductive health, and was accepted onto a 6-month training programme to learn how to support pregnant girls and children in her region.
"Plan International's assistance has put a smile on the faces of those who have been affected by this crisis. This enables them to keep going and not give up," says Claire who wants to become a doctor so she can take care of her family if they get sick.