2023/01/23
Mireille's family has been profoundly affected by the multiple crises leading to desperate food shortages. However, cash transfers from Plan International have helped her feed her family.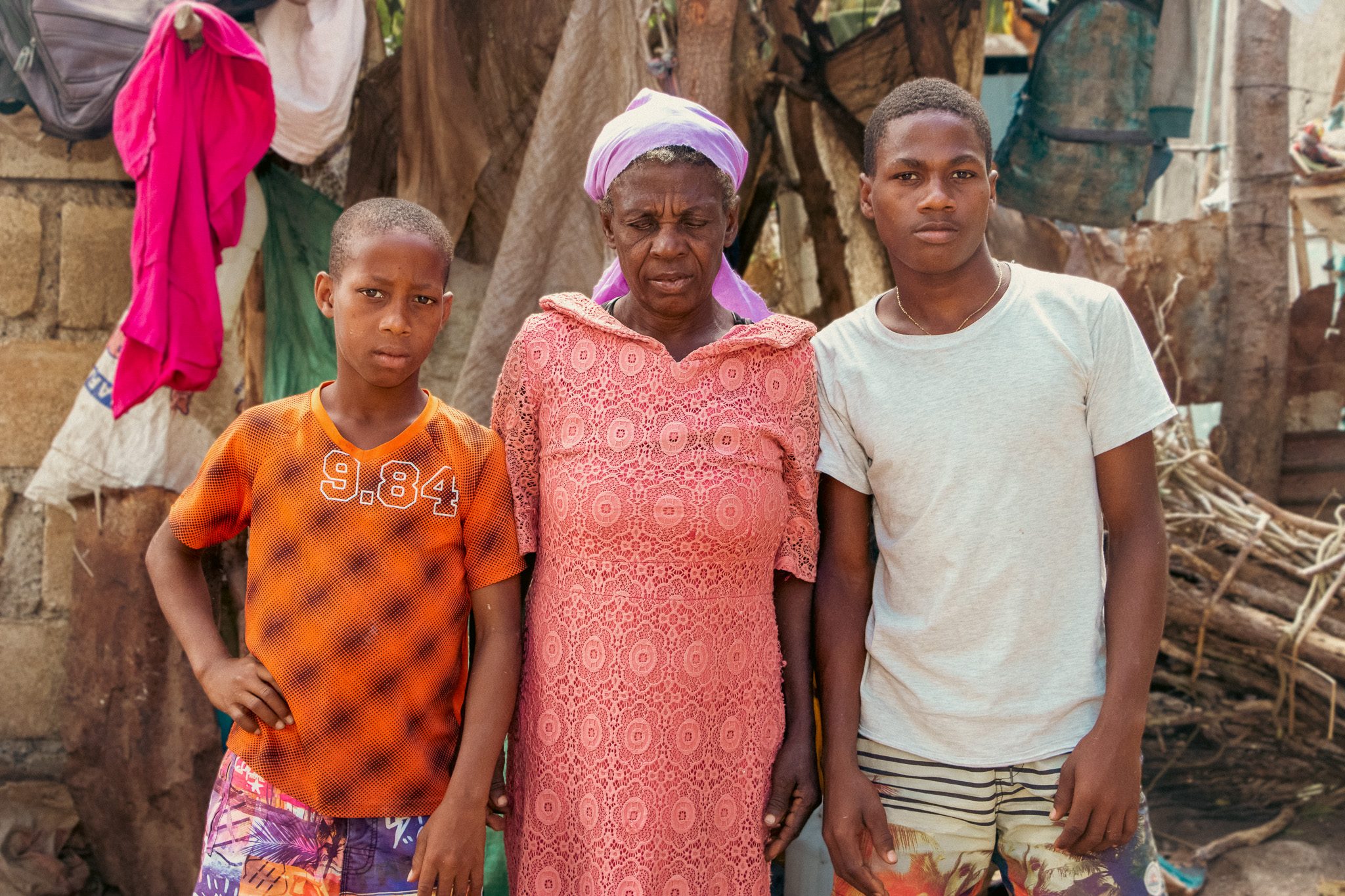 As the hunger crisis in Haiti continues to spiral out of control, the country is facing an unprecedented crisis, which is likely to get worse over the coming months. Armed gangs have taken control of ports and roads, cutting communities off from both the farms that feed them and essential humanitarian aid. In the past year, food and fuel prices have skyrocketed.
50-year-old Mireille says she has reached breaking point. She lives with her sons aged 12 and 17 in the southeast department and after recently losing her sight, has no way to earn an income. "I cry because the children are young and I have no one to help me. I have nowhere to go."
According to the latest Mortality, Morbidity, and Service Utilisation Survey, approximately 4% of the Haitian population over the age of 5 has some type of disability. This is in addition to the 4.7 million people, nearly half of the population, who are experiencing high levels of acute food insecurity.
Days without food
Mireille says she lives from day to day. She occasionally receives help from a friend, but now she too has nothing left and is struggling. "When I can't find anything to eat, my children and I sleep on empty stomachs. This situation can last 2 to 3 days because we have nothing and no one."
Relying on donations to survive, Mireille's husband died a few years ago. She has grown-up daughters who live in Port-au-Prince, but she has lost contact with them. "When I don't have anything to give the boys, they drive me crazy by saying, mum look at the misery we are in. I have no hope left."
The emergency situation in Haiti has been ongoing since last year and is getting worse due to the blockades and nationwide demonstrations, making it more difficult for people to earn an income. Mireille's dilapidated home is rented and she is often unable to pay her rent, so her landlord wants her to leave.
"The house is not mine, it belongs to someone who helps me with the rent. Now the owner wants to throw me out. I would like to have my own house so I can leave the one we are in, because it is not ours," explains Mireille.
Cash transfers for vulnerable families
Mireille recently received a cash transfer from Plan International. With the money, she was able to pay her outstanding debts and, most importantly of all, buy enough food to last her family for a few weeks.
"This morning my children ate cooked rice with sauce, and this afternoon we will eat the same. Sometimes we eat meat if our situation allows it," says Mireille. "I still have something left from the provisions I bought. When we don't have much we eat only once during the day, but while I have the provisions we will eat twice a day."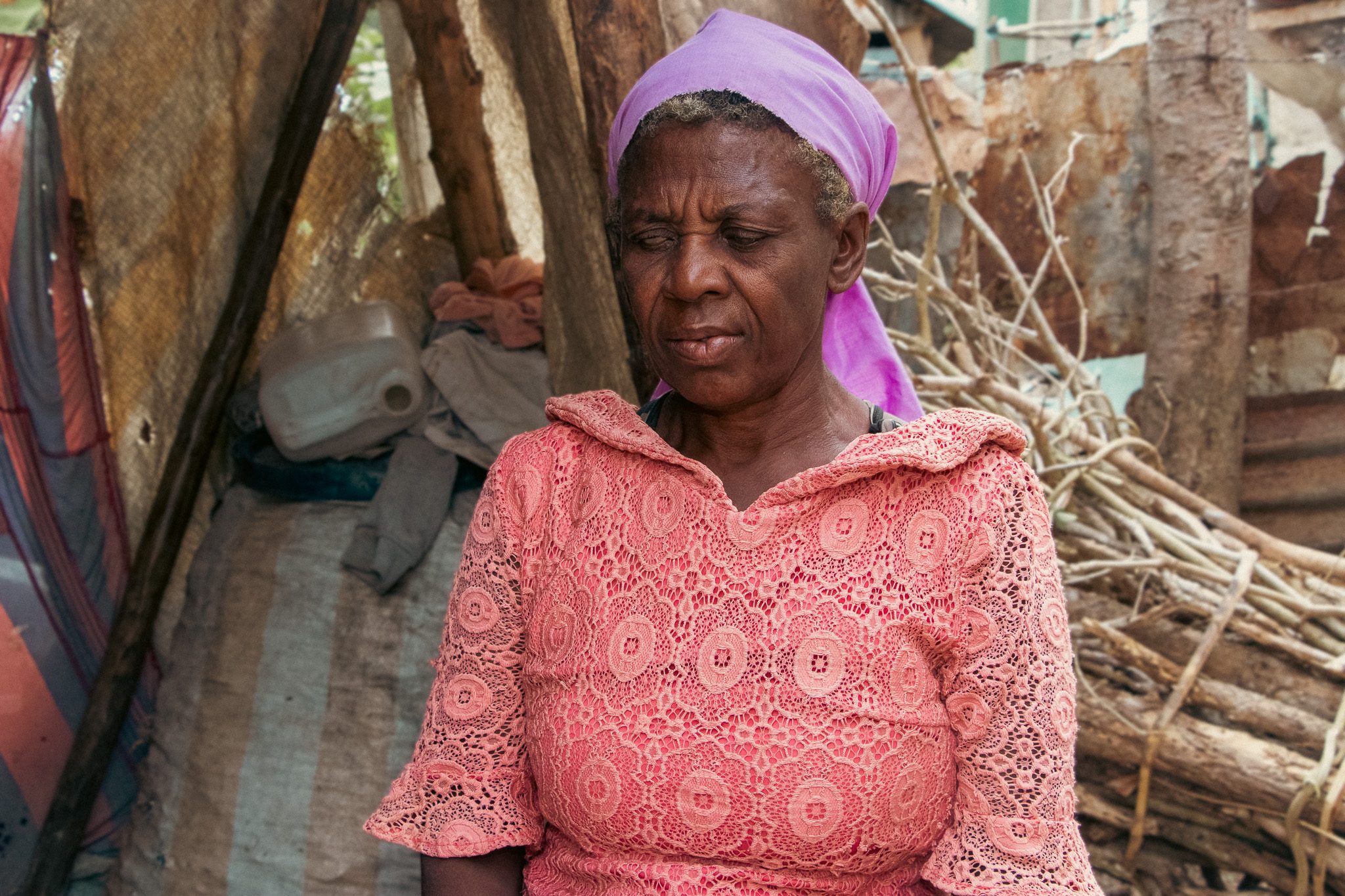 Plan International's emergency response to the hunger crisis in Haiti is ongoing, and so far more than 2,500 people have received cash transfers to buy vital food supplies. In addition, we hold talks on nutrition, gender awareness and protection in the communities we work in.
"I don't know how hard it is for other people, but for me and my children it is extremely difficult. The previous year it was the same. I say thank you very much to Plan International for the support, as this money has allowed me to feed my children," concludes Mireille.
Emergencies, Cash and voucher assistance, Food crisis