Haiti's economic crisis puts children's education at risk
As Haiti descends deeper into economic crisis and growing violence, the government has postponed the start of the new school term by a month. The new school start date is now set for 3 October, interrupting more than 4 million children's learning and increasing the risk of students dropping out of school early.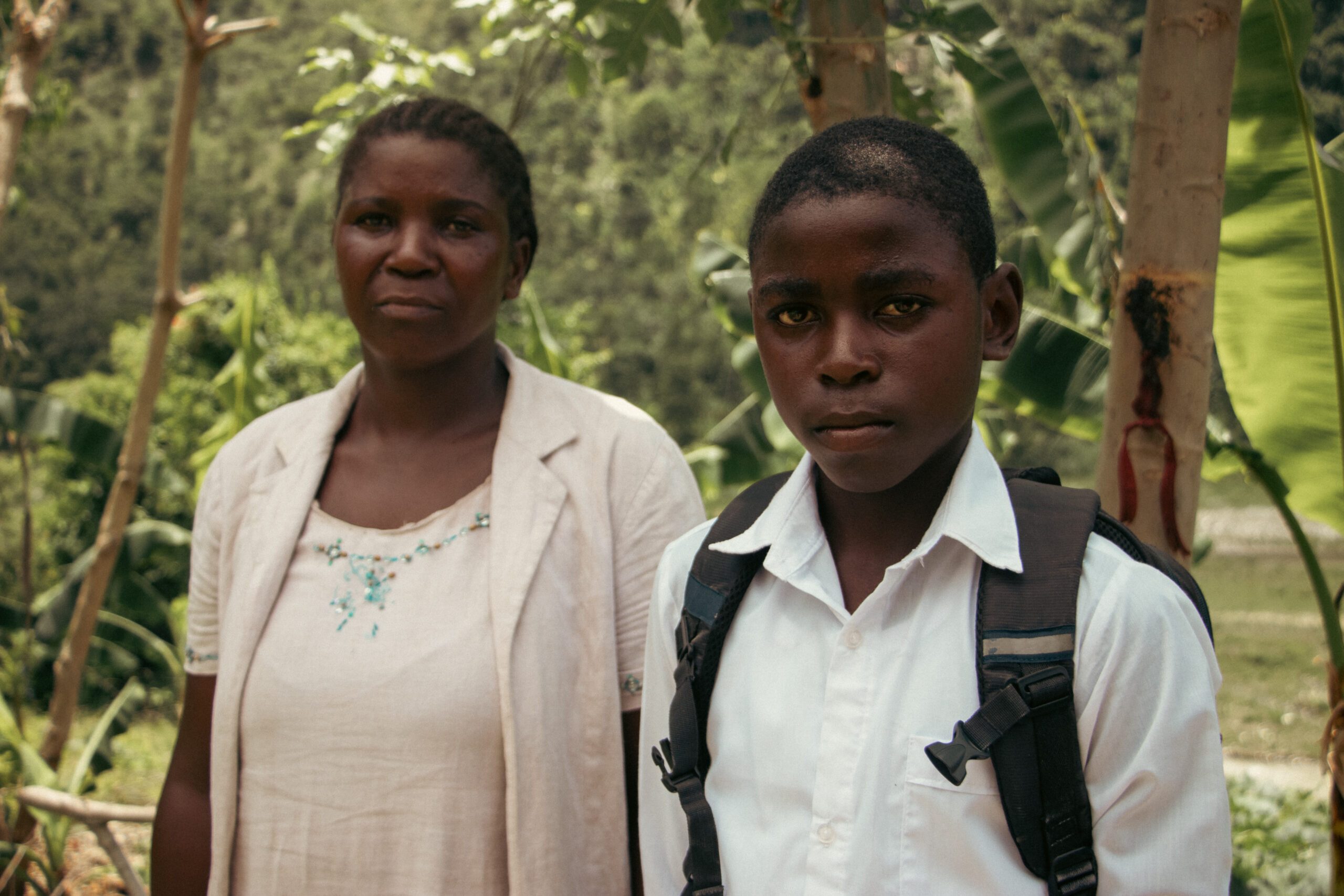 14-year-old Oldsen and his mother Denise
The high cost of living in Haiti is making life difficult for millions of people, who have been struggling to deal with insecurity, inflation and fuel shortages, all of which have made travel difficult and cast doubt over the start of school. As the prices of basic necessities continue to rise, so does that of school supplies.
Rising costs hit children's education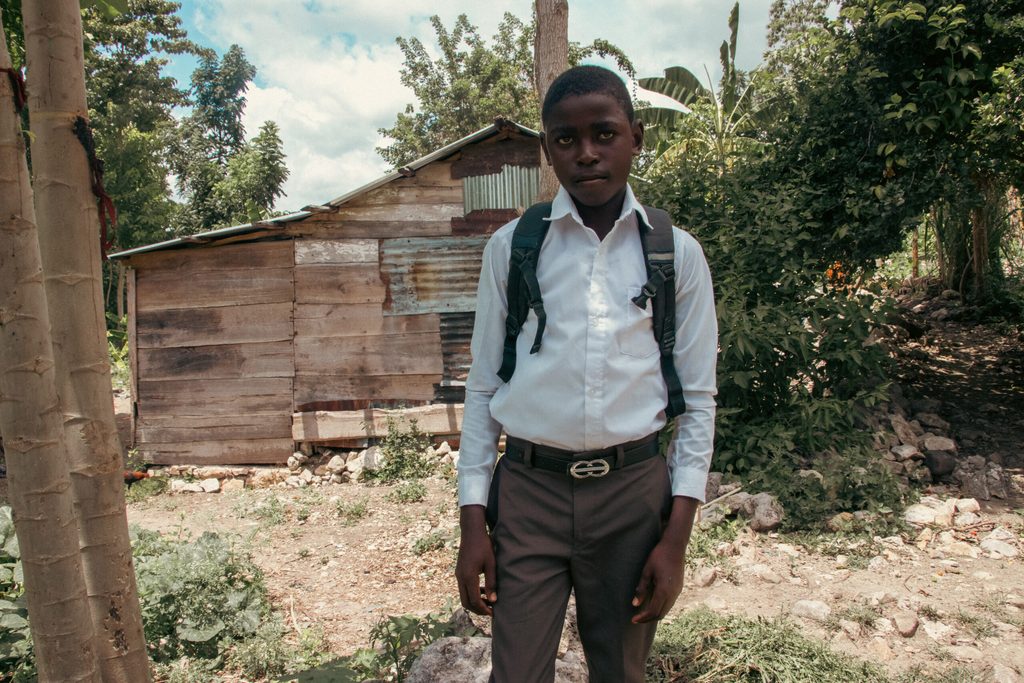 Oldsen, 14, and his mother Denise live in Haiti's South-East. Depending on their circumstances, the pair barely manage to eat once a day. Denise is worried about how she will be able to afford to pay for her son's education when the school term does eventually start. "We will have to make other sacrifices, I have a chicken and a goat I can sell to pay for his schooling," she tells us.
Haiti is an extremely fragile state, vulnerable to natural and human-induced hazards. It is also the poorest country in Latin America and the Caribbean, with almost 77% of its citizens living with less than €2 a day and at least 60% of them being unemployed or under-employed.
The high costs are not the only obstacles standing in the way of Oldsen's education. To get to school, Oldsen has to walk for nearly 2 hours, crossing a number of rivers on his journey which during Haiti's 2 rainy seasons, often become treacherous.
"When the river rises it becomes very deep and dangerous, on those days he doesn't go to school. During heavy rains, the teachers also sends them home," explains Denise, adding that regardless of the challenges they face, her son will continue with his studies.
Cash transfers for struggling families
With 4.9 million (43% of the population) without enough to eat in the country, Plan International has launched an emergency response to support families in need. Denise recently received a cash transfer from the organisation to help her buy food and pay for other basic necessities.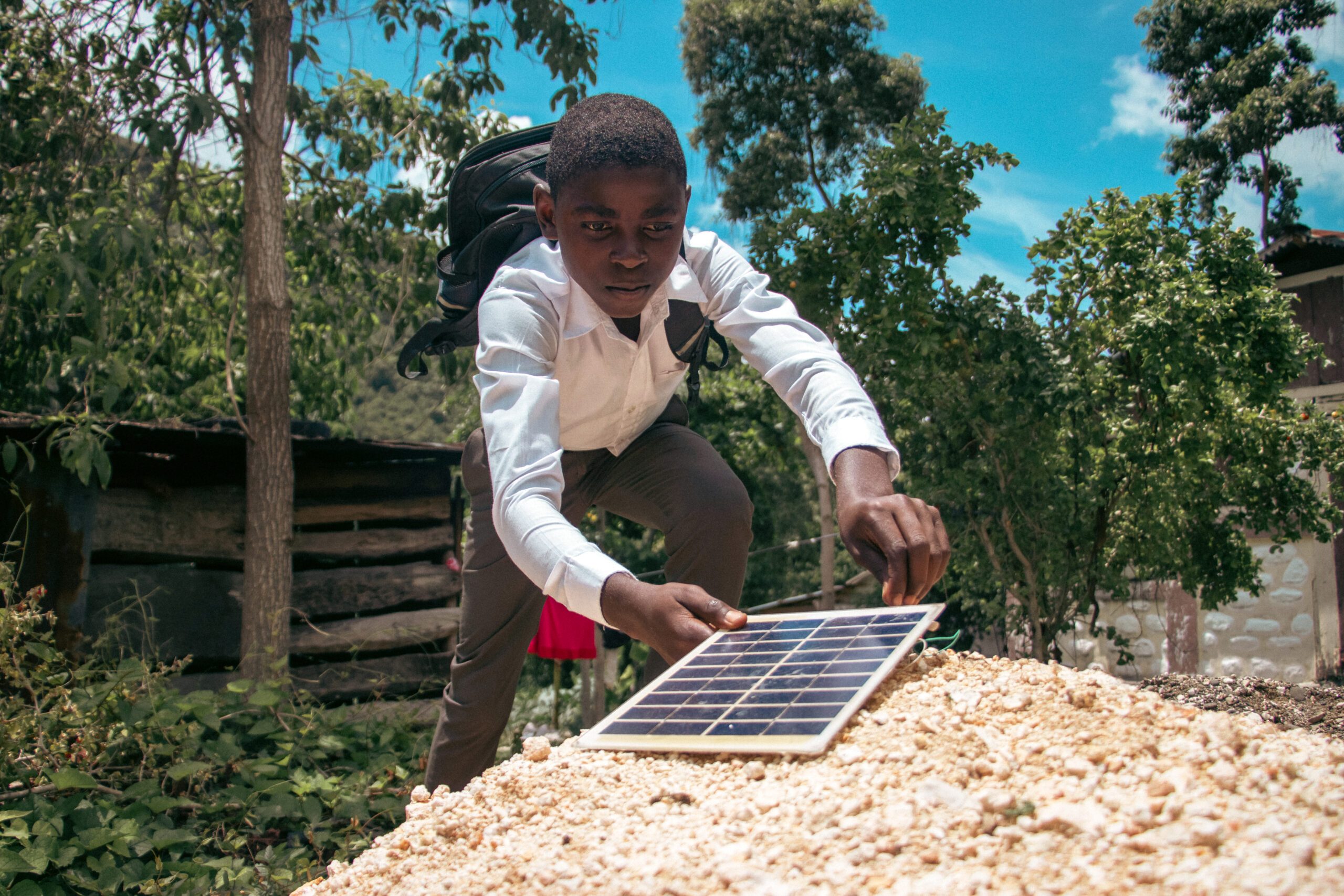 "After Plan International gave the money to my family, I have been able to eat well," Oldsen tells us. He hopes become an electrician in the future, and shows us how he practices his skills using the things he finds around the house: "I usually connect the wires of small batteries by identifying the positive and negative poles. If you know where they are, you can make a bulb light up."
As we say goodbye, and wish the family well for the future, we hope that when the schools do eventually open next month, Oldsen is able to return to the classroom and can one day achieve his ambition.
Education, Emergencies, Cash and voucher assistance, Education in emergencies, Food crisis, Out-of-school children