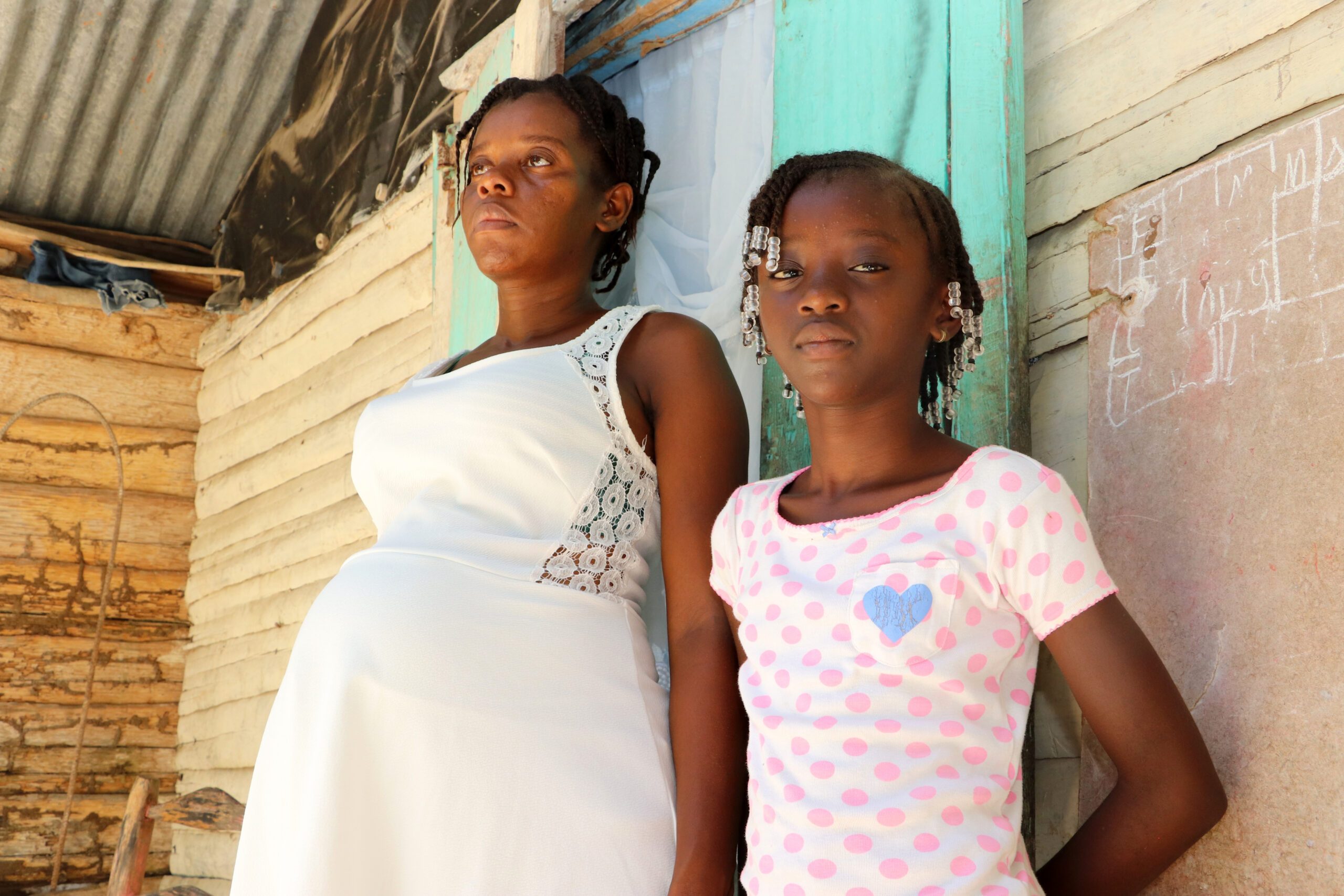 10-year-old Marie Michaelle is looking forward to the start of new school term on 5 September, but for her mother China, it's a source of worry. The hunger crisis which is affecting 4.9 million (43% of the population)[1] in Haiti means that families are struggling to cover the costs of their children's education.
Marie Michaelle lives with her parents in the south-east department. Her mother China, 33, is pregnant so there will soon be four in the family, which is causing more anxiety. Her father is a day labourer who finds work here and there, but sometimes he can go for an entire month without getting any work.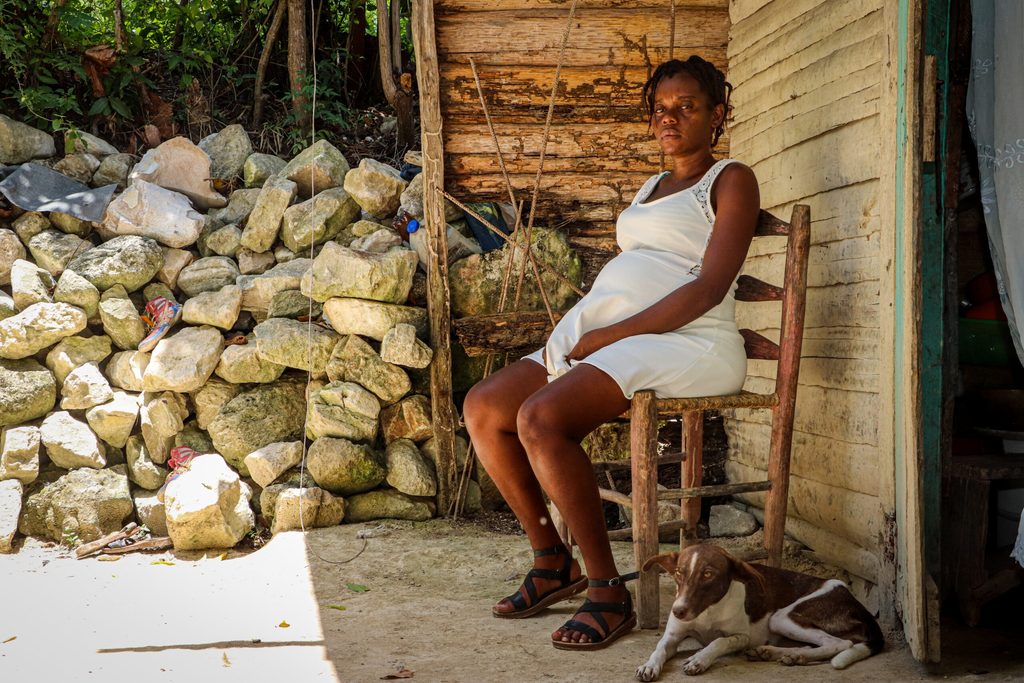 "We used to sell food from our house that we managed to harvest from our garden, it has been a year since the business went bankrupt due to a motorcycle accident my husband had. Now, when we can't buy enough food, we eat what we grow," China explains.
The family live in a small shack with timber walls and corrugated iron roof. Marie Michaelle proudly shows us her collection of schoolbooks neatly laid out on the bed. Her mother tells us that her daughter will be using her old bag and she has not been able to buy her any school shoes yet.
Although it takes Marie Michaelle around an hour to walk to school, she is not put off by the long journey and is eager to learn. "Despite the distance and the state of the road, I don't get very tired. I like going to school, my favorite class is Creole Language, I like the stories they share. When I am not in school, I study at home in order to catch up on certain classes."
China tells us that financing her daughter's schooling is not easy, especially when there is not enough food at home. "Sometimes school is very difficult to pay for, especially when you are in debt. You take out a loan to pay for school. The whole country is suffering because of the drought. When there is no rain, people cannot plant or harvest."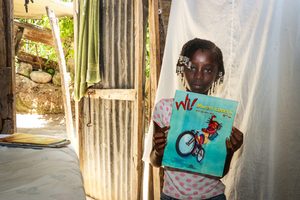 The prolonged drought and erosion of soil due to deforestation over many decades has rendered a lot of agricultural land in Haiti unproductive and unworkable. Reduced harvests, soaring inflation and a hike in fuel prices has reduced the purchasing power of many households, making basics like food, unaffordable.
China admits there have been times when the family hasn't been able to eat for two or three days at a time, putting her and her unborn baby at greater risk of complications during pregnancy and birth. Many infant and young child deaths are the result of the poor nutritional health of their mothers.
Plan International is responding to the hunger crisis in Haiti with the provision of cash transfer to families in crisis, including China and her family.
"The first thing I did after receiving the money was go to the market and buy food for my daughter. I bought corn, rice, milk, plantains. I can say that since I had no food at home, I didn't have any hope of getting money, so I am very grateful," says China.
With Plan International's support, Marie Michaelle will hopefully have a brighter future. She tells us she would like to become a professional singer. "I think my parents will guide me in my singing career, and if I don't do well, I would like to be a pastry chef. I think my mother will always be there to support me."