Plan International Ghana, in collaboration with the Ghana Education Service, has provided a 3-day intensive training course for junior high school teachers in the Volta and Oti regions.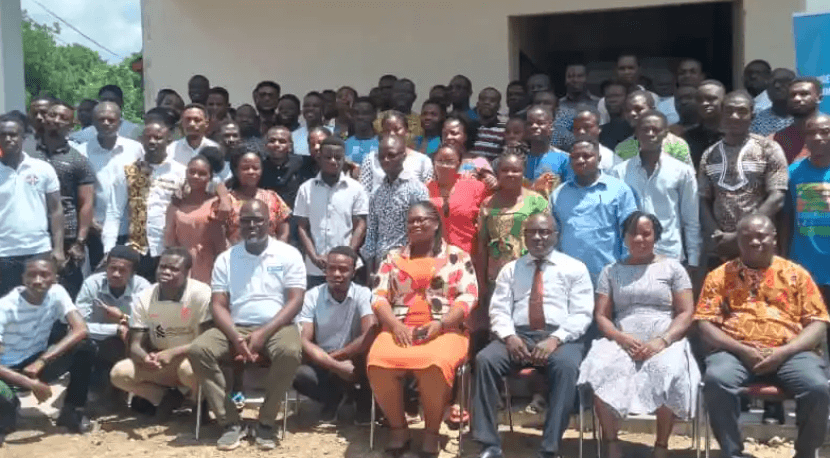 A total of 135 mathematics, science and English language teachers participated in the training which was held in Ho to improve their skills by Plan International Ghana and the Ghana Educational Service.
Mr Alfred Dzikunoo, Programmes Coordinator at Plan International Ghana's Southern Programme Influencing and Impact Area said reports from the West Africa Examination Council regarding the Basic Education Certificate Examination indicated that children had weaknesses, especially in mathematics, science, and English language.
The report, he said, also recommended some measures that could be taken to address the situation, leading to the organisation of the workshop to equip teachers with new skills to enhance their delivery in the classroom for better results.
Focus on gender
Mr. Dzikunoo said one of Plan International Ghana's objectives was to promote quality education with a focus on gender-responsive teaching, in line with Sustainable Development Goals 4 and 5 on quality education and gender equality. He urged the participants to create the necessary gender-responsive environment needed to create learning environments for all learners to benefit from classroom activities.
Mr Francis Mensah Vidzro, Training Officer, Volta Regional Education Directorate, commended Plan International Ghana for the programme and its efforts in improving quality education in the region. He said the performance of the region in mathematics, science and English language over the years was on the decline and commended the organisers of the workshop for the efforts to arrest the trend.
Mr Vidzro, who was also the team lead of facilitators on the programme, said the training would help update the skills and knowledge of the participants on new teaching methods and strategies. He said building the capacity of teachers to improve their delivery in the classroom was paramount to supporting children to excel in their final examinations and get better schools for placement.
New skills for teachers
Madam Gifty Bella Apedo, a mathematics teacher at a junior high school in the Oti region, thanked Plan International Ghana for organising the training to update their skills to deliver quality teaching to the children.
She said getting students to understand some concepts was challenging, but the training had exposed her to various techniques that help her delivery of difficult topics.
Madam Benedicta Danso Quarshie, an integrated science teacher, said she had learnt new methods that would help make the subject appealing to her children.
The participants were taken through topics such as:
Updated teaching methods and strategies
Effective classroom management techniques
Use of technology in teaching
Creating a positive learning environment
Inclusive education
Creating learning and development lesson plans
Using teaching aids.