A Plan International Ghana-led project to support thousands of young people to gain skills, get jobs and set up businesses has come to an end after 3 years.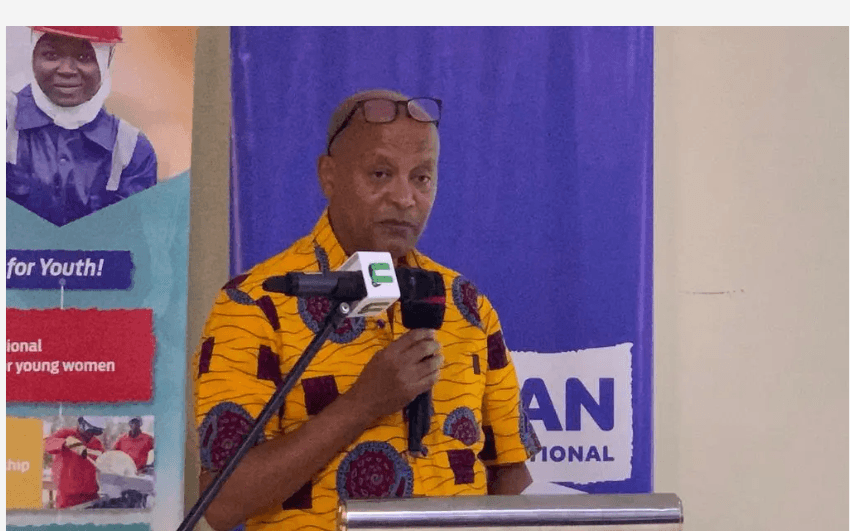 The 3-year Pathways for Sustainable Employment for Women and Youth in Ghana (PASEWAY) Project, which was facilitated by Plan International Ghana has ended, but there are calls for it to be extended.
In 2019, Plan International Ghana and Plan International Germany began implementing the PASEWAY Project alongside local partner organisations Youth Opportunity and Transformation in Africa, Vocational Training for Females and Regional Advisory Information and Network System with funding from the German Federal Ministry for Economic Cooperation and Development.
Good jobs and business opportunities
The project supported young people aged 15-35 to gain the skills needed to get good jobs or start their own businesses in the Greater Accra Region, Tamale Metropolitan Areas and the Ashanti Region.
Mr Solomon Tesfamariam, Country Director of Plan International Ghana, in an address at a project close-out meeting in Accra on Wednesday said, "Youth unemployment had been a major socio-economic problem in most African countries, of which Ghana was no exception."
He stated that the project contributed to increasing formal youth employment in the hospitality and construction sectors and that over 1,800 young women and over 2,400 young men received both soft and technical skills training.
"Over 50% of the youth who have completed internships have secured formal employment. The project recognised that both the hospitality and construction sectors have suffered from the effects of COVID-19 with limited formal employment opportunities," he stated.
Businesses formally registered
Mr. Tesfamariam also said young people had been supported with various start-up tools or packages to help them establish their businesses, adding that youth-led micro businesses in the informal sector were formally registered.
He said, "Over 500 micro-enterprises were supported to register their businesses. Owners of these micro-enterprises have confirmed this has established business credibility and created a brand identity for their businesses which has improved their access to contracts from both government and private entities, he added.
The Country Director congratulated the project participants for taking advantage of the opportunities offered to improve their skills, acquire certification and register their small businesses to prepare themselves for the future. He said: "I advise to look forward to the future with hope and dedication and the sky would be your limit. It is a great opportunity to meet all of you to deliberate on the successes of the project, share the lessons learnt over the period to inform future strategies of implementing projects of similar nature for improved results."