National project to get children back to school launched
23 February 2023
A nationwide project to support 70,000 out-of-school children to return to education has been launched, with Plan International Ghana among the implementing partners.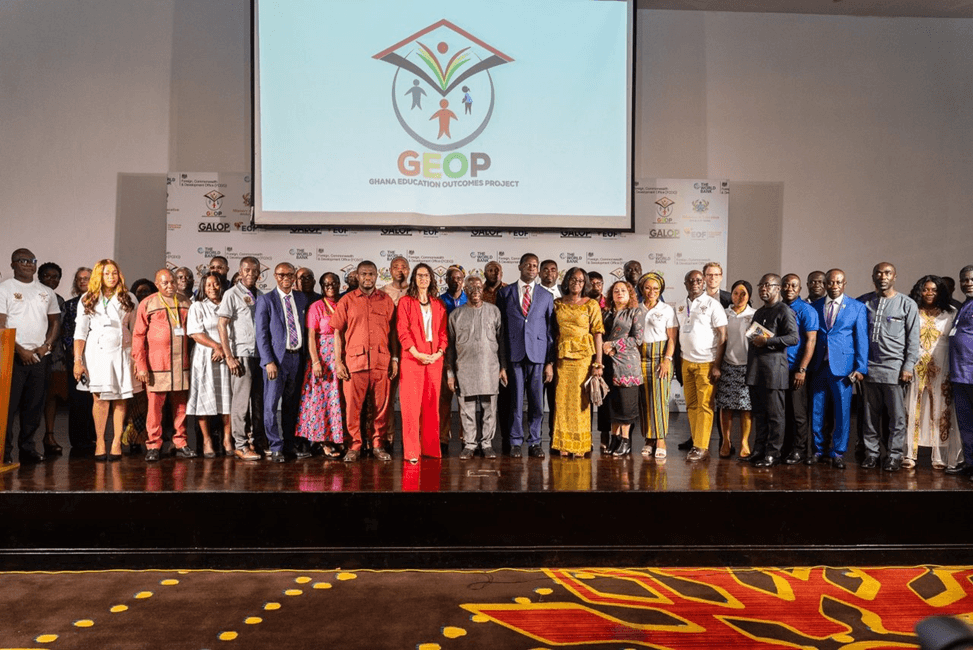 Stakeholders at the event to launch the education project.
The Ministry of Education officially launched the Ghana Education Outcomes Project (GEOP) fund on 22 February 2023.
An event to mark the launch brought together key stakeholders in the education sector and the donors of the project including the Ghana Education Service, the World Bank, Foreign Commonwealth Development Organisation (FCDO) and development partners.
Plan International Ghana is one of the service providers implementing the project in the Bono East, North East and the Savannah regions of Ghana.
Children return to education
The project will support 70,000 out-of-school children to return to education as well as improving over 600 schools in 29 districts across the country. To make education equitable for all children, the government has partnered with the FCDO to improve the quality of education in Ghana and strengthen accountability.
Mr. Yaw Osafo Marfo, A Senior Presidential Advisor present at the event said, "These 70,000, children will be taken through a robust accelerated learning programme to acquire basic literacy and numeracy skills." He explained that Ghana has made significant gains in the education sector and was hopeful the project would go a long way to boost education development in the country.
Plan International's role
As part of the wider project, Plan International Ghana will support children in 22 districts across Ghana. By working in areas where we already have a positive presence and reputation, we can leverage existing partnerships and relationships to increase out impact for children and communities.
We will use innovative methods to ensure children are able to learn irrespective of COVID-19 restrictions and will support children with disabilities and those from low-income households.
Education, Out-of-school children