Plan International Ghana provides resources for special schools
10 August 2022
<br>Plan International Ghana has provided teaching and learning resources for 3 special schools in the Upper West Region.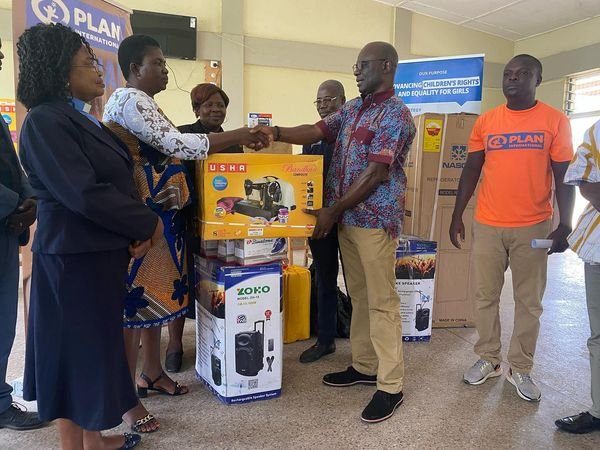 Learning materials being donated by Plan International.
Plan International has provided large quantities of equipment to 3 special schools in Upper West Region.
The items include books, stationary, projectors, maps, scales, digital voice recorders, magnifiers, braille embossers, braille translation software, games, speech generators, sewing equipment, radios and fridges. The combined value of the equipment provided is over GH¢285,000 (€31,100).
Children with disabilities ofen neglected
Speaking at a ceremony at one of the schools to hand over the items, Mr. Asum Kwarteng, Head of Programme and Influencing at Plan International Ghana observed that children with disabilities were mostly neglected in terms of formal education in society.
"The government should demonstrate that commitment by allocating more resources to that sector, but unfortunately less than 1% of the educational budget is allocated to that special area", he said.
Mr. Asum Kwarteng also indicated that his research indicated that less than 3% of children with disabilities received any form of education in Ghana while the rest were denied access to education due to issues of culture.
All children must be included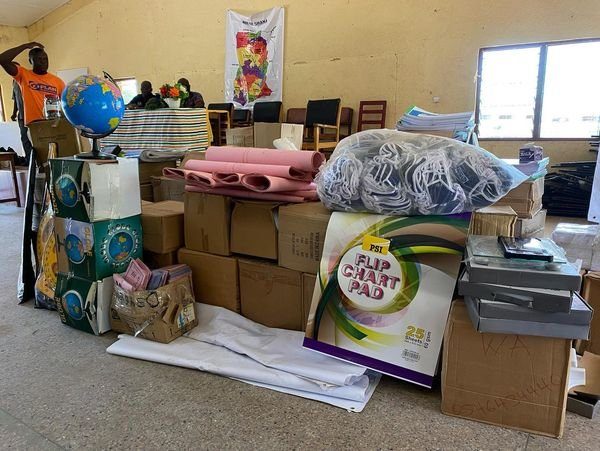 He condemned that attitude towards children with disabilities and called on the government, families, traditional authorities, and society to take the welfare, interest, and education of those children very seriously by proving the necessary support and encouragement for them.
That, he said, would enable the country to harness everybody's potential, "Bearing in mind that we have signed up to the SDGs" which require member states not to leave anyone behind their development efforts.