Girls in Crisis: Venezuelan girls' voices from the migration
2 June 2021
Read the executive summary of the "Adolescent Girls in Crisis: Voices from the Venezuelan Migration in Colombia, Ecuador and Peru".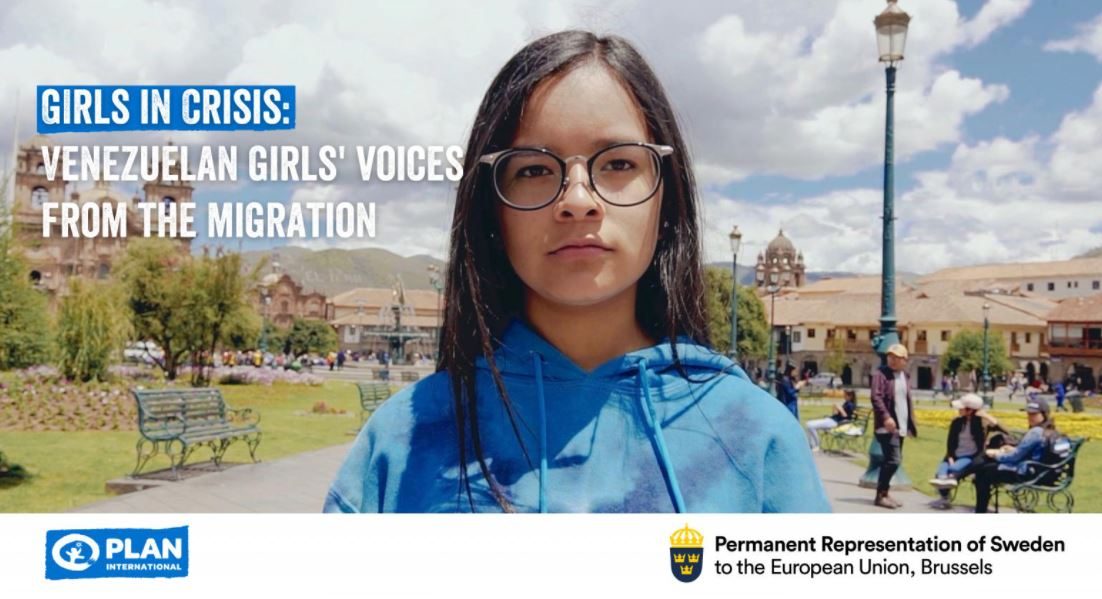 The Venezuelan Crisis
Venezuela faces a severe crisis which has forced 5.6 million Venezuelans to leave their country. Colombia, Ecuador and Peru are among the states that have welcomed most displaced Venezuelans. This crisis has been particularly affecting displaced girls, adolescents and women. They are at risk of sexual and other forms of gender-based violence, labour and sexual exploitation and they often lack access to basic health, sexual and reproductive health, education, jobs and housing services. After the start of the pandemic, the situation has worsened even more. Decision-makers, civil society and journalists need a better understanding and evidence-based data on the reality of displaced Venezuelans.
The event
On 21 June 2021, the EU Office of Plan International and the Permanent Representation of Sweden to the European Union organised a virtual event that shared exclusive insights on our research on "Girls in Crisis: Venezuelan Girl's Voices from the Migration". The research presents the needs, risks and expectations of Venezuelan refugee and migrant girls and young women in Colombia, Ecuador and Peru, all with one goal: amplify their voices and their perception of life under the crisis.
Thank you to our speakers, panellists and attendees that joined the discussion!
Executive summary available
Adolescent Girls in Crisis: Voices from the Venezuelan Migration in Colombia, Ecuador and Peru
Emergencies, Protection from violence, Child protection in emergencies