Tannia is a volunteer and former sponsored child who feels fulfilled supporting people to discover and strengthen their skills.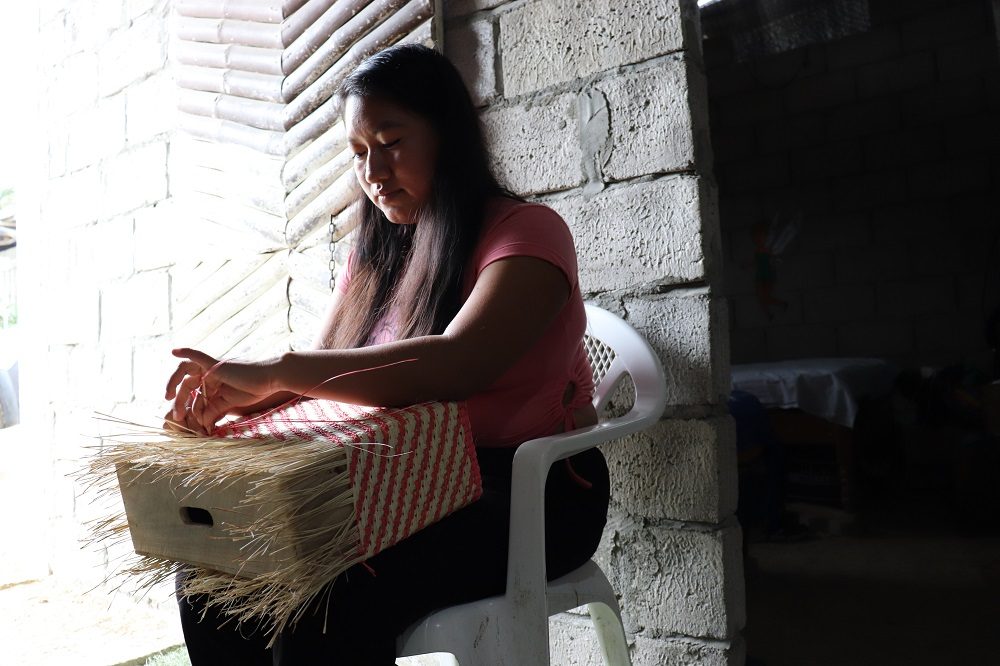 From the toquilla straw capital in Ecuador, 28-year-old Tannia tells us how she develops her entrepreneurial side. In this community, it is very common to see people handling toquilla straws.
Sponsorship and leadership are life-changing
She happily recalls being a sponsored child with Plan International when she was 10 years old. "I remember the theatre and integration activities that taught me to be strong and happy," she says.
When she turned 18, she became a Plan International volunteer. She says, "I decided to be a volunteer because my goal is to be involved in social activities at my community."
Working with youngsters has allowed her to discover her potential as a facilitator. Furthermore, she feels fulfilled supporting women and men to discover and strengthen their skills. In 2018, she was awarded for her performance as a community volunteer. "I won that award while I was working and studying simultaneously. I proved to myself that I can achieve anything," says Tannia.
Female empowerment
"I have participated in many workshops about self-esteem and life projects."
Tannia says that thanks to her training in female economic empowerment delivered by Plan International, she learned how to fix household appliances.
Later, she decided to participate in a contest on entrepreneurial ideas. She put in practice what she learned and won seed funding that helped her acquire materials to start her own business. She began to create and market products such as hats, purses, moneyboxes and home decorations, with everything made from toquilla straw. Moreover, she has participated in artisanal fairs in other provinces.
At her home, we see an optimistic young woman who puts a lot of effort into her job, where she exhibits and sells her own handmade products. She sells onsite and online through social media. Her job allows her to organise her time and take care of her children as well.
Tannia is an example of persistence and learning. She says she feels privileged to be able to do what brings her joy. As the former vice president of her community, Tannia claims, "Us women shouldn't have limits. We have to stop thinking that we can't do something."
In her community she carries out activities that involve children's protection and motivates women to be part of the decision-making processes for the development of their communities. As a volunteer, Tannia has helped to bring multiple projects and entrepreneurial training sessions to her community.
She sees herself as a woman of challenges, she mentions that she has had to work very hard to reach her goals. She aspires her business to grow and sell her products nationally and internationally.
"Women can face challenges, otherwise we wouldn't know how far we can go. I am a leader, an entrepreneur, and I am sure that I will get far because I believe in me."
Skills and work, Youth empowerment, Activism, girls' leadership, Livelihoods