The role of fathers in parenting for gender equality
Fabian, father of 3, talks about the skills he learnt in a Plan International-run positive parenting workshop and the effect it has had on his role as a father.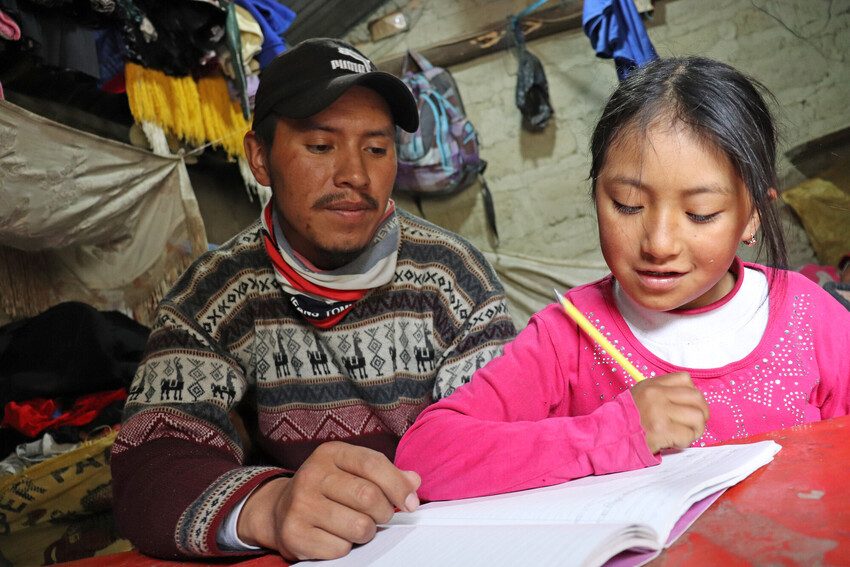 "My daughters like to play with their dolls, create new hairstyles for them, bathe them and make them little clothes, and I play with them," says Fabián, father of 3 girls under the age of 10.
Parenting and workshops
Unlike a lot of fathers in Ecuador, Fabián takes an active role in parenting after joining a series of workshops run by Plan International to learn positive parenting skills for all situations. The courses are based on practical techniques and aim to improve communication and build healthy family relationships.
According to a study conducted in 2021 by Plan International, only 2% of fathers know what their children do in their free time. In Cotopaxi, 54% of fathers spent less than one hour a day with their families.
It's half past seven in the morning when Fabián arrives in the city of Latacunga in Cotopaxi province to take part in a parenting workshop. It's an hour before the session starts, so we take advantage of the space and sit down to talk.
Fabián shares that his home is two and a half hours from the city. Describing his village, his eyes sparkle with joy. "I live in a community located in the Sigchos canton. It's a beautiful, quiet place. Our main activity is agriculture, we all farm the land there and we have animals. Although it is in the high part of the Andean Sierra, it has a good climate with plenty of sunshine all year round."
Motivated to learn
Fabián explains that he first heard about Plan International six years ago when he took part in an early childhood workshop. After joining a number of different workshops held by the organisation, his community chose him to become a volunteer in recognition of his commitment, drive and motivation to learn.
Volunteering has helped Fabián grow as a person and he has learnt new knowledge about the importance of child safety. With the support of the organisation, Fabián studied for his certification in integrated child development care. "Being a volunteer is a commitment to the whole community, especially to the children who are sponsored by Plan International," he says.
We continue to talk while we make coffees to brace us against the chilly weather in Cotopaxi which has a tundra climate and is cold all year round. When asked what he likes most about the workshops in his community, Fabián says that they provide him with valuable guidance on how he can best support his children.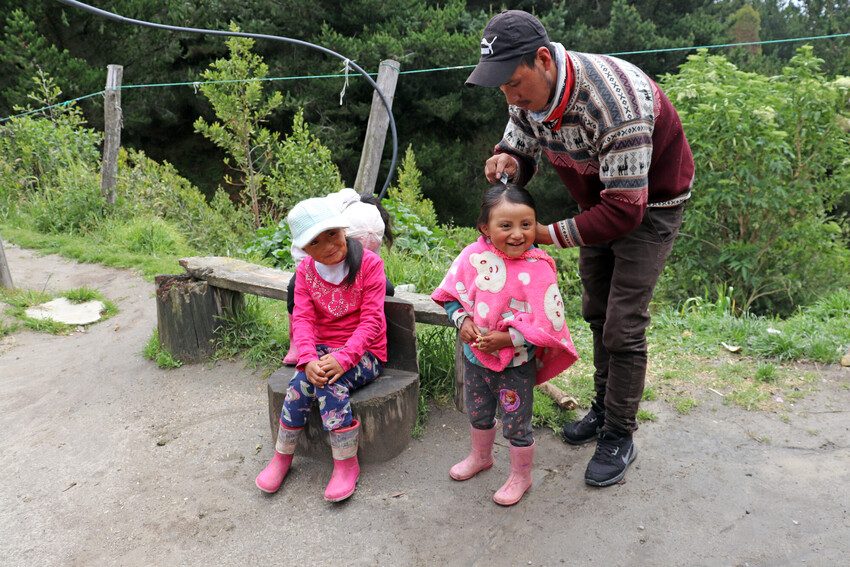 "When my daughters were younger, along with my wife, we taught them the importance of always getting ready to go to school. We make breakfast together, I help them brush their hair and make sure that they have all the school supplies they need," explains Fabián. "I also learnt the importance of taking an active interest in their education and help them do their homework, because education is very important."
A father's role
As the workshop participants start to arrive, Fabián concludes our conversation about fatherhood with this insight. "The most important thing for me was realising that I can directly influence my daughter's education. I want to be a father who supports and commits to parenting, so that they continue to grow in a safe environment and believe in their dreams. That's why I play with them, take care of the household chores and continue attending these training sessions."
With the workshop now underway, Vinicio Cifuentes, who manages Plan International's office in Cotopaxi, addresses the attendees: "The main challenge to achieving positive parenting is to break the gender stereotypes that are internalised in fathers, who see themselves as providers, who go out to work and consider women as the being solely in charge of caring for their children and the home."
Now a role model in his community and an advocate for the importance of fathers getting involved in the care of their children and families, Fabián is fully involved in his daughter's upbringing, equally dividing the household chores between himself and his wife.
Fabián is also trying to increase his income so he is better able to support his daughter's education. "I would like to fulfill my dreams with honey bee ventures, guinea pig breeding, and community tourism," he says.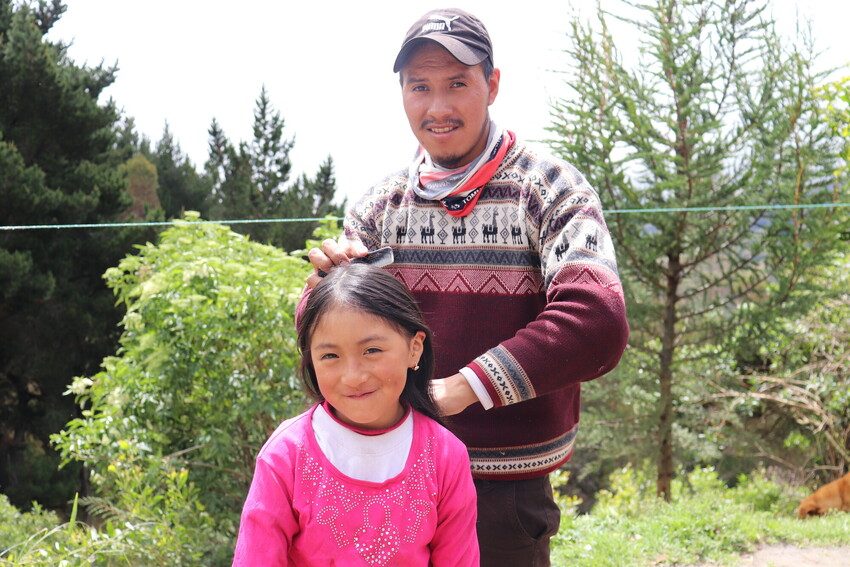 ---
Early childhood development, Early learning, Parenting