Young activist champions sexual rights
Majoie, 19, is on a quest to raise awareness and share her knowledge of sexual and reproductive health with other girls, boys and young people from her community.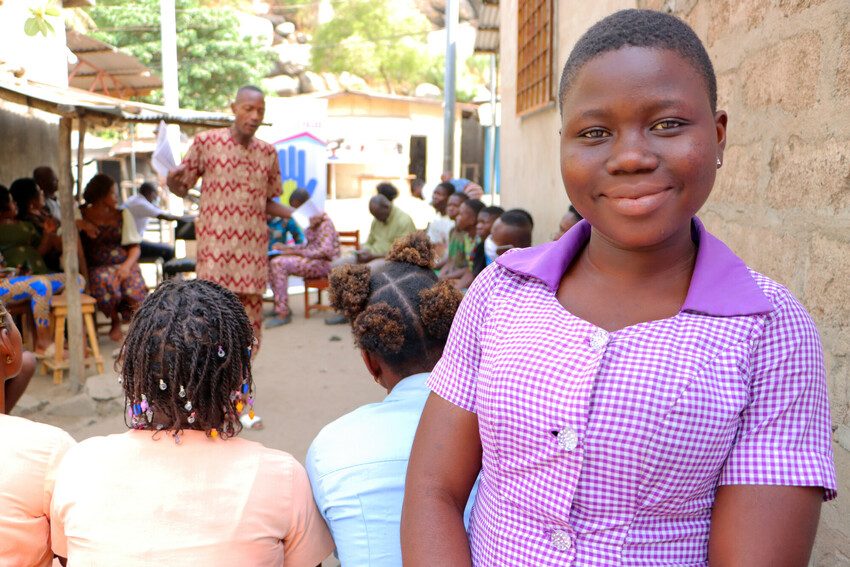 "Girls and boys need information and knowledge so they can manage their sexual and reproductive lives if parents are not yet ready to discuss this with their children. The authorities should get involved and support the educational talks by the Plan for Girls project and extend them to all the communities. This will allow many more girls and boys to complete their education so that they can help with the development of their communities," advocates Majoie.
Sexual and reproductive health and rights education
Nineteen-year-old Majoie is a committed sexual and reproductive health activist and is making good progress in her quest to inform and share her knowledge with other girls, boys and young people from her community.
Majoie joined Plan International's Plan for Girls project to learn more about her sexual and reproductive health and rights.
Majoie takes part in educational talks organised by the project at the sewing workshop in the city of Dassa-Zoumè where she is an apprentice seamstress. Her level of knowledge about sexual health, pregnancy prevention and sexually transmitted diseases has improved thanks to these discussions.
"I like to take part in the talks. Our teachers gives us information on personal hygiene, practices and methods for a responsible sexual life, menstrual health management and sexually transmitted diseases such as HIV," she says.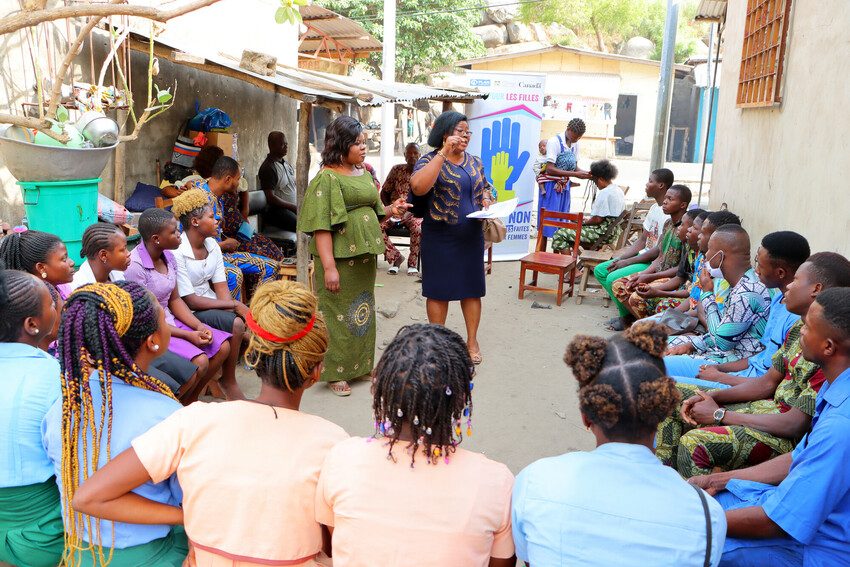 Awareness raising initiatives and sharing knowledge
Keen to pass on the knowledge she has learnt and help prevent other girls in her community from falling pregnant early, Majoie decided to raise awareness and share her the information she has learnt about a healthy and responsible sexual life with her friends and family.
"Majoie has changed since attending the Plan for Girls project talks. She spontaneously takes on awareness raising initiatives and develops them successfully. I appreciate her ability to engage and share her knowledge with her friends," says her employer at the sewing workshop.
She continues, "We believe that education is key for girls to shape their own futures so every month, educational talks are held at the sewing workshop for around 30 apprentices – both girls and boys. The talks are led by the workshop managers and facilitated by instructors who have been trained by the project."
Unreliable sexual health information
When she became a teenager, Majoie had wanted to know more about her changing body, relationships, sex and how to prevent pregnancies. She'd had so many questions, but these were taboo subjects that her parents did not want to discuss with her and her brothers.
Majoie shared little bits of information with her friends, but it often came from unreliable sources and was not usually accurate. "When the girls get together, each of us shares our experiences on topics related to sexuality, especially on contraceptive methods. Often, it is the information given by older girls that is considered to be true," says Majoie.
Lack of information on sexual and reproductive health has many unwanted consequences for girls, such as early pregnancies that can prevent them from completing their education or securing decent employment.
"Before the Plan for Girls talks, we recorded many dropouts or resignations of our apprentices because of early and unwanted pregnancies. This is why I encourage my trainees to take part in the lessons in order to acquire knowledge and have reliable information on sexual and reproductive health. It also helps them to develop responsible sexual behaviours," explains one of the workshop managers.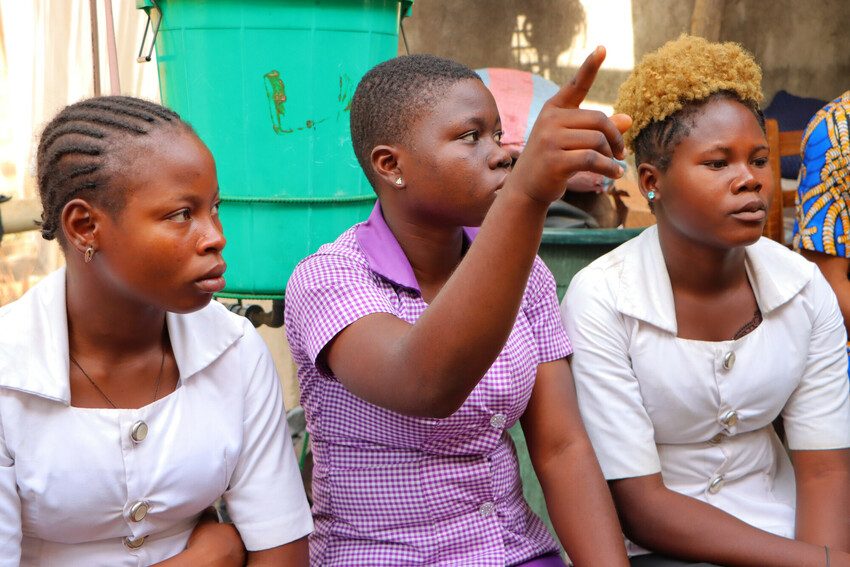 Educational talks
Plan International's Plan for Girls project in Benin is being implemented in 60 villages across 4 communes in Collines Department. The five-year girl-led initiative funded by Global Affairs Canada is piloting a new approach to develop and implement a package of interventions with and for adolescent girls and young women that addresses the persistent challenges to the realisation of their rights and wellbeing.
The educational talks have so far reached nearly 4,000 apprentices – 82% of whom are young women. With an increased knowledge about their sexual and reproductive health, young people are able to navigate sexual relationships with reliable information on how to protect themselves from unwanted pregnancies and sexually transmitted infections.
Sexual and reproductive health and rights, Sexual and reproductive health services