Supporting girls to campaign for equality in education
The Impact-Elle project, inspired by Plan International's Girl Power initiative in Benin, supports girls to take control of their futures through education and the knowledge needed to protect themselves and their communities against pregnancy, early marriage and discrimination.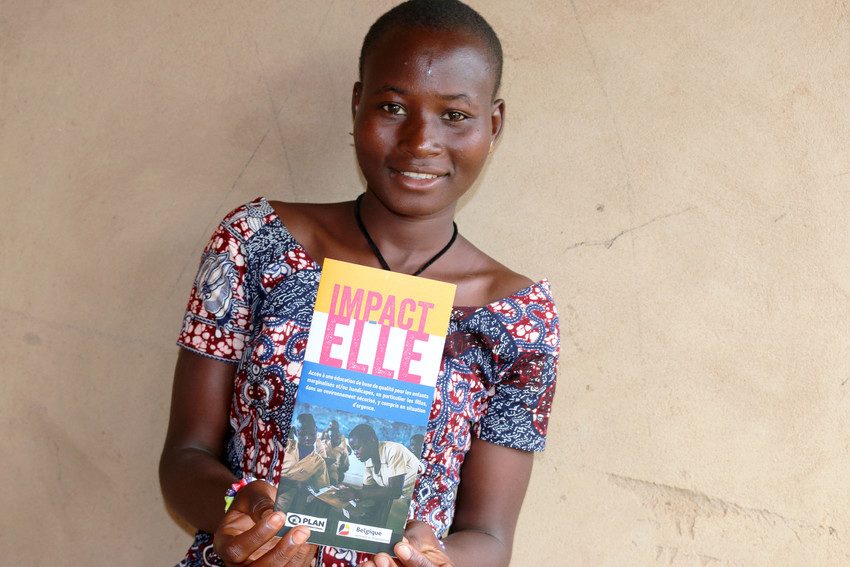 Girls and young women in Benin want to be treated with the same respect as boys, to continue their education and to flourish. Tradition, customs and poverty drive them out of school too early and propel them into traditional gender roles at a young age. But when given the opportunity to develop their potential, Beninese girls can make great strides.
The Impact-Elle project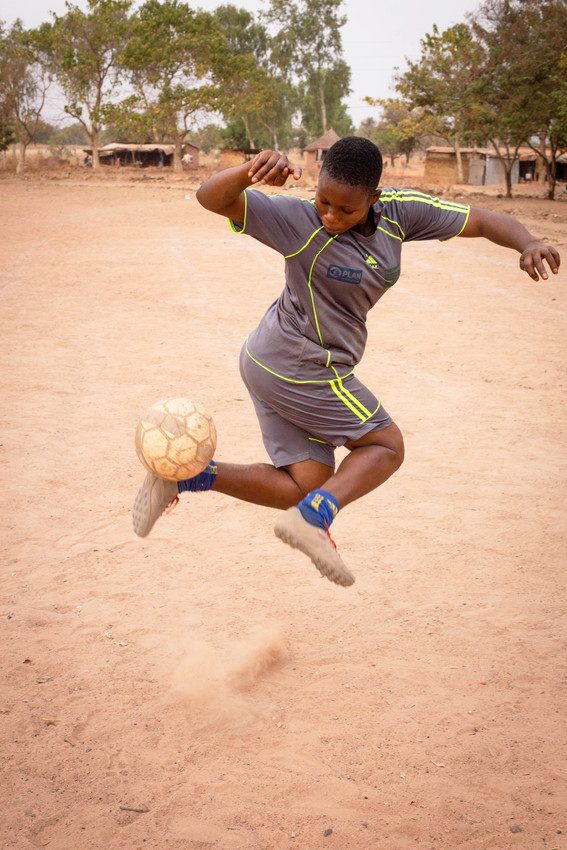 The expertise acquired through Plan International's Girl Power initiative in Benin, conducted from August 2015 to June 2017, inspired the Impact-Elle project. The programme supports girls to take control of their futures, through education and the knowledge they need to protect themselves against pregnancy and early marriage.
With the support of Plan International and its partners in the Atacora, Atlantic and Coastal regions, girls are overcoming the obstacles that prevent them from claiming their rights.
At school, they are setting up school councils and raising awareness among their classmates about sexual harassment and its consequences on girls' school drop-out rates. While on the football field they are developing their self-confidence and perfecting their soccer skills.
"What a boy can do, a girl can do too, right? We have the same rights and responsibilities. I want to graduate and become one of the best female football players in the world!" says Martine, 16, one of the programme participates in Atacora.
Avoiding pregnancy and exploitation
Working together, young people are conducting awareness-raising and advocacy activities in their communities to persuade adults to respect their rights.
In Atacora, they are working to end teenage pregnancy through the 'Zero pregnancies at school' campaign and in Atlantique and Littoral, teams of social workers reintegrate children who have experienced exploitation.
Awareness raising and protection networks encourage the reporting of abuse and young women have the opportunity to take part in vocational training and join savings and credit groups in order to become economically empowered.
In order to give children, girls and boys, the same opportunities to learn free from violence, Plan International works to ensure that every child receives a birth certificate, an official identity that allows them to enrol in school and receive legal protection.
Ending discrimination at school
Logistical arrangements are made to encourage the enrolment of pupils with disabilities. School staff and parents are provided with inclusivity training so that children with disabilities and girls can go to school without the fear of discrimination.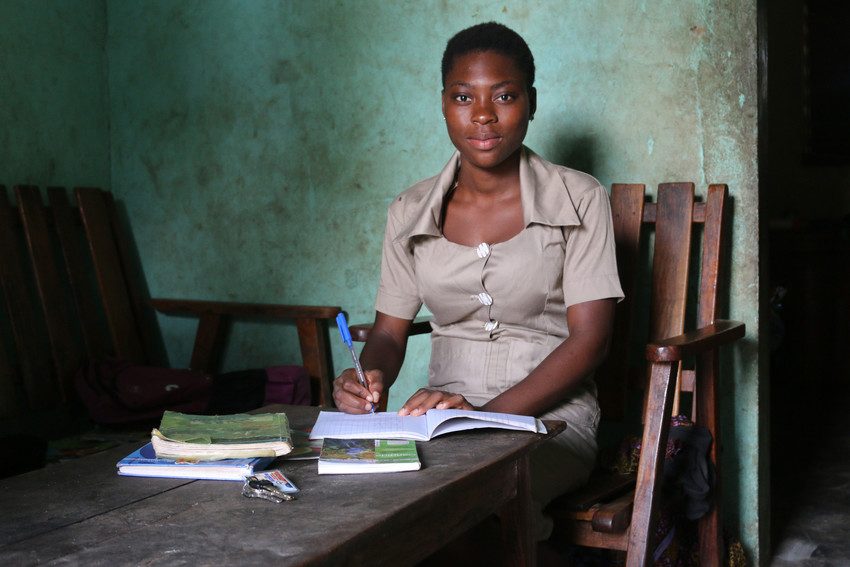 Parents now have a better understanding of children's rights to education, as well as the negative consequences of early pregnancy, forced marriage and exploitation.
"In school, we are not given any sex education until after high school. After I gave birth, everything was explained to me at the health centre… but it was too late. I tell other girls to plan their pregnancy and not be afraid to ask their partners to protect themselves," says Edith, 18, mother to 2-year-old Valentine.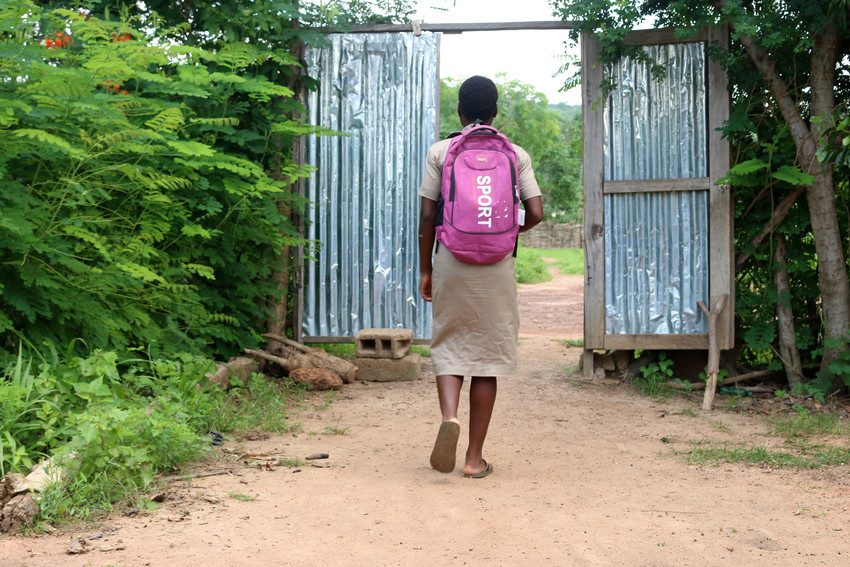 Education, Girls Get Equal, Protection from violence, Sexual and reproductive health and rights, Youth empowerment, child marriage, girls' leadership, Teenage pregnancy