27 JULY 2021
Girls and women in Zimbabwe are getting access to accurate information on their sexual and reproductive health thanks to the innovative use of social media.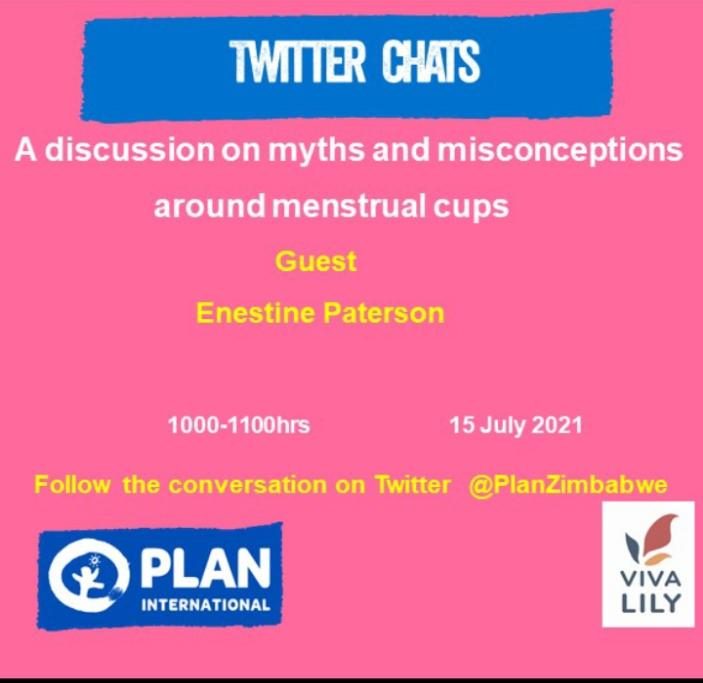 Plan International Zimbabwe is taking steps to ensure social media can be a place where girls and women can access accurate information on their sexual and reproductive health.
This comes as the digital space has been blamed for fuelling fake information which is detrimental to the lives of girls and their communities.
In response, Plan International Zimbabwe held its first Twitter chat on the topic of menstrual cups to support girls and women to better understand and take action to improve their sexual and reproductive health.
The live Twitter chat is the first in a series of events that the organisation will be undertaking to provide current and authentic information from experts on topical issues.
With a plethora of myths and misconceptions centred on the menstrual cups, Plan International Zimbabwe hosted Public Health expert Ernestine Paterson to debunk myths around the menstrual cup.
Below are excerpts from the twitter chat:
Q: Does the cup in anyway affect the reproductive system?
A: The cup in no way affects the reproductive system. It is worn much lower than a tampon and does not interfere with the natural PH of the body. The cup has no connection to toxic shock. There are 2 sizes of the cup, small and large. The question of size relates more to flow.
Q: Can the cup prevent the transmission of STIs?
A: No, the cup will not protect you from STIs. Always use a condom correctly to help avoid contracting STIs. The cup is only for use as a menstrual management product.
The full session can be found on the Plan International Zimbabwe twitter handle @PlanZimbabwe.
Follow the Plan Zimbabwe twitter handle for more myth busting conversations and expert views.
Sexual and reproductive health and rights, Menstruation