To help girls and young women manage their periods during COVID-19 lockdown, a group of 52 girls in northern Uganda are making and distributing reusable sanitary pads in their communities.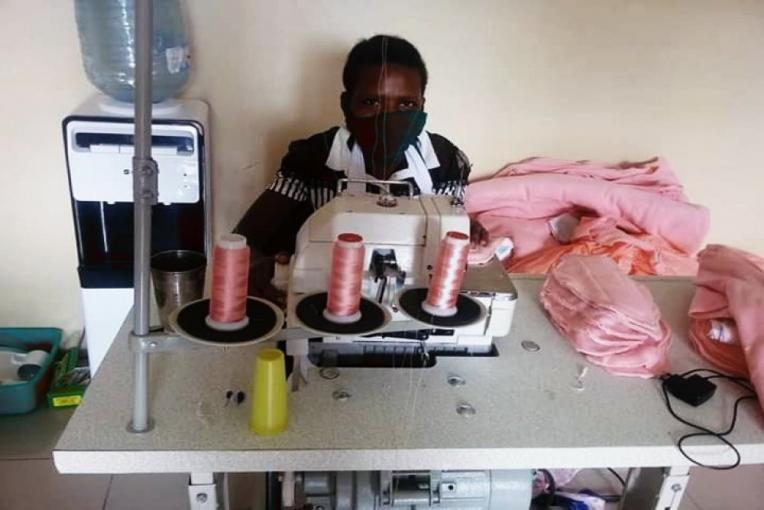 Semmy, 22, is one of the girls and young women who are creating and distributing reusable sanitary pads to help others manage their periods during lockdown in Uganda.
Semmy, who leads the production of the reusable pads at the Child Rescue Ministry in her community, says that girls were telling her they were struggling to purchase sanitary pads due to shop closures and unaffordable prices. This meant they were using makeshift items to manage their periods, such as old cloths.

Girls benefit from improved hygiene
However, since the new reusable sanitary pads have become available, girls in the community no longer have to risk infection due to poor hygiene practices while managing their periods.
With reusable pads, I am able to wash, dry and use them for 6 months.
Semmy says that during the COVID-19 pandemic, the demand for the sanitary pads is increasing because they are very durable and can last for 6 months. According to Semmy, the pads are very popular and are being used by girls and women of all ages in the community, including young mothers.
Affordable option
Rebecca, 18, is one of those who has used the reusable sanitary pads. She says: "I wouldn't have made it through with disposable pads because of the bad financial position we are in. With reusable pads, I am able to wash, dry and use them for 6 months."
In addition, 20 packs of the reusable pads have been donated to girls and women who are isolating as a result of COVID-19.