Prosthetic leg gives girl with disability hope for the future
After losing her leg at only 7 months old, Kadjidja, now 8, has improved mobility which is helping her education and development thanks to a prosthetic leg provided by Plan International Togo and the Regional Centre for Orthopaedic Equipment.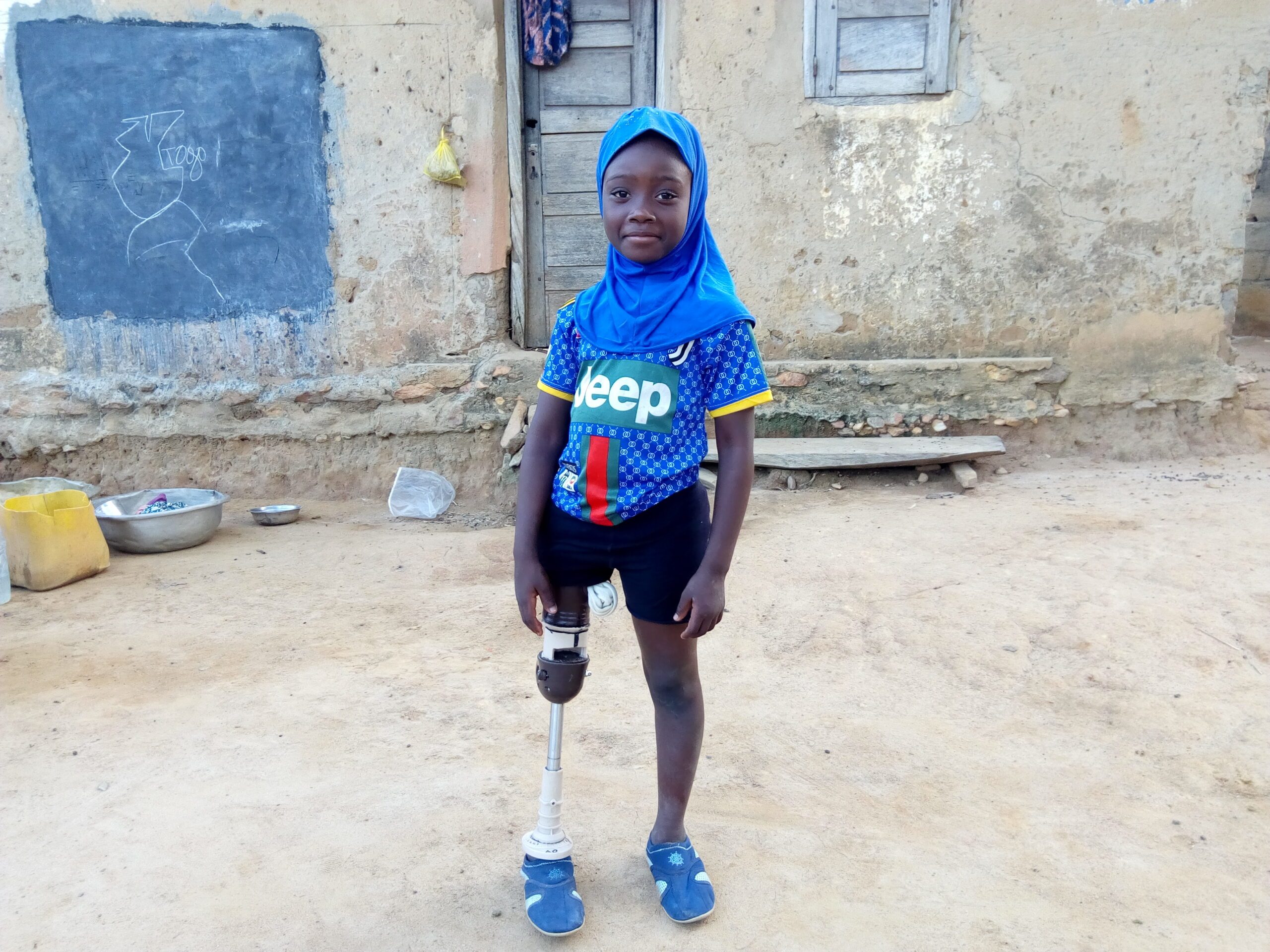 Kadjidja with her new prosthetic leg.
Kadjidja was only 7 months old when she lost her leg after being run over by a car. "After the accident I couldn't do anything because I had to take care of Kadjidja," says Nana, her mother. "My savings ran out. Until she was 4 I had to carry Kadidja on my back everywhere I went.
"I was referred to the Regional Centre for Orthopaedic Equipment, but we were unable to afford what she required."
Until she was 5, Kadjidja could only move with the help of her mother, sister or brothers. Her parents made a wooden cane to help her move around and enrolled her in school.
Lack of mobility affects education and development
"At first, I had to crawl or trudge on one foot to move. It was very difficult for me and my parents," says Kadjidja. "I stayed at home all the time with my mother or siblings. If my mother couldn't find anyone to look after me, she put me on her back.
"My only friends were my family. With the wooden cane I could move alone, but it was still difficult for me. My school is far from my house and to get there I had to leave earlier. At school I was alone all the time because I could not play with the other children."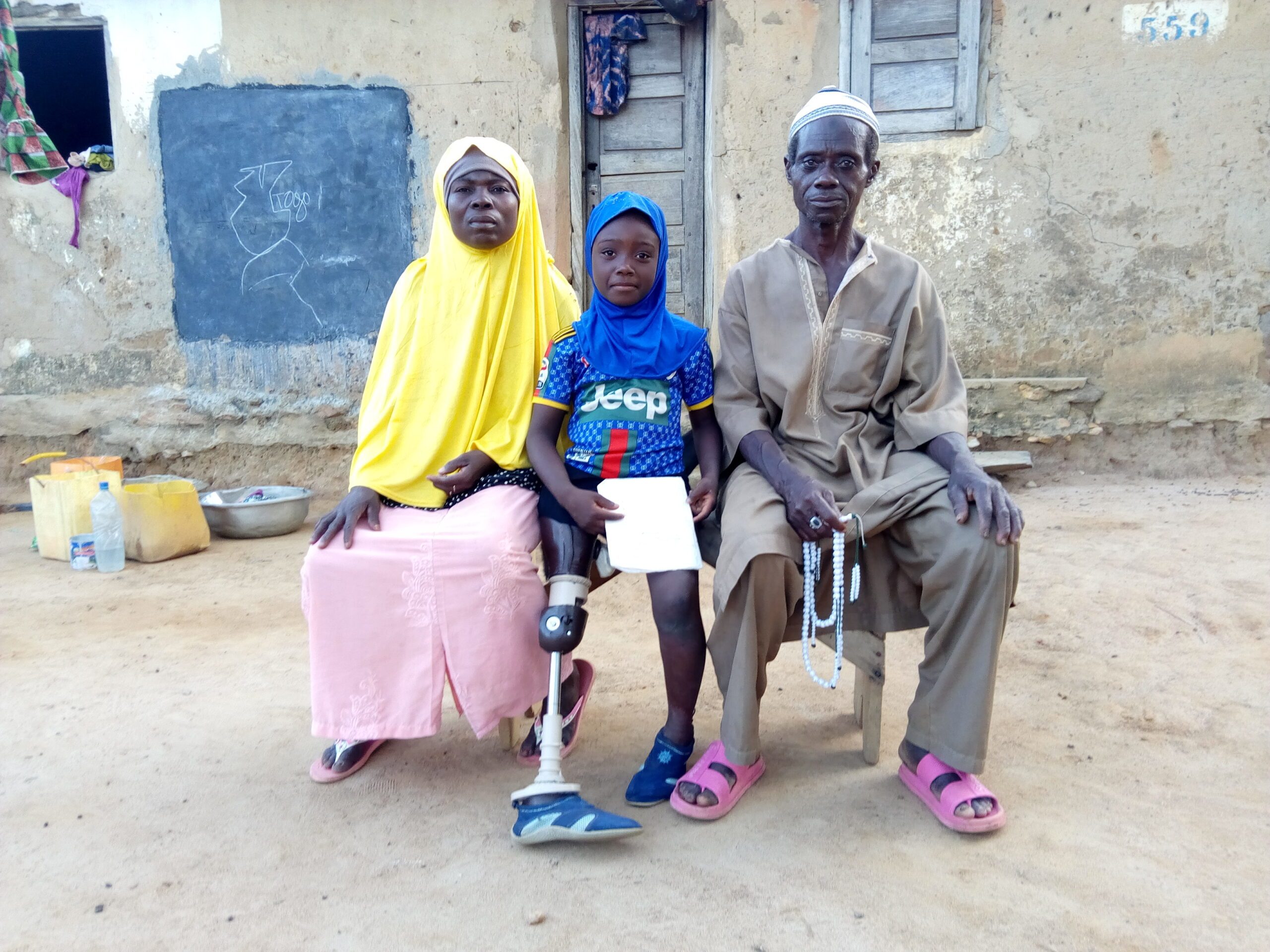 To mark the International Day of Persons with Disabilities in 2020, the Regional Centre for Orthopaedic Equipment requested the support of Plan International Togo to supply orthopaedic equipment for 12 vulnerable children and young people in the Central Region. Kadjidja, now 8, is one of the children identified in the region. In 2021, she was able to get a prosthetic leg.
New opportunities
"I really like that this looks like my foot," says Kadjidja. "I will train to get used to it to help my mobility. I am very happy because I will be able to give up the cane permanently and I will be able to play and have a lot of friends. Going to school will no longer be an ordeal for me."
Kadjidja's father says, "She was really having trouble getting around with the wooden cane we gave her. With this prosthetic leg we hope her mobility will be better."
Early childhood development, Protection from violence, Child protection in emergencies