Back in education and supporting other girls
Armed with the facts about her rights, 18-year-old Leah has used this knowledge to battle her way back into education, become a peer educator, and support girls in her community by preventing child marriages.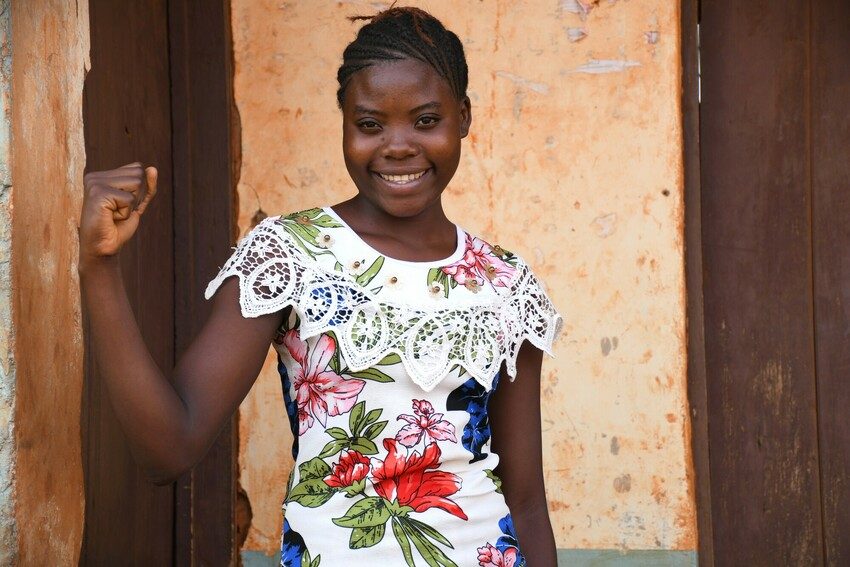 "I had a dream of becoming a doctor and saving people's lives, but that dream faded 4 years ago when my father became ill and my family decided that I should drop out of school so I could take care of the family while my brother continued with his studies," explains 18-year-old Leah.
"I tried to talk to my parents about going back to school after my father's health improved, but I was told that education is for boys because they are stronger and their chances of becoming successful are much higher than mine," says Leah.
Leah dropped out of secondary school when she was 14, swapping the classroom for long hours spent helping her mother with the household chores and farm work. In Tanzania, many families prioritise their son's education over their daughters, believing that a girls' education is not as important as boys.
"I couldn't refuse to drop out of school because I didn't know my rights; girls didn't have the right to speak!"
Leah obeyed her parents' wishes and did not bring up the subject of her education again, instead she stayed at home and helped look after her younger siblings and sold maize and beans in the market to contribute towards the family income.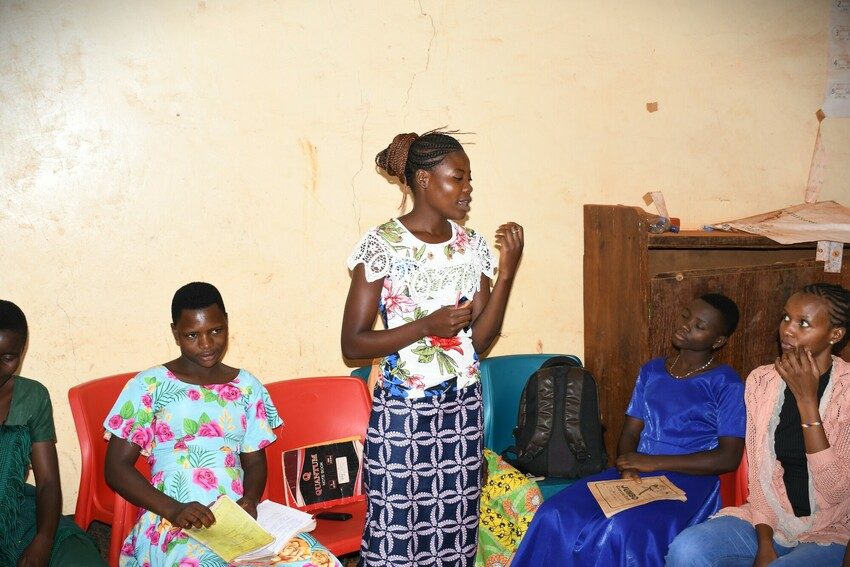 Leah's return to education
When a Plan International Champions of Change club started operating in her community, Leah, with permission from her parents, joined one of the clubs.
"After joining the club and learning about being assertive and gender aware, I am now aware of my rights and can confidently express my opinions to my family and other community members," said Leah.
Three months later, Leah managed to persuade her parents to attend a community awareness session run by the project, which covered topics such girls' education, gender equality, child marriage and adolescent sexual and reproductive health and rights. Following on from this, Leah's parents finally agreed that she could return to school.
"With support from the Champions of Change facilitators, I am now processing my application to enrol back into school so I can pursue my dreams," shares Leah. "I am also a peer educator and have helped prevent 2 adolescent girls from getting married by reporting the issue to our group facilitator who later on shared it with local officials who were able to stop the marriages."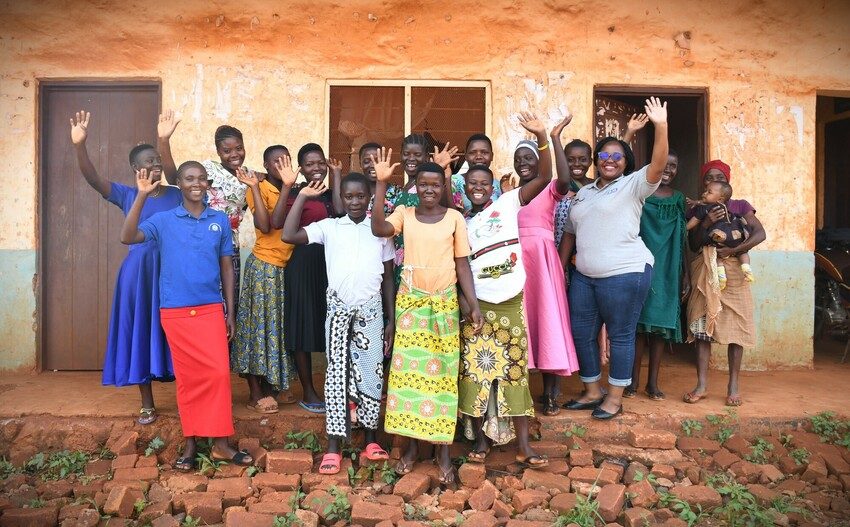 Supporting adolescent girls to stay in school
In 2021, Plan International launched the five-year Keeping Adolescent Girls in School project which aims to help nearly 3,000 out-of-school girls back into the classroom. As part of the project, Champions of Change clubs were set up in communities across Geita and Kigoma regions.
The clubs aim to advance gender equality through youth engagement. Girls and boys work together to identify and challenge the harmful, negative masculinities that perpetuate discrimination and inequality. We work with children, youth, and communities to shift the agenda towards gender equality.
The Keeping Adolescent Girls in School project is implemented by Plan International in collaboration with Rafiki Social Development Organisation with funding from Global Affairs Canada. The five-year project runs from 6 May 2021 – 30 September 2026 in the Geita and Kigoma.
The regions of Geita and Kigoma were selected for this project due to their low school enrollment rates, particularly in lower secondary, low pass rates in the Primary School Leaving Examination, low transition rates from primary to secondary school, and high rates of child marriage and adolescent pregnancy.
The project aims to reach an estimated 99,286 children, including: 96,336 students aged 9 to 15 years in 90 targeted primary and secondary schools (49,174 girls, 47,162 boys) as well as 2,950 out-of-school adolescent girls.
Education, Out-of-school children