Vocational skills build hope for young women
Christine and Claudine are 2 young women who exemplify stories of resilience and empowerment through vocational skills. Their journey is a testament to the transformative power of education and skill development in improving the lives of vulnerable youth, especially girls and young women.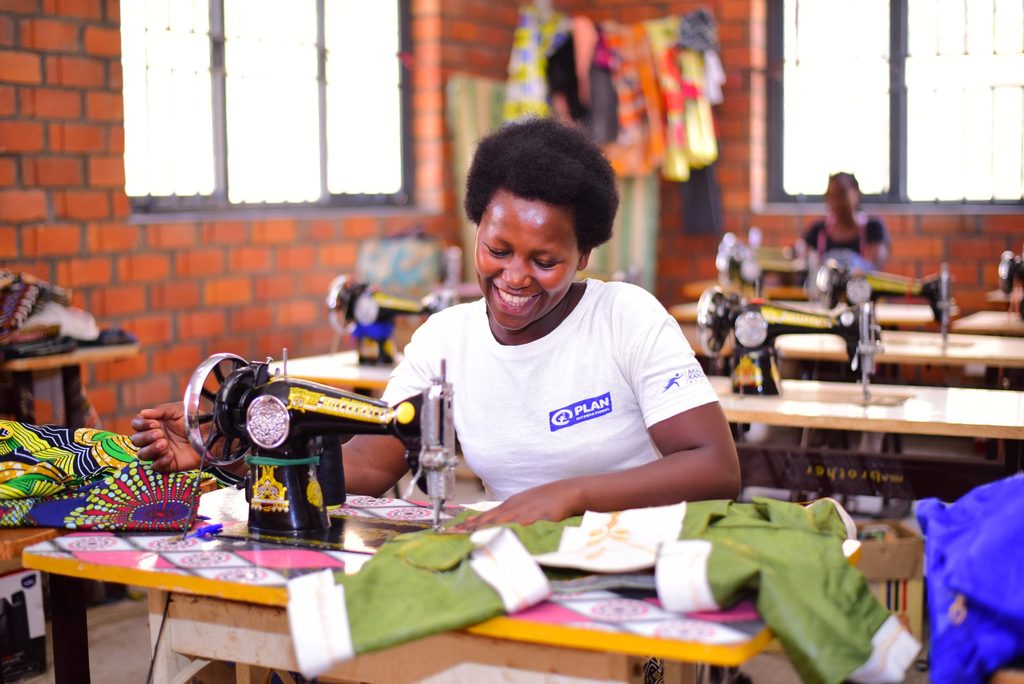 Like other young women who aspire to live a successful life, Christine dreamed of a brighter future from an early age. However, her dreams seemed to be broken by an early pregnancy, during year 2 of secondary school and before the age of 18.
Today, at the age of 22, Christine's life presents a different story of resilience and empowerment, after taking part in the Skills Development and Employment Promotion Among Youth in Rwanda (SDEPAY) Project.
Christine was supported to acquire five-months of vocational skills training in the art of clothing production.
"This project provided me with valuable skills that shaped my destiny. I seized this opportunity to join the vocational training to gain knowledge of clothing production," she notes.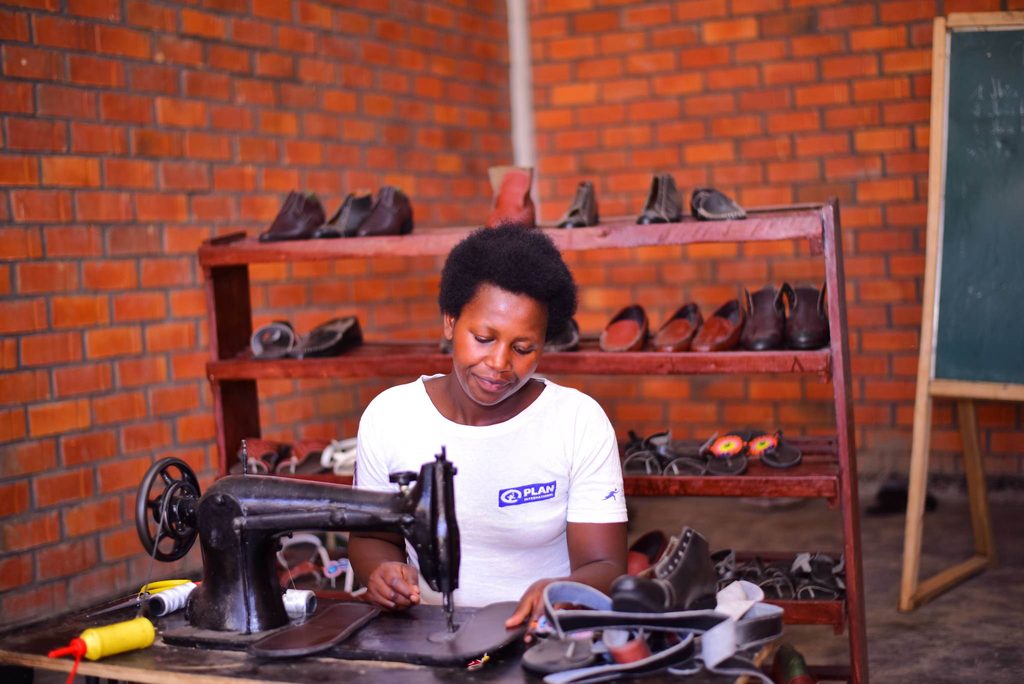 Christine's basic vocational skills also enabled her to venture into the shoe-making business. She works in a workshop where she makes clothes and shoes, earning her more than Rwf 100,000 per month, as she testifies.
Another young woman, Claudine, shared with us the benefits of the project, as she underscored that the carpentry skills she had learned significantly changed her life.
Reflecting on her history mixed with poverty, Claudine, aged 21, recalls how she dropped out of school and stayed at home to take care of her 5 siblings. Nevertheless, today, she lives a happy life.
"I have become exceptional in the production of wood products such as chairs, tables, desks, and beds, among other items. I am proud that my business enables me to meet all basic needs for my family," she points out.
Claudine also works in a workshop and attributes her success to vocational skills that empowered her to break the cycle of poverty.
Transforming youth livelihoods through vocational skills
With the support of Plan International Rwanda, the SDEPAY Project is implemented by Akazi Kanoze Access and funded by the Federal Ministry for Economic Cooperation and Development (BMZ), as part of the 'Vocational Training and Employment' initiative under Plan International Germany.
This project is aimed at increasing formal youth employment opportunities, enhancing self-employment capacity, and developing youth employment readiness skills.
"By investing in girls and young women's education, skills, and providing them with a safe and supportive environment, we aim to foster a generation of informed, empowered, and self-reliant individuals who can act as catalysts for positive change within their communities," notes William Mutero, Country Director of Plan International Rwanda.
Maureen, a district gender and family promotion officer, stressed the importance of collaborative efforts to build an inclusive society.
"We must work together to inspire youth, especially girls and young women, who face many challenges that endanger their futures. Empowering them with knowledge and education is a powerful shield to protect them," says Maureen.
The SDEPAY project has supported 388 youth, including 285 females and 103 males from the Nyaruguru District.
So far, the project has supported a total of 1,206 youth within Nyaruguru, Gatsibo and Bugesera Districts, comprising 884 females and 322 males.
Skills and work, Vocational training