Andrew: Youth Plays a Role in Protecting Children After Disasters 
25 October 2022
<strong>Story by Jamie Gutierrez</strong> <br><strong>Photos by CFS Volunteers of Bontoc</strong>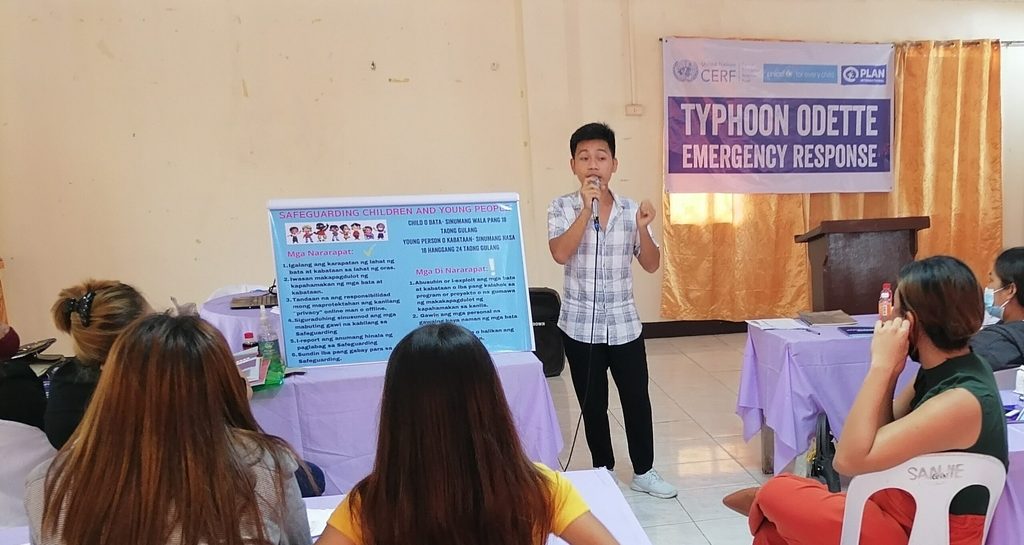 Andrew is a 20-year-old Social Work student from Bontoc, Southern Leyte. He is a youth volunteer for protection advocacy supported by Plan International and UNICEF's response to Typhoon Odette.
As someone with elderly parents, Typhoon Odette showed Andrew how vulnerable they were in the face of an emergency. He recalls how afraid they were as intense winds and rainfall ravaged their community. He and his family lost everything after Odette and were left unsure of how to rebuild
Andrew also recognized how much the typhoon brought mental stress to him and the people of his community. However, he shares that they found solace in sharing their experiences with each other. With no electricity and network signal, people went outside and talked with their neighbors. By sharing what they've been through with one another, their interactions served as some kind of therapy where it comforted them to know that other people were going through the same thing. By processing their experiences together, the bad memories become less terrifying.
In fact, one of the coping strategies he learned from Psychological First Aid (PFA), was harnessing one's ability to speak. Andrew shares that he was able to conquer his distress by talking to people. As he continued to talk to interact with more people, Andrew realized he had found his calling in engaging with others.
"If you can capture the people's ears, do it. If you can achieve to inspire a single heart, achieve it because everyone counts. Every heart matters. If you get to inspire and educate one, that could be the game changer that could create a whole lot of difference," he states.
As a youth volunteer, Andrew shares information on protecting children, gender-based violence, preventing sexual abuse, mental health and how to refer children found with profound stress to professionals within their community. He says that most of the issues he addresses in his work are issues that have always been prevalent in his community, but have either been disregarded or normalized.
Through his training with Plan International, he became more aware of issues like gender-based violence and threats against child safety. Being a youth volunteer has allowed Andrew to not only spread awareness about these issues, but also to inspire a sense of urgency in combatting and responding to them. He shares how satisfying it is for him to educate people through the seminars.
The child protection projects have been a huge help to Andrew's community. It not only addressed the immediate needs of the children, but also addressed the root causes of threats to child safety – toxic norms and standards. He observed how the program is able to challenge customs, values, and parenting norms which contribute in addressing and solving child protection issues. "The more we dig deep into the roots of the community, the higher the possibility for it to grow in a positive way," he adds.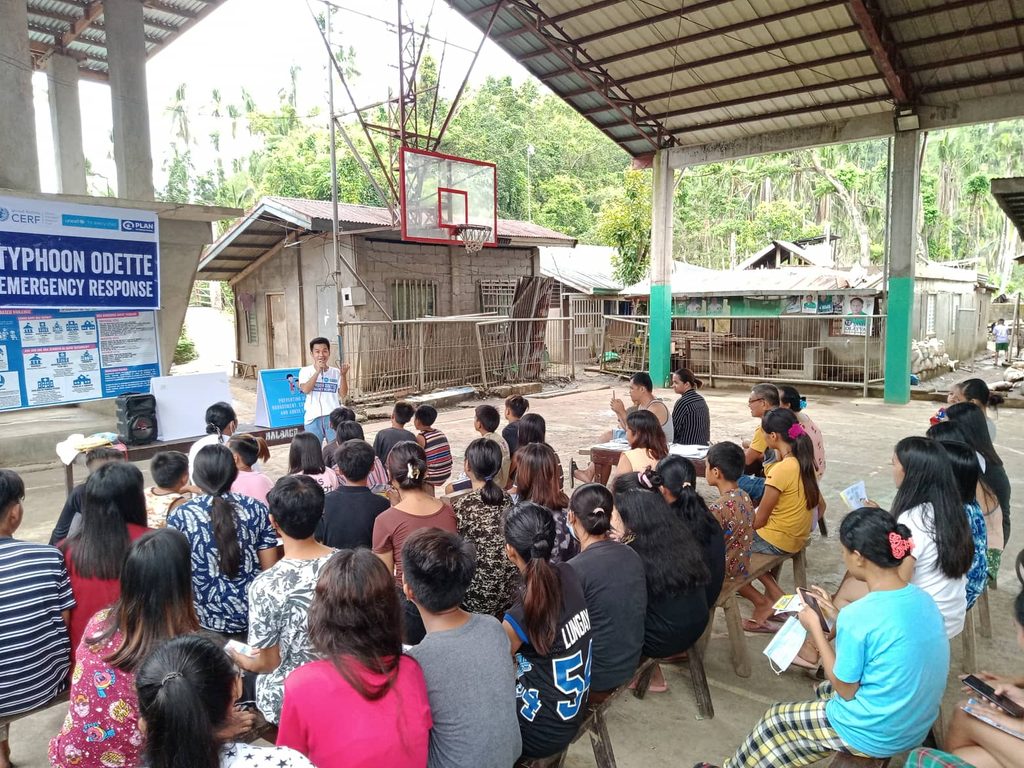 Through his work as a youth volunteer, Andrew saw the value of community mobilization. "It creates a huge impact," he says, "and it creates a safe and nonjudgmental space for everybody." Through the roll outs of seminars and lectures, people in his community were taught on the different approaches and possible angles to consider when it comes to dealing with child and gender-related issues.
Most importantly, he saw firsthand how the youth can be a part of positive change within their respective communities. Andrew passionately states that "Youth power is needed and we need more! Our active participation in combatting social issues could determine what future awaits our communities."