Miguela: Becoming Resilient for Children
23 August 2022
Story by: Maricel Simbajon and Jamie Gutierrez
Photos by: CFS Volunteers of Maasin City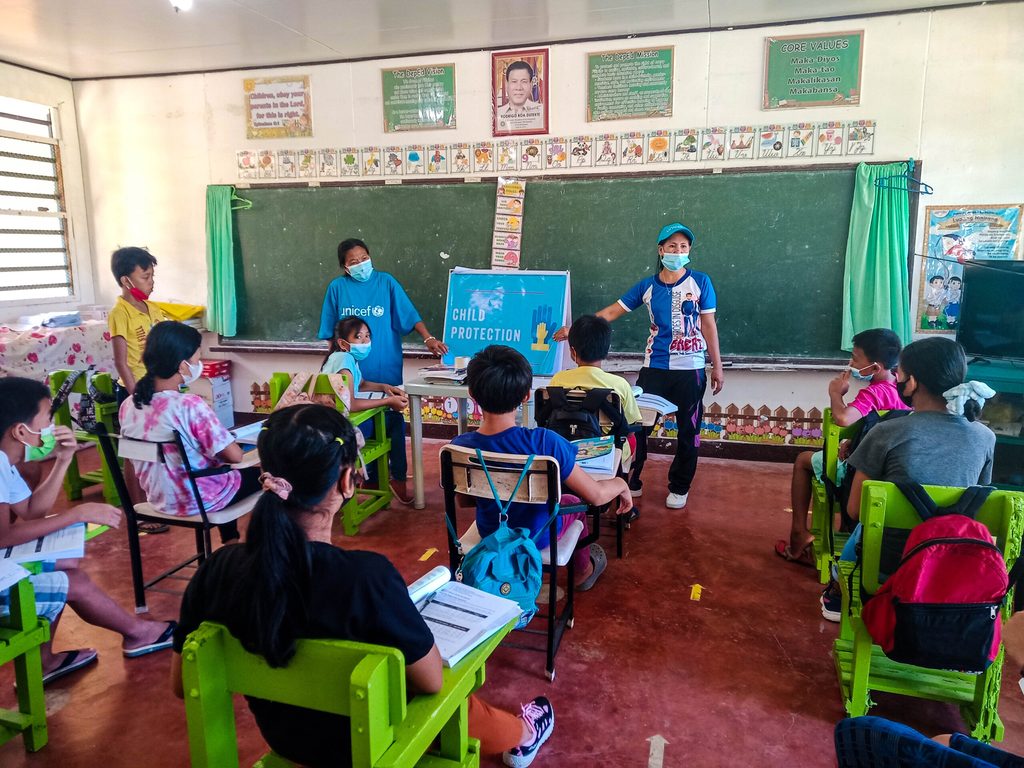 "I am a health worker; I should not be depressed". Miguela, 44, tells herself after seeing the devastation brought by Typhoon Odette (Rai) to her community. Miguela is from Maasin City, Southern Leyte where Plan International Philippines is implementing the Response to Sudden Onset Emergencies: Typhoon Odette (Rai) to respond to the needs of the most vulnerable communities particularly of children and women affected by Typhoon Odette. The project is funded by the United Nations Central Emergency Fund (CERF) through the United Nations Children's Fund (UNICEF).
Miguela is an active Barangay Nutrition Scholar (BNS) and she helps the Barangay Health Worker (BHW) in monitoring the health of the children and pregnant women in their community.
When Typhoon Odette struck, Miguela and her family evacuated to the house of her mother-in-law and stayed there until the storm was over. She immediately went out to check on her neighbours, especially their children, asking how they were and if they were safe. Despite the devastation brought by the typhoon, Miguela was still thankful that there were no casualties in their community.
Life After Typhoon Odette
Having been able to gather food before the typhoon, Miguela shared whatever she had with her neighbours – rice, boiled eggs, and noodles. With the cash assistance she received from the city and non-government organizations, she made sure that she prioritized the needs of her family – food and water.
With support from United Nations Central Emergency Fund (CERF) and United Nations Children's Fund (UNICEF), Plan International came to their community for the Typhoon Odette emergency response. She was thankful to be given the opportunity to attend the child protection trainings. She eventually became a Child Friendly Space (CFS) volunteer and team leader.
"What is important is whatever knowledge you gain, the more you learn, the more you should stay humble. You should use your learning for the good of those around you, especially for children", she added.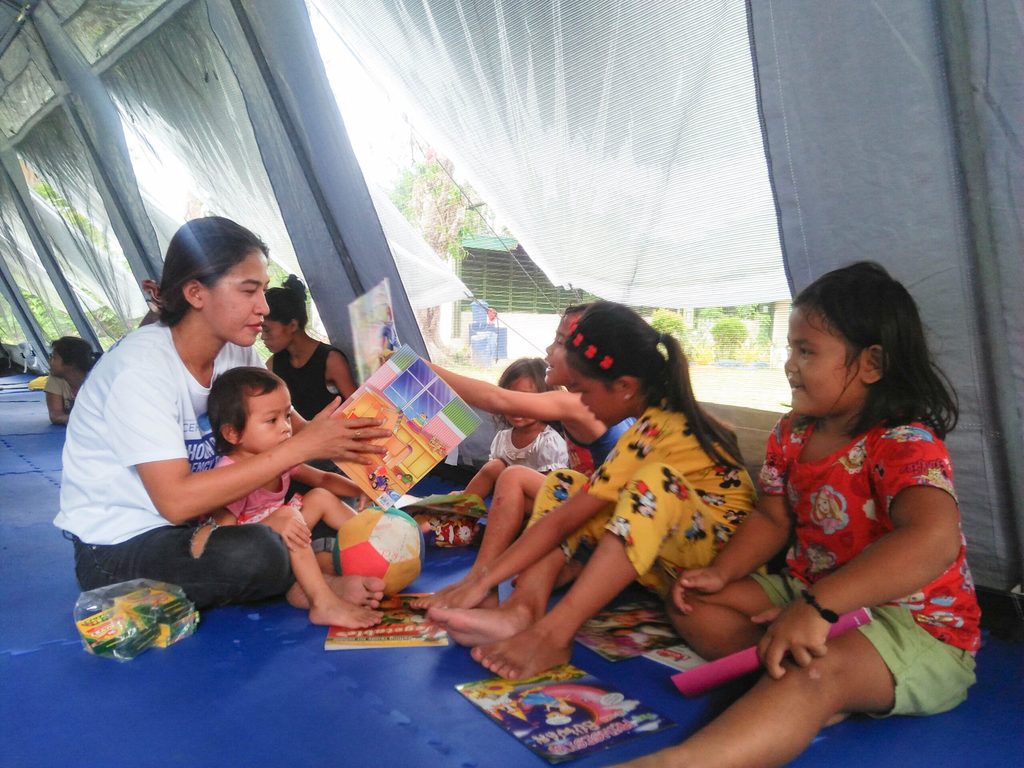 As a CFS team leader, Miguela had to find ways to reach children and raise awareness on child protection, safeguarding, gender-based violence, and prevention of sexual harassment, exploitation and abuse (PSHEA). "We went house to house to convince the parents to let their children attend our activities in CFS. We even went to purok/sitios and classrooms since the limited capacity face-to-face classes started", Miguela said.
To reach these sitios, volunteers have to cross a river, a journey made more difficult when the water level is high. Although the trek to these remote areas can be challenging, volunteers brave the conditions to reach children in these areas and ensure that they are covered under the CFS program.
Biggest Learnings as a CFS Volunteer
Miguela shares that there had been a lot of changes in her life as a CFS volunteer, but she finds strength and support from her family. "I'm just thankful because no matter how busy I am, they (my family) understand what I'm doing", she said. "I really thank God for having an understanding family".
During Typhoon Odette, Miguela's house was struck by a fallen coconut tree. She cried when she discovered the damage as her house had been newly renovated. Traumatic experiences like seeing one's family home destroyed by a natural disaster are what make psychological first aid in emergency settings so crucial. It becomes all the more necessary for children who may not be mentally prepared to process such traumatic events.

In fact, one of Miguela's biggest takeaways from being a CFS volunteer is how essential the services it provides are to children in disaster-stricken communities.
"We recognize the importance of CFS", she shares, "It provides a safe space for children to play and to take care of their mental wellness. We also educate them about their rights, train their life skills in times of disasters, and help them with their safeguarding and protection. We also introduced them to the referral pathway and to whom and where they can report cases of abuse".
Miguela also shares how thankful she is to Plan International for giving her the opportunity to become a CFS volunteer.
"The trainings also enhanced my personality. I used to be very shy before, but now I know how to deal and mingle with people", she added.
For Miguela, having the right mindset is one of the most important things a CFS volunteer should have. "When you are given the opportunity to attend trainings, take it seriously. Participate. Be active. And most importantly, apply your learnings. Do not look at it as if you are just doing it for yourself, but think that it is for your community, most especially for the safety and betterment of the children."